Nigeria Security Tracker Weekly Update: July 1 – July 7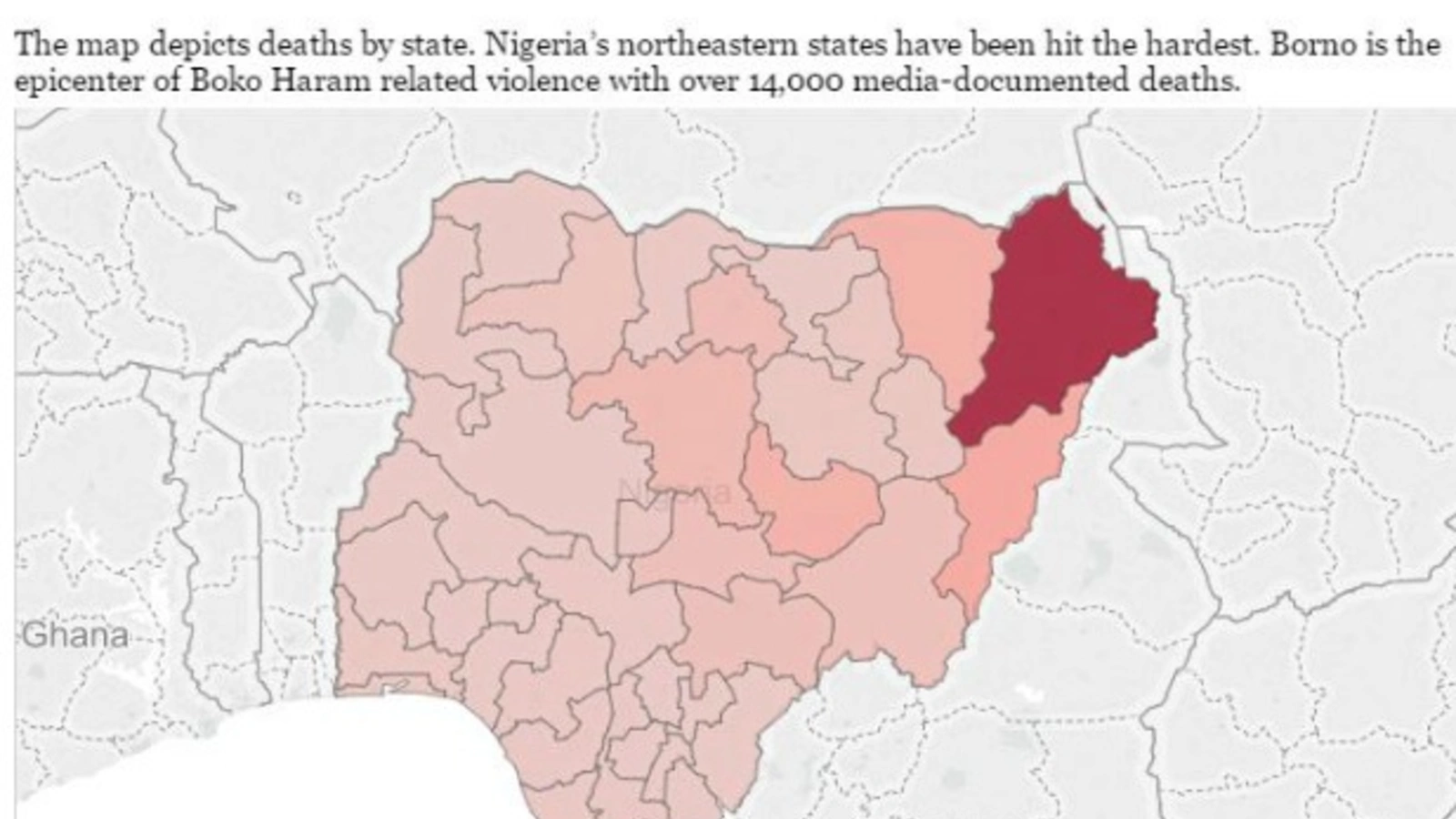 July 10, 2017 11:23 am (EST)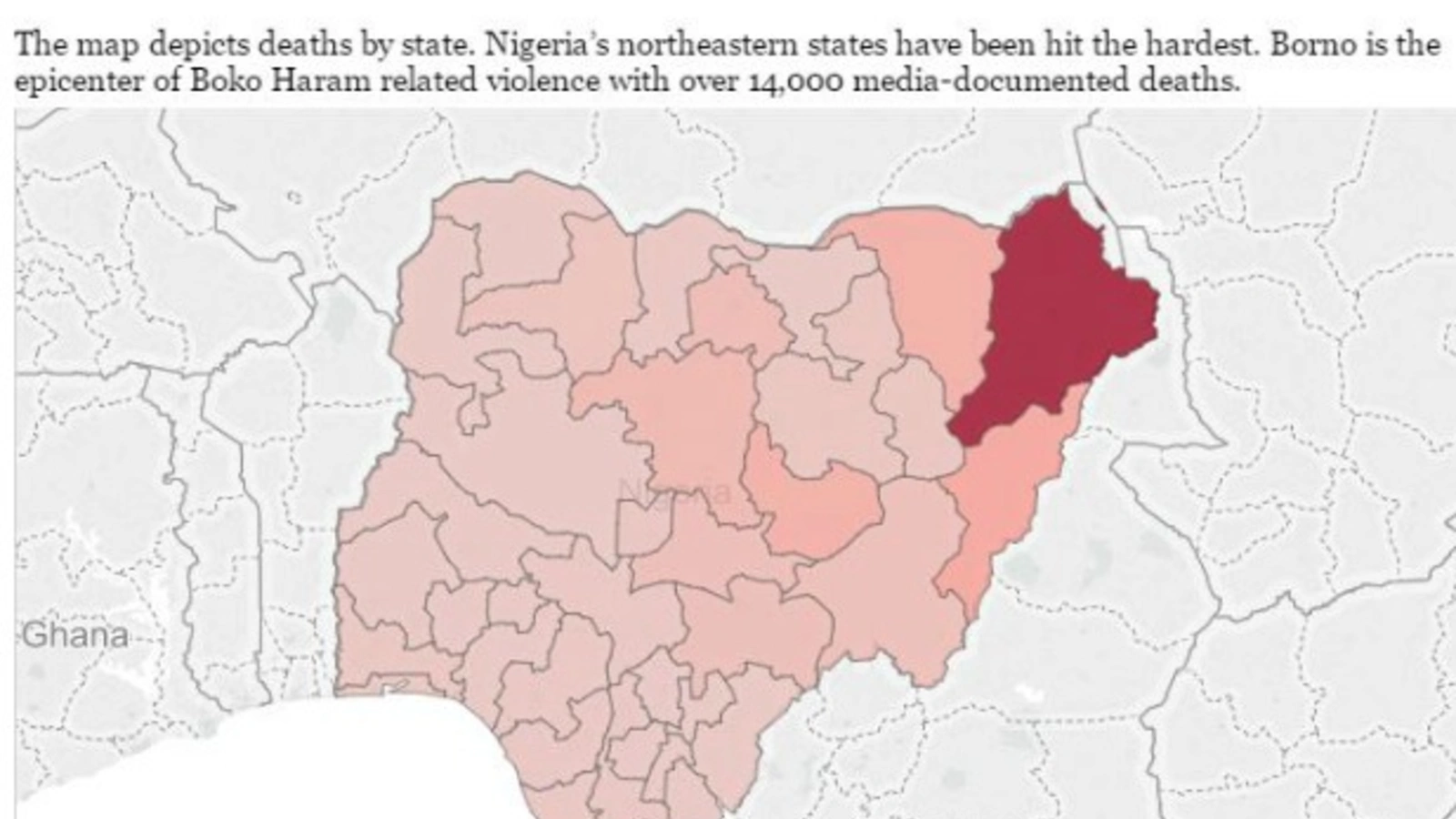 Tracker
Below is a visualization and description of some of the most significant incidents of political violence in Nigeria from July 1 to July 7, 2017. This update also represents violence related to Boko Haram in Cameroon, Chad, and Niger. These incidents will be included in the Nigeria Security Tracker.
(update from last week, June 27–29: A three-day communal clash led to 150 deaths in Yala, Cross River)
July 1: Four suicide bombers killed themselves and one other in Mora, Cameroon. Boko Haram was suspected.
July 1: Nigerian troops killed five Boko Haram militants in Ngala, Borno.
July 2: Boko Haram killed nine and abducted forty in Kabalewa, Niger.
July 2: Police killed five robbery suspects in Owerri West, Imo.
July 3: The Badoo cult killed three civilians at a church in Ikorodu, Lagos.
July 3: Gunmen kidnapped fourteen from a bus in Port Harcourt, Delta.
July 3: Nigerian soldiers killed "many" (est. at twenty) Boko Haram militants in Bama, Borno. 
July 3: Three Boko Haram fighters and one Nigerian soldier were killed in a battle in Dikwa, Borno.
July 4: Boko Haram attacked a military base in Biu, Borno. There were no casualties.
July 5: Nigerian soldiers mistook fourteen civilians for militants and killed them in Abadam, Niger.
July 6: One suicide bomber detonated and killed himself and a second was shot at UNIMAID in Maiduguri, Borno.
July 7: Two suicide bombers detonated and killed themselves and a third was shot and killed at UNIMAID in Maiduguri, Borno.