The Legacy of the U.S. War in Afghanistan in Nine Graphics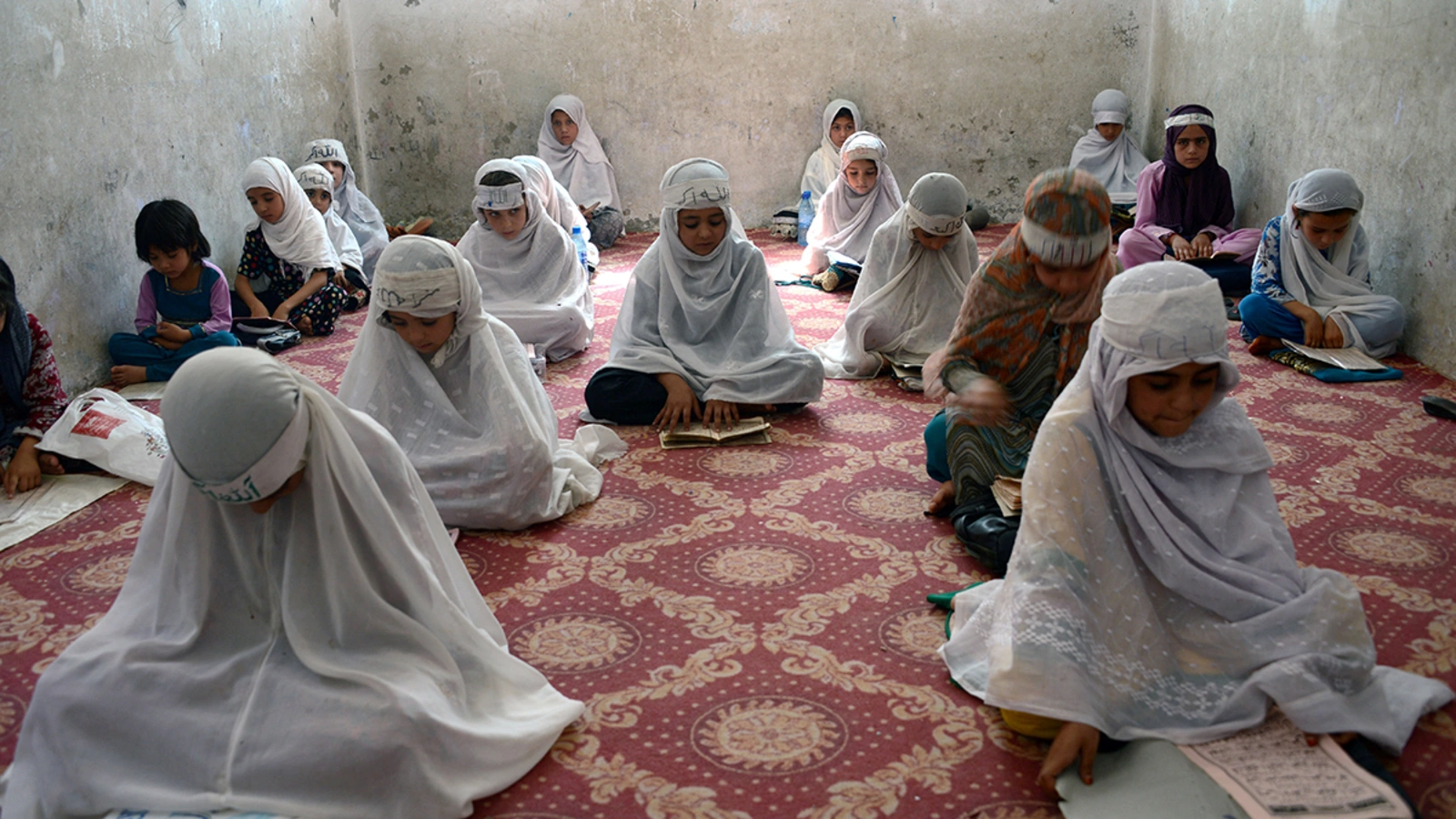 The U.S. overthrow of the Taliban regime after the 9/11 attacks ushered in a massive nation-building project. Nine graphics show what changed in Afghanistan over the past two decades.
August 17, 2021 2:25 pm (EST)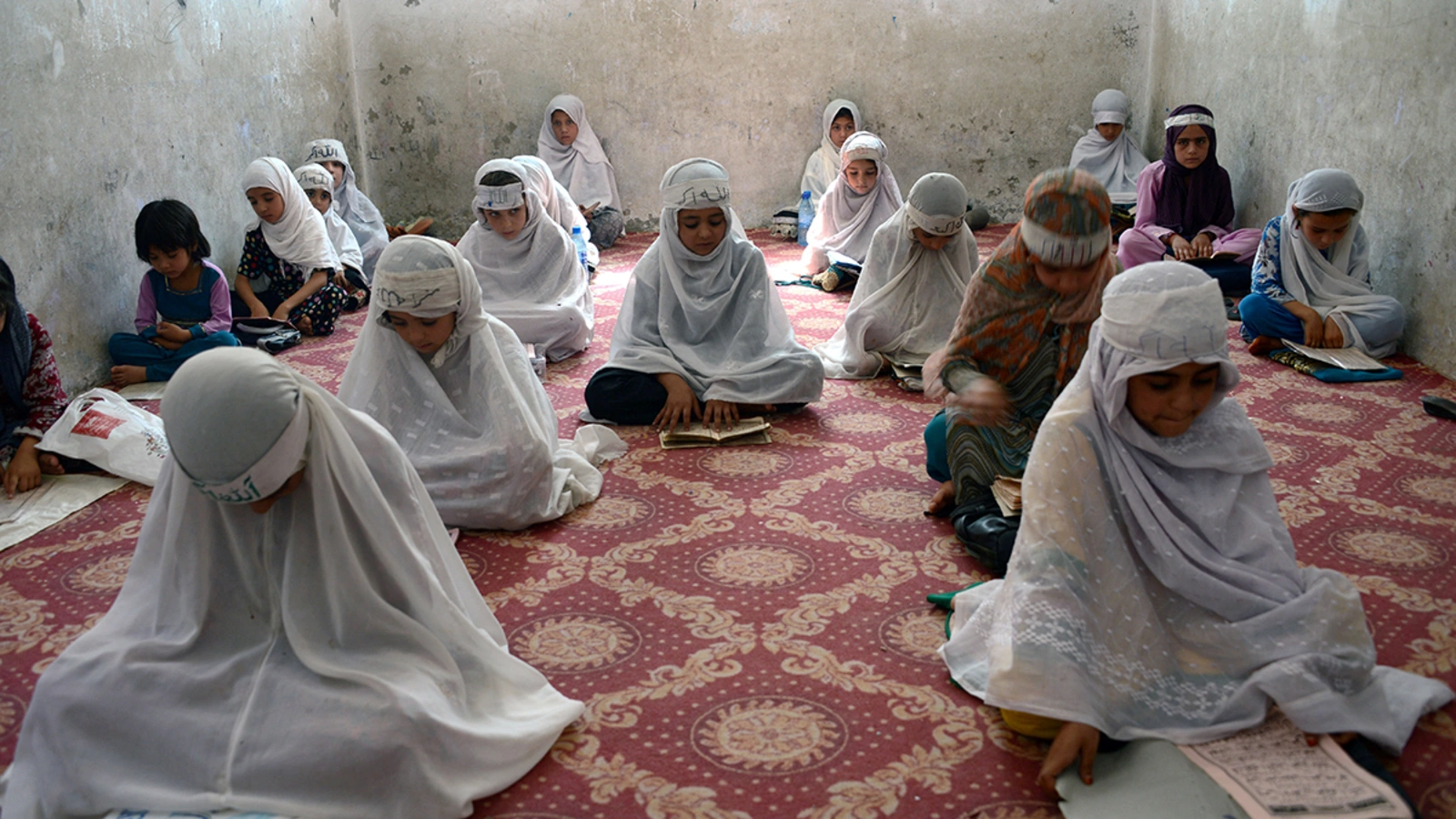 Article

Current political and economic issues succinctly explained.
Since the U.S. invasion in 2001, Washington and its partners in the North Atlantic Treaty Organization (NATO) have spent hundreds of billions of dollars on Afghanistan's reconstruction. They aimed to develop the country's democracy, train security forces, build roads and hospitals, and expand rights for women and minority communities.
The results have been mixed. Afghans achieved greater political and media freedoms, a higher standard of living, and expanded educational opportunities for women and girls. Yet, they also suffered the disastrous consequences of a war that didn't end: the fighting killed thousands of people and spurred a new exodus of Afghans, who by 2001 already constituted the world's largest refugee population. 
Now, the Taliban—which gained control over significant territory in recent years—has returned to power on the heels of the United States' withdrawal, threatening hard-won gains and increasing the likelihood of further conflict and displacement.
These graphics show how the situation in Afghanistan has improved in some ways and deteriorated in others over the past twenty years.
Taliban Control
The Taliban—an Islamic fundamentalist group that first ruled Afghanistan from 1996 until 2001—is stronger now than at any point in the past two decades. In the months after U.S. President Joe Biden confirmed that all U.S. troops would be removed from Afghanistan, the Taliban rapidly expanded its control. Taliban fighters captured major cities and, in August, took over Kabul, Afghanistan's capital and seat of government. The group also allegedly negotiated surrenders with Afghan security forces and seized critical border posts. It is now poised to return to power, pledging to engage in talks with Afghan officials to form an "open, inclusive Islamic government."
Democracy
The United States and its allies worked to develop democratic institutions. Afghanistan's 2004 constitution established a democratic system and granted rights protections. In the first democratic elections since 1969, Afghans elected Hamid Karzai as their head of state in 2004. But the Taliban and terrorist groups continued to target peaceful political demonstrations and polling places, making Afghanistan one of the world's most dangerous places to exercise basic democratic rights. The government held little authority in areas controlled by the Taliban, where citizens often could not vote or access the justice system. Afghans' confidence in government has fallen significantly in recent years, with citizens pointing to endemic corruption in politics and business and a lack of transparency in elections. Power has also been concentrated in the hands of the executive, leading to recurring political turmoil.
Women's Empowerment
Banned from studying or working under the Taliban's rule, Afghan women and girls generally saw their rights expand after the U.S. invasion. More than 80 percent of girls are now enrolled in primary school, up from zero in 2001. Women hold around 20 percent [PDF] of all civil servant positions, and the Afghan constitution requires that women make up nearly one-third of Parliament. However, as the Taliban advanced, their future grew more uncertain, writes CFR's Gayle Tzemach Lemmon.
Press Freedoms
Afghanistan's media environment improved dramatically following the U.S. invasion, though the country remains one of the world's deadliest for journalists. In the last two decades, hundreds of newspapers, radio stations, and broadcast outlets started up, a stark contrast from the situation under the Taliban, which banned TV and cinema and allowed only one radio station to operate. But journalists continued to face threats: Taliban fighters regularly targeted reporters and media organizations, government officials often intimidated journalists, and justice officials rarely investigated attacks, according to human rights groups. As the Taliban swept across the country in mid-2021, journalists were increasingly under attack and many—especially women—expressed fear of reprisals.
Standard of Living
Afghanistan's economy grew considerably in the years after the invasion, as foreign governments pumped aid into the country. The country's gross domestic product (GDP) grew on average by 7 percent per year between 2003 and 2019, and access to basic services, such as clean water and electricity, expanded [PDF]. However, in recent years, growth stalled as international aid declined and the Taliban gained ground. In 2020, Afghan President Ashraf Ghani said that 90 percent of people were living below the government-set poverty line of $2 per day. Also, wealth is distributed unevenly, with much of the country's rural populations impoverished.
International Aid
Since the war began, countries including the United States and its partners have provided billions of dollars in aid for reconstruction efforts. In 2021, the Afghan government remained heavily dependent on foreign assistance, with 75 percent of its public expenditures covered by grants from international partners, according to the World Bank. Previous reductions in assistance were felt sharply by Afghans: when the United States cut aid by several billion dollars starting in 2014, Afghanistan's poverty and unemployment rates increased. Experts warn that new reductions in aid could put the country at risk of further turmoil.
Opium Poppy Production
Most of the world's opium comes from Afghanistan. Over the course of the war, opium poppy cultivation skyrocketed despite roughly $9 billion in U.S. counternarcotics spending. It is a double-edged sword for Afghanistan: the plant sustains the livelihoods of tens of thousands of Afghans; at the same time, it contributes to domestic instability and to the world's heroin market. It is also a financial lifeline for the Taliban and terrorist groups in Afghanistan. 
Migration
Since the Soviet Union invaded in 1979, Afghanistan's story has been one of mass displacement. Today, more than 10 percent of the world's refugees are from Afghanistan: the country produces the third-highest number of refugees, after Syria and Venezuela. In the 1980s and 1990s, millions of people fled, primarily to Iran and Pakistan. At least two hundred thousand refugees left Afghanistan amid the U.S. invasion in 2001. But a year later, millions of people returned to their country [PDF] with help from the UN refugee agency. Some Afghans expressed hope in the new transitional government, while others felt pressure in Iran and Pakistan to leave. Yet, millions continued to live as refugees, and analysts have documented a sharp increase in those displaced within Afghanistan in recent years. Amid the Taliban takeover, thousands of Afghans rushed to flee the country.
Civilian Casualties
Thousands of Afghan civilians were victims of the conflict, and insecurity has been a persistent concern. The Taliban and terrorist groups were responsible for many deaths and injuries, and their increased use of explosives was partly to blame for a rise in casualties later in the war. Afghan security forces and foreign troops were also responsible, according to the UN Assistance Mission in Afghanistan (UNAMA). Hundreds of civilians were killed by U.S. and allied air strikes [PDF], which increased beginning in 2017. Children have been particularly vulnerable: for the past six years, the United Nations has identified Afghanistan as the world's deadliest conflict for children. In July, UNAMA warned that 2021 is on track to see the most civilian casualties [PDF] since the agency started keeping records in 2009.
Will Merrow helped create the graphics for this article.