Can Biden Make the Military Safe for Those Who Serve?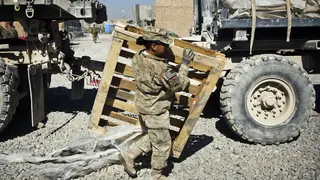 Originally published at Foreign Policy
November 24, 2020 12:14 pm (EST)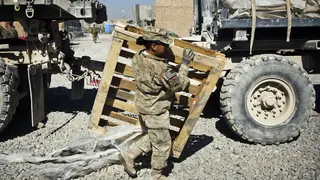 Article

Current political and economic issues succinctly explained.
This article was authored by Jamille Bigio, senior fellow with the Women and Foreign Policy program, and Cailin Crockett Truman National Security Fellow and former policy advisor on violence against women in the Obama-Biden administration.
In April this year, Airman 1st Class Natasha Aposhian arrived at Grand Forks Air Force base in North Dakota. Around the same time, Army Specialist Vanessa Guillén disappeared from her Fort Hood base in Texas after experiencing sexual harassment that, according to her family and attorney, she was too afraid to report. Both were found dead in June: Aposhian was shot and killed in her dormitory by a fellow airman she had been dating, while Guillén's mutilated remains were discovered just outside the base, where her murderer—an Army enlisted soldier—had hidden her.
The next month, in a letter to the heads of the Air Force and Army (the military branches in which Aposhian and Guillén had served), State Senator Daniel Ivey-Soto, president of the National Hispanic Caucus of State Legislators, mourned the loss. "Enlisted women—especially enlisted women of color," he lamented, "have more to fear from those with whom they serve than from this nation's enemies." That's been the sad truth for much too long, and it became even worse under the Trump administration: take as one example sexual assault in the workplace (referred to as military sexual assault)—a 2018 Pentagon survey found a 44 percent increase in the number of women victims compared to 2016.
Read the full piece at Foreign Policy >>