2021: The Year We Kick the Dogs Off the Internet
2021 will be the year in which it gets a lot harder to hide the fact that you are a dog on the internet.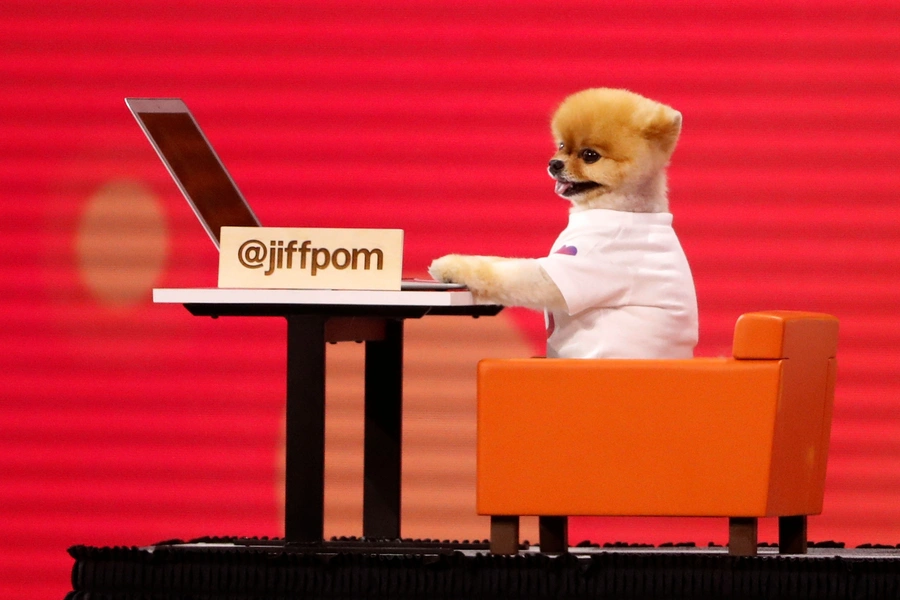 As with the VHS tape, the world wide web, internet video, and online payments, it looks like the pornography industry will again be a force in the early adoption of technology, in this case trusted identities in the digital realm. Last week, New York Times columnist Nicholas Kristoff revealed the deep and disturbing degree to which the popular porn site Pornhub traffics in underage and non-consensual videos. Pornhub responded by doing what almost no one expected—it dropped all videos where it could not verify the ages of participants and instituted new identity requirements for everyone who uploads videos to the site.
 "This means every piece of Pornhub content is from verified uploaders," the company said in its statement, noting that this is a policy that other platforms "…like Facebook, Instagram, TikTok, YouTube, Snapchat and Twitter have yet to institute." My bet would be not for long.
With Pornhub, the seventh most-visited website in the United States leading the way, it is going to be difficult for the top ten sites that profit from user-generated content to avoid instituting this policy. Those sites include YouTube, Facebook, Reddit, and Twitter.
Before the end of 2021, Twitter's famous blue checkmarks will be available to any user who wants them. I bet that its algorithm will also start to show less content from unverified contributors. Facebook, which already has a program in place to verify users for selling political ads, will likely institute its own verified checkmark though it has not announced plans to do so.
It will probably take until 2022 or later for these sites to require new users to prove their identity in a verifiable way, but that change will no doubt come. Sites like Reddit are likely to take a hybrid approach, continuing to allow anonymous accounts for posting screeds about politics but requiring user verification for uploading video.
While the initial steps that Pornhub has taken are good, their current program has weaknesses.
In Kristoff's reporting, the high school classmates of the victims could easily access the material on their phones, which is troubling. My bet is that before the end of 2021, we see legislation to require age verification to access adult content and companies like Pornhub getting ahead of the game. Mastercard, which joined a pressure campaign on Pornhub by dropping payments to its service, has also been behind corporate efforts to strengthen identity [PDF]. I will bet that we see a twofer in which Mastercard restores service if its identity proofing services are also used.
For individual users, my bet is that if you don't already have an id.me account, you will probably get one in the next twelve months and use it for more and more transactions online, including for accessing and uploading adult content. The absurdity of entering your birthdate in order to buy alcohol or watch adult content will likely give way to verified identity.
While many could fear sharing their identity to access adult materials, systems for identity verification and validation do not need all of your personally identifiable information. They don't even need to know your birthday. All they need to know is that an anonymous user has validated their identity and the user is over the age requirement.
More work needs to be done to build out the identity ecosystem for these processes to work flawlessly. While work on identity has gone quiet at the federal level over the last four years, I expect that the Biden administration will resurrect efforts to implement the Obama-era National Strategy for Trusted Identities in Cyberspace.
With a reinvigorated identity office in the Commerce Department and continued pressure from the private sector, my bet is that 2021 will be the year in which it gets a lot harder to hide the fact that you are a dog on the internet.