America First Policies Leave America Alone and Disadvantaged
Trump's rebellion against the rules-based order may give the United States more freedom of action, but it undermines the ability of the United States to influence its own future in a global era.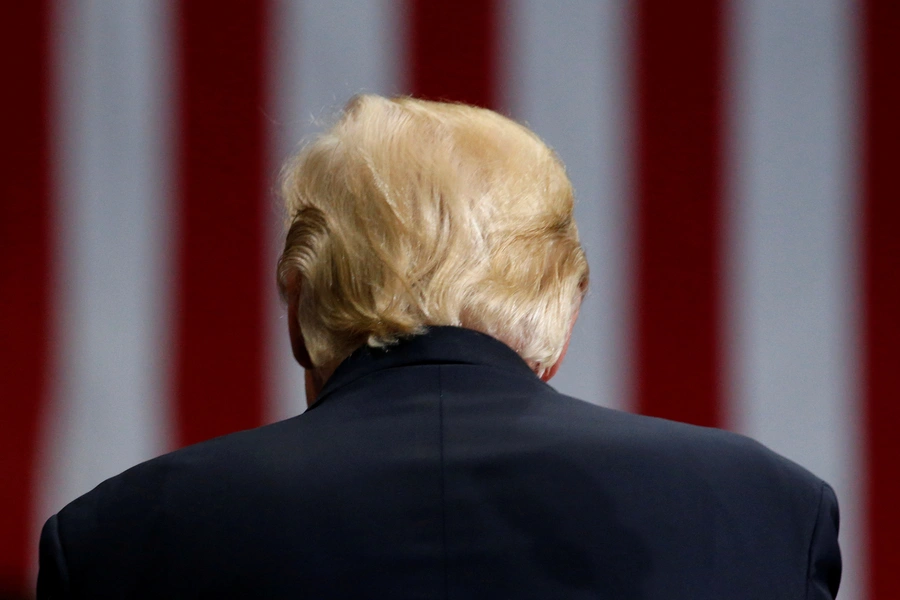 The following is a guest post by Terrence Mullan, program coordinator of the International Institutions and Global Governance program at the Council on Foreign Relations.
The rules-based international order and the global interdependence it facilitates have promoted seven decades of economic growth and relative stability. However, integration brings its own unique cross-border challenges, from nuclear proliferation to migration, terrorism, pandemics, and climate change. All require countries to put aside their rivalries and political differences and work together. Unfortunately, prospects for international cooperation are dwindling, thanks to resurgent great power competition and the Trump administration's animosity toward multilateralism and abdication of global leadership.
To consider how best to ameliorate this crisis in global cooperation, forty-seven delegates from twenty-two countries gathered last month for the Council of Councils (CoC) seventh annual conference in New York. The CoC is composed of twenty-nine major policy institutes and is designed to facilitate candid conversation and consensus building among influential opinion leaders from both established and emerging nations. In individual sessions the participants discussed ways to move forward on global trade without U.S. leadership, means to strengthen effective climate change action, the geopolitical implications of technological innovation, and the regional and global challenge posed by Iran. 
President Donald J. Trump dominated conference discussions, and two themes repeatedly emerged. First, Trump's apparent policy of repeal without replace is a recipe for disaster. Second, Trump's America First nationalism and protectionism threaten the rules-based order that has served the world well. While U.S. protectionism is not new, Trump's rejection of the basic tenets of globalization and international rules is. His constant tariff threats and wanton disregard for the World Trade Organization's rules degrade U.S. relations with the rest of the world and will eventually strain global economic growth, which relies on global supply chains and the certainty provided by the rules-orientated multilateral trading system. It will also distract legitimate efforts to not only enforce rules (particularly vis-à-vis China), but also to adapt them to today's changing geopolitical and economic structures.
Participants considered Trump's decision to withdraw the United States from agreements such as the Joint Comprehensive Plan of Action (JCPOA) and the Paris Agreement as huge setbacks for international cooperation. Fortunately, other parties have redoubled their commitments to the Paris accords, including U.S. subnational actors. Still, participants agreed that the Trump administration's stance will decrease the accord's effectiveness.
Trump's modus operandi appears to be instant gratification with no regard for next steps or long-term strategic implications. Trump continuously pursues minor, short-term, domestic political "wins"—such as withdrawing from the Trans-Pacific Partnership, JCPOA, and Paris accords, and implementing tariffs under the guise of national security—to the detriment of the patient, long-term planning necessary for successful foreign policy.  
Trump boasts that his America First policies are making America great again, as well as restoring U.S. national sovereignty. But as Stewart Patrick argues in The Sovereignty Wars: Reconciling America with the World, the more Trump focuses only on U.S. sovereignty and unilateral actions, the more he undermines America's actual ability to influence its own future in a global era. As transnational challenges grow, advancing U.S. interests often requires difficult trade-offs between protecting U.S. freedom of action and maximizing U.S. control over outcomes. On its own, the United States will not be as effective in exploiting shared opportunities or combating terrorism, mitigating climate change, or preventing illegal trade actions.
Rebelling against the rules-based order may give the United States more freedom of action, but abandoning a system that advances U.S. economic, diplomatic, and strategic interests will have damaging consequences for the United States.
First, the United States will have less ability to work with and influence allies. The recent Group of Seven (G7) summit is a case in point. Trump's decision to repudiate a previously approved joint communique depletes U.S. credibility and sows mistrust. Officials from Canada, China, France, Germany, and the United Kingdom have criticized Trump's unilateral actions. The U.S. withdrawal from the JCPOA also casts doubt the United States as a reliable diplomatic partner, which reduces U.S. leverage in negotiating an agreement between Trump and North Korea.
Second, Trump's orientation undermines the U.S. ability to influence outcomes. By withdrawing from the JCPOA and Paris accords, the United States in effect cedes a seat at the table, potentially allowing other countries to shape next steps, including the design of global rules to suit their own interests.
Third, Trump's tactics empower the very great power competitors his administration's National Security Strategy and National Defense Strategy identify as potential U.S. adversaries. A weakened NATO and strained transatlantic relations provide a strategic advantage to Russia.
An isolated and belligerent United States also reinforces China's narrative that America is an unreliable partner, as it weakens bodies like the G7 that omit China. Trump's focus on short-term goals also allows China to play a steadier long game in setting the geopolitical and economic rules with policies such the Belt and Road Initiative. Moreover, planned U.S. tariffs on China will most likely backfire, as integrated Asian supply chains mean that all countries in the region will suffer from a trade war—which they will blame on Trump. It could also accelerate the creation of an Asian trading bloc, as Trump's policies intensify the region's desire to economically diversify trade away from the United States. The best way to pressure China to change its mercantilist industrial policy is not unilaterally but through a coalition of countries—the same ones that Trump is alienating with tariffs and tweets.
The Trump administration has some legitimate complaints about the current rules-based order. Its norms and institutions were designed seventy years ago and need to be adapted to new economic and political realities. Unfortunately, Trump's rebellion against the rules is distracting from the conversations that should be occurring. Rather than a wrecking ball, the world needs concrete proposals for global institutional reform.
Lord Jim O'Neill, the new chairman-elect of Chatham House, has issued a timely call for "the world's leading think tanks to start offering specific ideas about the future of global governance." That is exactly what the CoC aims to undertake, through its conferences, Report Cards on International Cooperation, Global Memos, and Global Governance Working Papers.
Trump and other anti-globalization voices have gotten away with their short-sighted policies because experts have struggled to explain to the general public the benefits of a rules-based order. It is time for experts, particularly U.S. foreign policy experts, to raise their game and speak directly to the people. Their clear message should be that a rules-based international order is essential to U.S. and global prosperity and security. Yes, it may sometimes constrain U.S. freedom of action. But a system of multilateral rules, underpinned by U.S. values, is one that will magnify U.S. influence and realize U.S. interests on the global stage.