Amid Mounting Youth Unemployment Woes, Beijing Looks Towards Vocational Education
Facing increasing fears of youth unemployment, Beijing is raising the status of vocational programs and steering students towards technical education programs.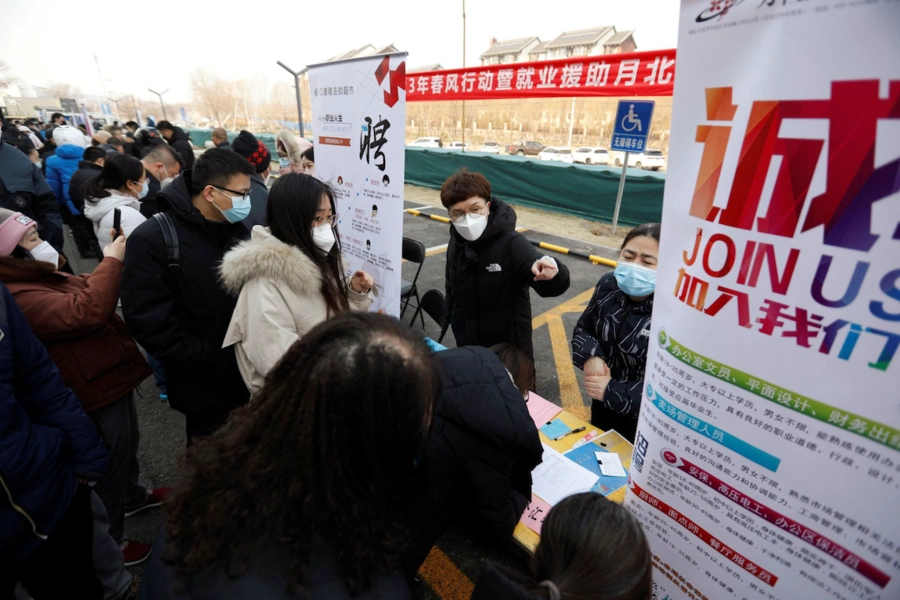 Numbers of Chinese college students may be surging, but their job prospects are not. In June 2023, China's largest graduating class ever—some 11.6 million strong—entered a dismal job market, marked by an official youth unemployment rate of 21.3 percent.
China's pandemic-era slowdown is only partially responsible for these trends. A deeper factor lies in Beijing's over-expansion of higher education starting in the late 1990s, which saw numbers of college students surge nine-fold between 1997 and 2020, while job prospects for university graduates failed to keep pace.
As a result, Beijing is mounting a concerted effort to raise the status of vocational programs and steer students towards technical education to respond to pressing labor shortages for skilled labor. In 2022, Chinese authorities issued an amended Law on Vocational Education, upgrading the status of vocational education, and have since pledged to establish hundreds of new vocational colleges and schools.
But it remains unclear how effective such measures will be. Strong social pressure exists for advanced degrees and additional years of education, with office jobs privileged over skilled labor.
Notably, Taiwan has grappled with precisely this same challenge for years. Mass expansion of university education during the 1990s has left Taiwan with an oversupply of college graduates, even as labor needs in technical, vocational, and blue-collar fields have steadily surged. Youth unemployment rates – 12 percent for 20- to 24-year-olds – remain far higher than that of society at large (3.49 percent). Unemployment rates for college graduates (4.8 percent) are double those of individuals with junior-high or lower levels of education (2.39 percent).
In response, Taiwan – just like the rest of East Asia – is meeting its surging need for young technical and blue-collar workers through increased labor migration, with Indonesian eldercare workers and Vietnamese construction crews filling jobs that a rapidly shrinking population of Taiwanese youth is unable or unwilling to fill.
But such increased labor migration into China appears—at the moment—politically inconceivable. As a result, both the solution to China's increasing shortage of skilled labor and resolution to its mounting youth unemployment woes may hinge on Beijing's ability to convince Chinese students—and their parents—to lay their sights not on university education, but on vocational training instead.