California Seizes Climate Leadership After Trump Abandons Paris Accord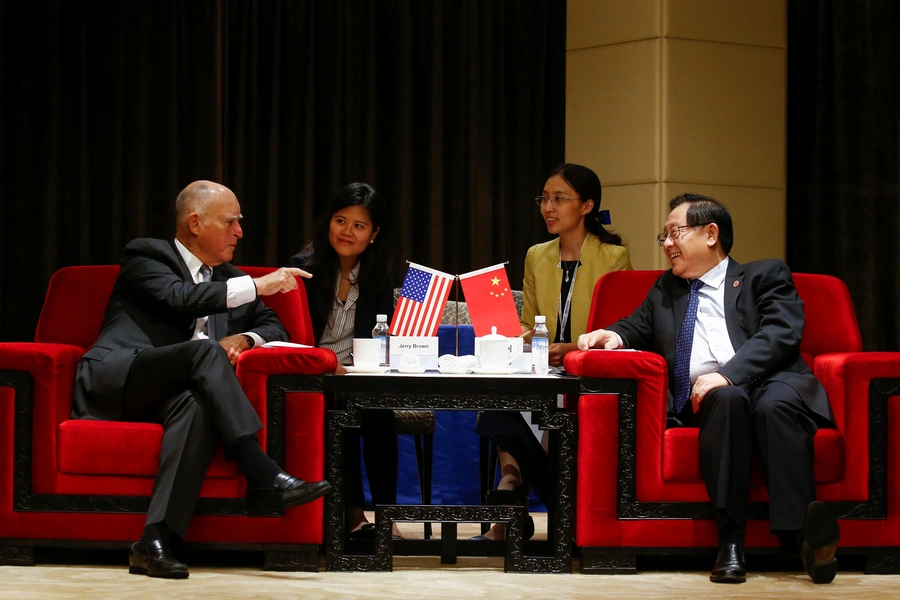 In an article recently published by Foreign Affairs, I examine how California has demonstrated its growing influence on the international stage as the United States under President Donald J. Trump has receded from global climate leadership.
On July 17, California's State Assembly and Senate voted to expand and extend through 2030 the state's pioneering cap-and-trade program to curb greenhouse-gas emissions. It was a huge victory for Governor Jerry Brown, who had insisted that both houses approve the measure by a two-thirds majority to protect it from legal challenges.
Brown's triumph, which he signed into law on July 25, reinforced California's status as the United States' leader in beginning the transition to a post-carbon economy. The governor has insisted that far-sighted leadership in Sacramento can fill the void created by President Donald Trump's disastrous withdrawal from the Paris climate agreement.
But can the wealthiest and most populous U.S. state conduct its own foreign policy within the U.S. constitutional system? Writing in Foreign Affairs in 1993, the journalist James O. Goldsborough pondered whether California should do so. A quarter of a century later, the verdict is in. As the United States has receded from global climate leadership, California has filled the diplomatic breach.
Read the full article here.