Central African Republic: Forgotten Crisis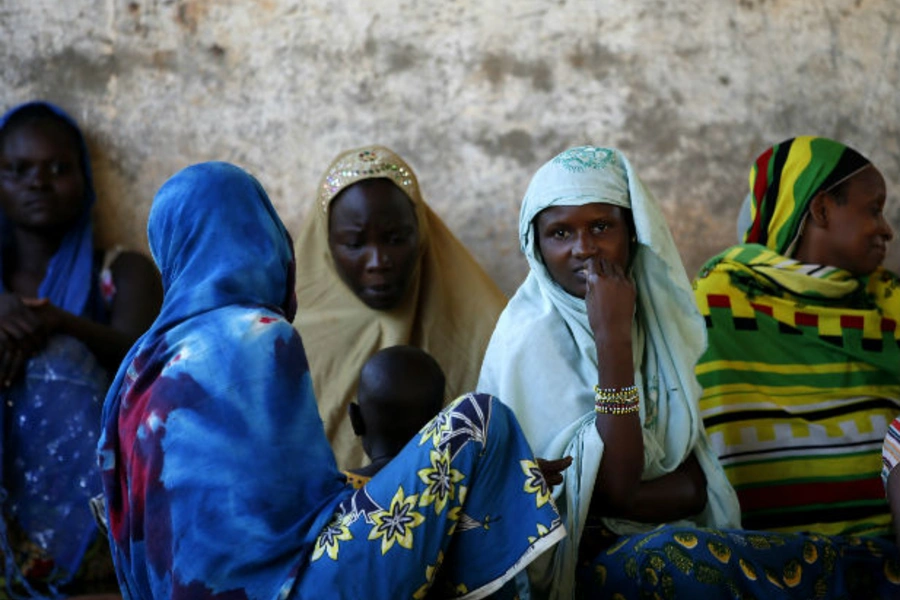 This is a guest post by Thomas Zuber, intern for the Council on Foreign Relations Africa Studies program. He is currently pursuing a Master's in International Political Economy and Development at Fordham University. 
The Ebola crisis in West Africa has distracted international attention from developments in other parts of Africa, notably in the Central African Republic (CAR). On September 15, the UN Multidimensional Integrated Stabilization Mission in Central African Republic (MINUSCA) initiated peacekeeping operations in a country divided by civil war. It began working alongside two thousand French soldiers already on the ground and is integrating African Union troops into what will be a twelve thousand strong peacekeeping mission.
Since October 7, violence has escalated in CAR's capital, Bangui. This most recent renewal of hostilities has already displaced 6,500 people. On October 9, a UN convoy was attacked on the outskirts of Bangui. The mission repelled an attack on the interim president's house on October 11. These developments serve as reminders of the obstacles facing MINUSCA: continued sectarian violence between two main factions, the Selaka and anti-balakas (anti-machete), the weakness of the current interim government, and one of the worst food crises in the country's history.
As of September 12, Associated Press estimated that 5,186 people had died from the violence since late 2012. In December 2012, a loose coalition of rebels, the Seleka, marched on Bangui and overthrew the government in March 2013. In the following months, self-proclaimed president Michel Djotodia lost control of Seleka factions, which perpetuated violence throughout the country. In response, anti-balaka militias formed, resulting in extreme violence between the two groups. In January 2014, Djotodia resigned due to pressure from regional leaders; in his place, Catherine Samba-Panza, a non-partisan, was installed as interim president. She inherited a country torn by a conflict that was taking on religious-ethnic dimensions and a catastrophic humanitarian crisis.
MINUSCA starts at a time when the government is faced with a crisis of legitimacy, compounded by the recent allegations that president Samba-Panza mis-used aid from Angola. Seleka and anti-balaka factions exhibit no faith in the government. On October 8, Bangui experienced violent demonstrations by anti-balaka forces demanding Samba-Panza step down. These demands were subsequently withdrawn, though violence in the country seems to be increasing.
Despite reticence to present this conflict in religious terms, religion has been used to foment division among the population. Earlier this week, a faction of the anti-balaka beheaded a Muslim man in Bangui. Many Muslims (the religion of most Seleka) are fleeing as they are often targeted by the anti-balaka. The violence of this year has created a partition between Muslims and Christians within the country on a scale not seen before.
These political developments are exacerbated by a serious humanitarian crisis. According to the World Food Program (WFP), as of May 2014, more than 600,000 people have been internally displaced and 1.6 million people (over half of CAR's population) are food insecure. Despite these realities, WFP's restricted budget has not been able to focus on CAR's humanitarian crisis, instead concentrating on Syria, DRC, and South Sudan. Furthermore, persistent threats to aid organizations by in-fighting constrict their ability to provide basic services to the population.
Within this context, MINUSCA and the Central African government face a great deal of challenges. Despite foreign governments reestablishing full embassy missions in Bangui, conflict persists. The Seleka have refused to recognize Samba-Panza's government. The vast numbers of internally displaced people and refugees add a further strain to the country and the region's numerous challenges. MINUSCA faces great challenges and great responsibilities, in what has been dubbed the UN's most ambitious mission. The months ahead will be a test for the Samba-Panza government and the international community's responsiveness in stabilizing a country already too ravaged by war.