China's Chen Guangcheng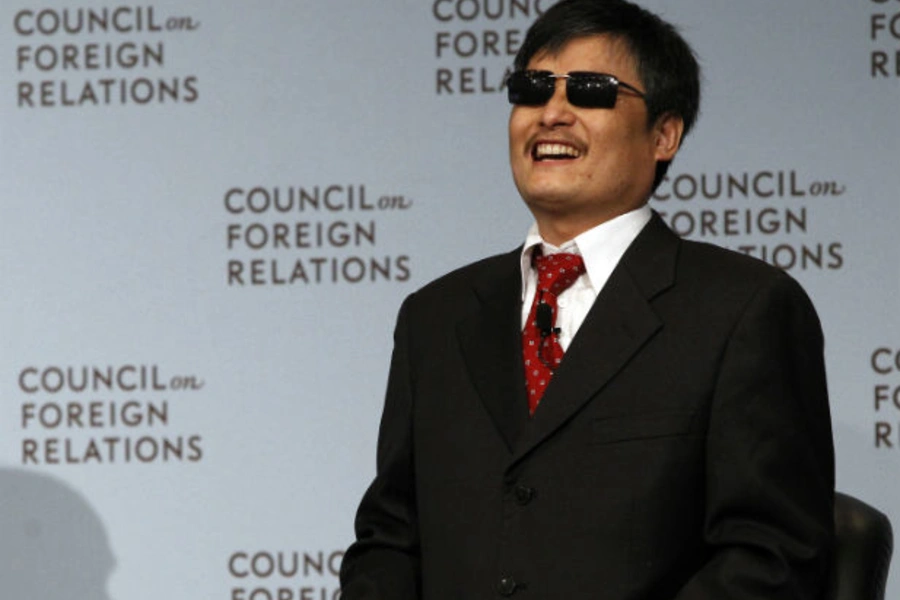 I had the good fortune this morning to see Chen Guangcheng speak here at the Council on Foreign Relations (and you can watch it here too). Over the course of the hour he answered questions ranging from the nature of his escape from his village of Dongshigu to legal rights in China to what the United States—either through government officials or private business interests—can and should do to help those like him. Through all his (on the record) answers emerged a presence, sense of humor, and thoughtfulness impressive for anyone, and in particular someone that has faced the challenges he has in recent years.
There are many differences between the non-democratic Chinese government and the twentieth century authoritarian regimes in Latin America—starting with the fact that in Latin America these governments mostly interrupted longer democratic traditions. Yet many of the challenges Mr. Chen noted for would be democratizers in China are similar to those Latin American activists faced—the lack of individual rights, arbitrary detention, and the backlash against family, friends, neighbors, and even acquaintances of those deemed "troublesome" by the regime. The spread of protests in China, among other topics—ably analyzed by my colleagues on their Asia Unbound blog—are reminiscent of the declining years of military governments in many South American nations.
While stirring some echoes of the past, what happens in China matters for Latin America's future. China is now the number one or two trading partner for many nations, meaning unrest in this pacific giant could have repercussions for the region. It is also part of nearly every important multilateral organization. In this, China's democratization would be beneficial for the larger global family of democracies, including almost all the nations in the Western Hemisphere.
Seeing Mr. Chen, or reading his op-ed in the New York Times, reminds one that individual actions can make a political difference. He ended his remarks answering a question about whether he would see democracy in China in his lifetime. The gist of his answer was surely yes, and probably before that—since at forty years old, he and we all hope he has a long and active life ahead.