China's Internet Trolls Go Global
Chinese trolls are beginning to pose serious threats to economic security, political stability, and personal safety worldwide.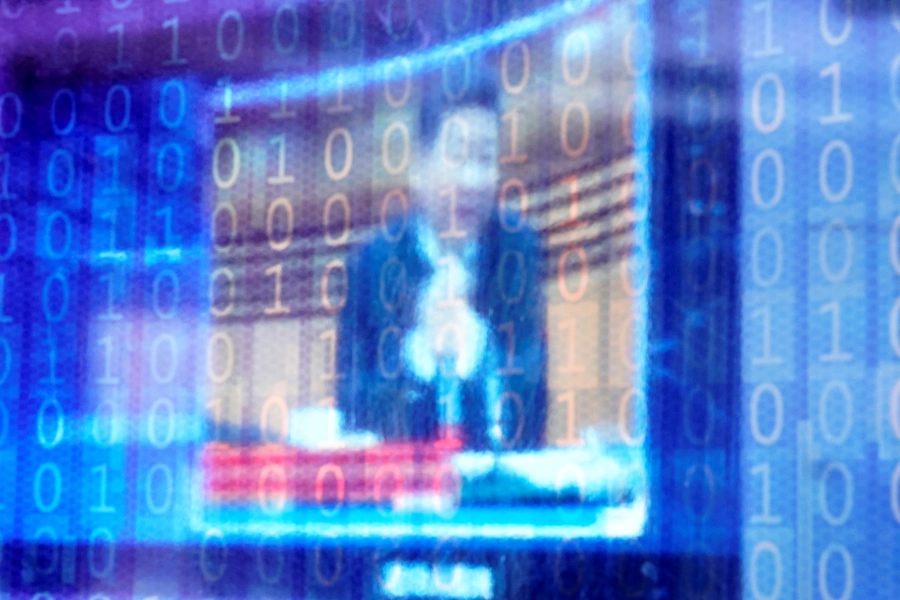 Ryan Fedasiuk is a research analyst at Georgetown University's Center for Security and Emerging Technology.
Some sling personal insults; others come bearing GIFs. With eclectic names like "truth_seeker456" and "mariele01757186," and typically zero Twitter followers, they aren't exactly hard to spot. But for all their obvious tells, China's internet trolls are a more potent force than most analysts give them credit for—and remain a core part of the Chinese Communist Party's (CCP) strategy to seize international discourse power.
Today, most onlookers regard the "Fifty Cent Army" as an oddity of the Chinese internet, more warranting mockery than demanding action. But as the CCP pivots to more aggressively pushing propaganda on foreign social media networks, its trolls are beginning to pose serious threats to economic security, political stability, and personal safety worldwide.
The fact is that Party-backed trolls have become more than a nuisance, and the magnitude and frequency of their attacks will likely continue to increase. Formulating an effective response will require understanding their size, tactics, and mission as the CCP widens the scope of its public opinion war to include foreign audiences.
First, the scale of the CCP's effort to manage online public opinion within China is much larger than previously reported. The most detailed study of China's internet trolls to date estimates that they number two million people and fabricate 450 million pieces of content each year. But as I recently noted in a study for the Jamestown Foundation, in addition to two million paid commentators, the CCP has raised an army of more than twenty million part-time "network civilization volunteers" to amplify content favorable to its rule. The plurality of volunteers are university students, trained by censorship bureaus and asked to combat "negative" information in their spare time, to include reporting on feminist activism, the COVID-19 outbreak, and human rights abuses in Xinjiang. Averaging just nineteen years old, they are young but well-educated, and willing to defend the Party's worldview against those who would speak against it.
What's more, the CCP has created a command structure to manage its millions of full- and part-time trolls. Cyberspace Affairs Commissions and Propaganda Departments retain ultimate authority over the country's internet ecology, but they call upon "squadrons," "brigades," and "detachments" of volunteers at colleges and universities to keep tabs on day-to-day activities in each locality. This dual-track system of professionalized and grassroots internet commentators enables the CCP to tap into the organic nationalism of some young Chinese netizens while granting paid censors visibility and authority over content posted to social media platforms.
Second, China's trolls don't need to meddle on foreign networks to deal damage abroad. During its first decade in operation, China's "Fifty Cent Army" primarily stuck to shaping public perception of domestic Chinese social and political issues. Chinese social media platforms remain their primary stomping grounds. But in the past five years, the CCP has started leaning on its army of trolls to launch harassment campaigns against overseas researchers and consumer boycotts against foreign firms doing business in China.
Look, for example, to South Korea's Lotte corporation. When in 2017 Seoul announced it would host U.S. THAAD missile defense systems, Beijing's cyber militia fomented a boycott against the retail giant, which ultimately forced the corporation to exit the Chinese market and pressured the Blue House to halt the basing plan. Although Chinese diplomats insisted at the time that the government had no hand in promoting the boycott, many onlookers speculated that state and/or Party organs played a role—a fact confirmed by the Communist Youth League's own reports about the situation.
Lotte is not the only foreign company to have fallen under assault from Chinese nationalists, often stoked by troll armies supported or managed by the Party. Similar attacks slashed earnings for Toyota, Disney, Marriott, the NBA, and now H&M, Nike, and Adidas, which have all faced similar calls to "get out of China." By encouraging its cyber militia to levy de facto sanctions against ideological opponents, Beijing has been able to fight geopolitical battles with plausible deniability.
Finally, trolls are just one component of the CCP's broader propaganda apparatus—itself evolving to maximize China's global discourse power. Whereas early interviews with so-called "Fifty-Centers" indicated that they rarely, if ever, posted on foreign social media platforms, recent years have brought Chinese trolls to Facebook, Reddit, Twitter, and YouTube. With Beijing's blessing, they have leapt the Great Firewall with greater frequency, taking the initiative to speak out about issues of particular importance to the Chinese government. Their express purpose is to change foreigners' minds about topics like mass detentions in Xinjiang and the origin of COVID-19.
Still, in the wake of some very entertaining own goals, it's tempting to dismiss Chinese propaganda as ham-fisted and ineffectual. Last year, Twitter successfully identified and removed more than 170,000 sock puppet accounts affiliated with the CCP's influence operations, leading some analysts to conclude that the Party "has no idea how to run a Twitter network." Even Chinese state media outlets privately lament that their overt approach to propaganda—literally "report the good, but not the worry"—inspires "disgust" among skeptical foreigners. For these reasons, together with ongoing human rights abuses and maritime hostility, global public opinion of China remains at an historic nadir.
But it is a grave mistake to count the CCP out in its quest to warp foreign public opinion. Mounting evidence suggests that the CCP may be blurring the line between what it perceives as "peacetime" and "wartime public opinion struggle," and likely interfered with social media ahead of Taiwan's 2018 presidential election. Just last week, China's Politburo hosted a study session focused on overcoming obstacles in public diplomacy and strengthening the country's international discourse power. Perhaps most telling, Chinese propaganda researchers and academics consider Russia's influence operations to be a great success, and are closely studying how outlets like Russia Today "hide opinions in facts" and downplay the role of ideology in their English-language reporting.
Even the United States is not immune from meddling. Although the National Intelligence Council concluded in March that China "did not deploy influence efforts intended to change the outcome of the [2020] U.S. Presidential election," many observers missed the caveat that CCP leaders seriously considered doing so. Since 2016, the Central Cyberspace Affairs Commission has closely studied how information propagates in the American media environment, and is learning to maximize the reach of state media by borrowing tactics from NowThis viral videos and Cambridge Analytica's microtargeting efforts in 2016.
More than a meme, China's trolls are the scaffolding to the Chinese state's international bully pulpit. As China continues to flex the muscles of a great power, foreigners inside and outside the country should expect to face more threats from the CCP's army of trolls. It is up to democratic governments and global social media platforms to address China's growing capacity to disinform.