China's Post-COVID Recovery and Reopening
China's post-COVID recovery and reopening efforts are hindered by geopolitical rivalries and national security concerns.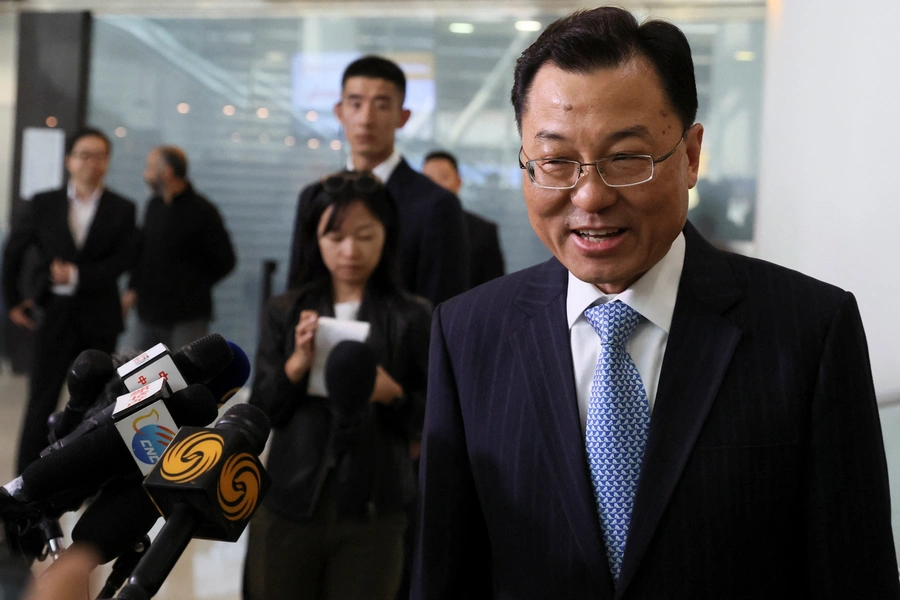 Now, nearly half of a year after China abandoned its zero-COVID policy, it is becoming increasingly clear that the initial expectations regarding China's post-COVID economic recovery were exaggerated. The year-on-year growth figures for April's industrial output, retail sales, and property investment have all fallen short of analysts' projections. Furthermore, the youth unemployment rate has reached a record high, with one in every five urban individuals aged  sixteen to twenty-six out of work.  Although many analysts still hold the belief that China's economy will soon surpass that of the United States, there is a growing chorus among think tanks and research firms suggesting that China's economy is approaching its peak.
In an article published in The Catalyst, I highlighted how geopolitical rivalries are casting shadows on China's reopening efforts and growth prospects. Since the completion of the article, there have been some positive developments. China has lifted its forty-eight hour PCR testing requirements for inbound travelers, and the U.S government has granted China's airlines permission to increase their weekly round-trip flights from eight to twelve. Moreover, there are indications that both the United States and China are working to stabilize the bilateral relationship. In early May, U.S. Ambassador to China Nicholas Burns said the United States was "ready to talk" to China and expressed hope that Beijing would reciprocate by meeting halfway. Subsequently, on May 8, China's foreign minister Qin Gang met with Burns and urged the United States to "meet China halfway" in bettering the relationship.  Notably, discussions are underway between Washington and Beijing regarding a potential trip to China by U.S. Treasury Secretary Janet Yellen and Commerce Secretary Gina Raimondo. Yesterday, Beijing sent its new ambassador, Xie Feng, to Washington, after the post was vacant since January.
These promising indications, however, are overshadowed by recent developments that further intensify the animosity and distrust between China and the Western world. Last week witnessed the occurrence of two parallel summits: the Group of Seven (G7) summit in Hiroshima, Japan, which brought together the world's wealthiest democracies and sought, among other objectives, to address China's growing assertiveness, and the China-Central Asia summit in Xi'an, China, which aimed to strengthen economic and political ties between China and countries in Central Asia in an effort to counter the U.S.-led international order. While the G7 leaders emphasized the threat of China's "economic coercion", China hit back and assailed their decision to "smear and attack" China.
It is not difficult to envision that as national security and geopolitical competition continue to shape U.S.-China relations, China's reopening efforts would be a hard sale. Domestically, China appears to be increasingly prioritizing security and control over reform and openness.  In fact, the same day that Minister Qin was meeting Ambassador Burns, Chinese state media reported raids on the offices of several foreign consulting firms, an indication of growing suspicions of firms involved in due diligence and business research industries. On May 21, the Cyberspace Administration of China (CAC) failed Micron Technology's products in security review, effectively barring the procurement of certain products from the company. On the U.S. side, approximately half of the states have contemplated or proposed new legislation aimed at restricting property sales to Chinese entities based on national security grounds.
One can only hope that over time the two sides will adapt or readjust to the new environment, much like the United States and U.S.S.R did during the Cold War, by establishing new norms that allow for greater space and opportunities for bilateral cooperation and exchange. For further insight into how geopolitics are undermining China's post-COVID recovery and reopening, I recommend checking out this article.