Conflict at the Root of Food Insecurity in Africa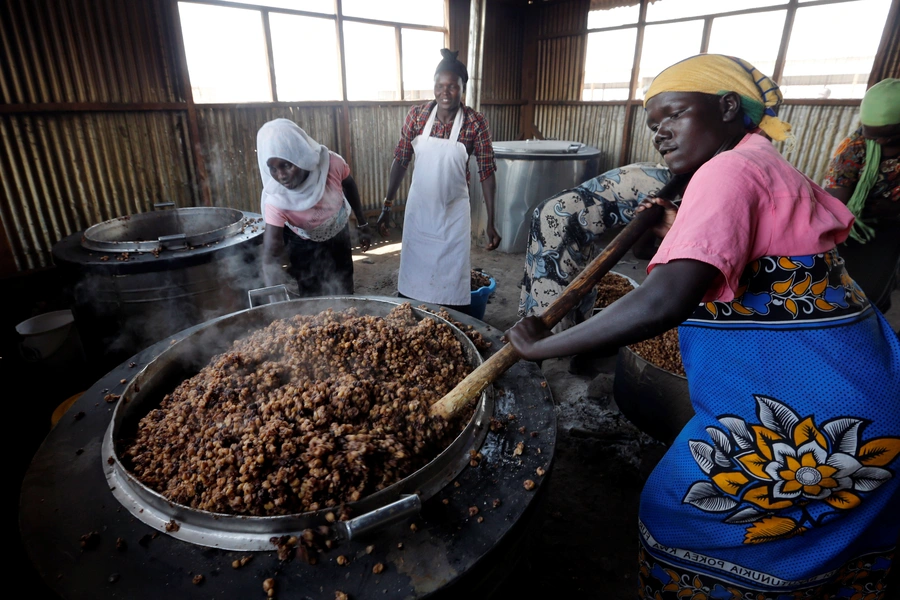 The Africa Center for Strategic Studies has published a report, "Africa's Unresolved Conflicts Key Driver of Food Insecurity." The report includes a graphic with a map showing the overlap between food insecurity and conflict in Africa. The graphic would be an excellent teaching device.
Among other things, the report shows that the majority of Africans experiencing high levels of food insecurity, 107 out of 143 million, live in countries experiencing or affected by conflict. Eleven out of the twelve countries in conflict are experiencing the highest level of food insecurity.
A bar graph breaks down the number of people by the different levels of food insecurity they face and in what country. Nigeria, Sudan, and Cameroon, respectively, top the list. Based on the percentage of the population facing food insecurity, however, South Sudan is ranked first, followed by Cameroon and Burundi. In fact, almost 80 percent of South Sudan's population faces some kind of food insecurity, and over 65 percent of Cameroon's does.
That there is a link between conflict in Africa, which is virtually all internal, and food insecurity is intuitively obvious. But the link is sometimes overlooked by commentators and policy makers. The Africa Center has done a service by showing explicitly the link in a user-friendly way. 
The Africa Center for Strategic Studies is an institution that is part of the U.S. Department of Defense and is located at Fort McNair in Washington, D.C. Its focus is on African security issues. It provides a forum for American and other military and civilian personnel to exchange ideas, research, and training. It also sends out a daily and highly useful survey of top media stories related to African security. It can be accessed here.