Coronavirus Crises Loom in Africa as Cases Spread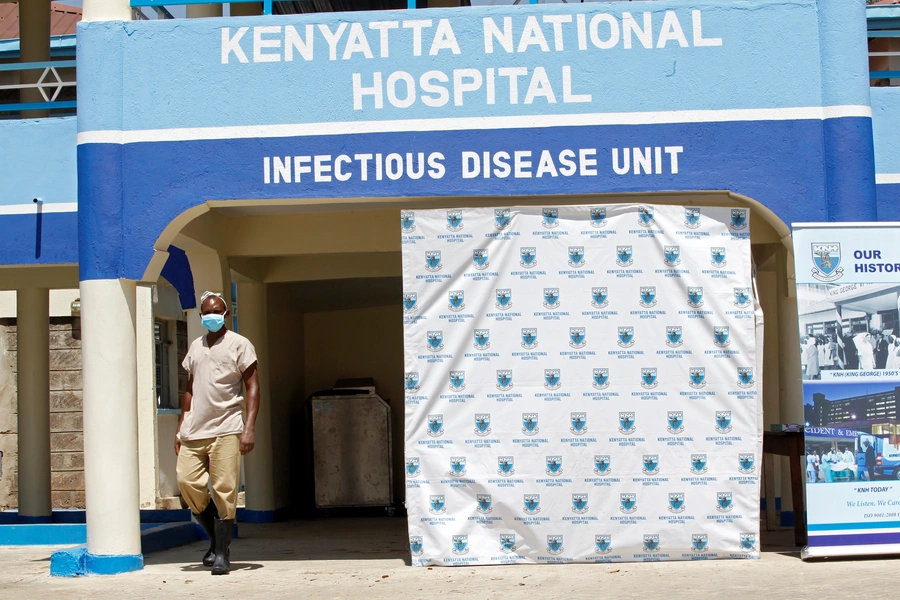 Africans and their friends have recognized that the new coronavirus had the potential to devastate a continent that is poor, has weak public health systems, often limited bureaucratic capacity, and governments that frequently enjoy little popular confidence. But the hope had been that specifically African factors might mitigate the danger. The young appear to be better suited to survive COVID-19, and Africa's population is young. The elderly, who are much more vulnerable to COVID-19, by and large live with younger relatives at home, as opposed to in elder care facilities that tend to facilitate transmission of the coronavirus. Further, some medical professionals are speculating that, like the season flu, cold and dry conditions facilitate the spread of the virus. 
But on Monday, the Associated Press reported that thirty of fifty-four countries in Africa have reported the presence of COVID-19, and the list is likely incomplete. The virus had been slower to appear in Africa than in most other regions of the world. The youth that many though would help mitigate the spread also likely masked it, as young, healthy people with the disease are less likely to exhibit symptoms. As elsewhere, the coronavirus was usually introduced by travelers from other continents, notably Europe. All of South Africa's sixty-two cases, as of Monday, were from abroad, according to the health ministry.
African governments are taking steps that are now familiar: closing borders, restricting travelers, instituting testing regimes, albeit with scarce numbers of testing kits. The World Health Organization says that all African countries will be able to test for the virus "soon." According to their March 10 situation report on COVID-19 in Africa [PDF], thirty-nine countries had the capacity as of then. That estimate gains credibility from the donation of Chinese billionaire Jack Ma of one million testing kits, six million masks, and sixty thousand protective suits. International agencies are also making monetary pledges to help fight the virus. In many countries, there are vigorous public education campaigns. But, borders in Africa are porous and the efficacy of travel restrictions in curbing the spread of the virus remains unclear.
The Mail and Guardian has run the numbers for South Africa, which has one of the most developed health infrastructures on the continent. It finds that the number of those infected by the virus is growing by 61 percent per day, which means 180,000 cases by early April if nothing changes. Health Minister Zweli Mkhize estimated that 15 percent of those ill would require hospitalization, and 5 percent would require intensive care. According to the minister, while South Africa has over 87,000 hospital beds, they have fewer than 1,000 designed for intensive care. Hence, under the Mail and Guardian's projections, the South African medical system could be overwhelmed by April. 
In South Africa, President Cyril Ramaphosa has declared a national emergency, restricting travel and planning to close schools, among other things, to slow the daily growth of COVID-19 cases. That would seem to be imperative, and yet not so easy, as experience in richer and more developed countries shows.