Cyber Week in Review: April 2, 2021
Russian hackers steal thousands of State Department emails; Facebook and Google plan new undersea cables in the Pacific; President Biden announces infrastructure plan; New Russian law requires domestic software on all devices; and United States and Japan plan chip strategy for April summit.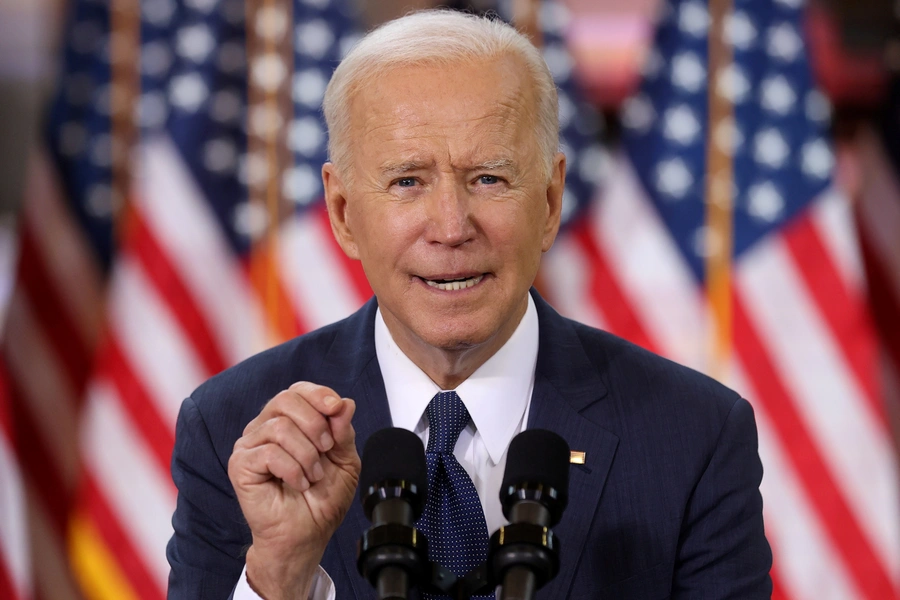 Russian Hackers Steal Thousands of State Department Emails
Russian hackers allegedly accessed the State Department's email servers last year, stealing thousands of official emails. Two Congressional sources informed Politico this week that the hackers compromised emails between officials in the Bureau of European and Eurasian Affairs and the Bureau of East Asian and Pacific Affairs. The breach is the second known Russian compromise of the department's email system in under ten years, with the last attack—which targeted both the State Department and the White House—taking place in 2015. It remains unclear whether or not this recent incident is part of the larger SolarWinds campaign that breached nine federal agencies last year. "The Department takes seriously its responsibility to safeguard its information and continuously takes steps to ensure information is protected," a State Department spokesperson said in a statement.
Facebook and Google Plan New Undersea Cables in the Pacific
Facebook and Google have plans to build two new undersea cables that will connect Singapore and Indonesia with North America, bringing faster internet connection to Southeast Asia. According to an announcement by Facebook on Monday, the two cables, named Echo and Bifrost, will be the first to connect North America with Indonesia and will increase subsea data capacity in the region by 70 percent. "The region is our fastest-growing population of users across our family of apps, so it is really important for that continued growth," Facebook's Vice President of Network Investments Kevin Salvadori stated. Facebook's plan to lay a cable between California and Hong Kong were scrapped in early March due to security concerns from the U.S. government. The two newly announced cable projects are scheduled for completion between 2023 and 2024.
President Biden Announces Infrastructure Plan
On Wednesday, President Joe Biden revealed the details of his $2 trillion infrastructure plan. According to the White House, the proposed overhaul would allocate $100 billion toward building high-speed broadband networks across the country, with the ultimate goal of providing quality, affordable internet access to all Americans. Moreover, about $50 billion would be spent on domestic semiconductor manufacturing and research, and another $65 billion toward research into artificial intelligence, biotechnology, quantum computing, and other emerging technologies. Although cybersecurity isn't stated explicitly, experts believe that the proposed $100 billion to be spent on modernizing the electric grid could also be used to improve its resiliency against cyberattacks. "It's not a plan that tinkers around the edges," Biden said during his announcement. "It's a once in a generation investment in America, unlike anything we've seen or done since we built the interstate highway system and the space race decades ago."
New Russian Law Requires Domestic Software on All Smart Devices
Russian lawmakers passed legislation on Thursday that requires all smart devices purchased in the country to come pre-installed with domestic software. The law is colloquially known as the "anti-Apple law" because the company does not pre-install any software on its devices but its own. Apple reportedly threatened to leave the Russian market but eventually relented and will now show Mail.ru e-mail, Kaspersky Lab antivirus programs, the Odnoklassniki and VKontakte social networks, and other Russian software during iPhone setup. According to Reuters, the law could soon be complemented with additional proposals, such as incentives "compelling foreign firms to open offices on Russian territory" and "tax breaks for Russian IT companies." Russian companies Yandex and Mail.Ru will likely be best poised to benefit from the new legislation, which now applies to all smart devices produced after April 1, 2021.
United States and Japan Plan Chip Strategy for April Summit
In preparation for an upcoming April 16 summit in Washington, DC, Japan and the United States are setting up working groups to cooperate on establishing a decentralized supply network for semiconductors and other strategic technologies. The working groups will be comprised of commerce and security officials from both countries who will be tasked with identifying vulnerabilities in the current supply chain amid the global chip shortage, as well as leveraging Japan's manufacturing prowess to establish a joint research and development base in Japan. While some Japanese semiconductor firms have stopped sales to Chinese customers because of U.S. blacklists, U.S. officials would like to see greater coordination on export restrictions to China. According to Nikkei, the long-term goal of these bilateral talks is to "establish a system in which production does not rely on specific regions such as Taiwan, where geopolitical risks are high, and China, where conflicts with the United States are deepening."