Cyber Week in Review: August 10, 2018
This week: mobile blockchain voting, no word from Google on its China plans, and ICANN loses in a European court.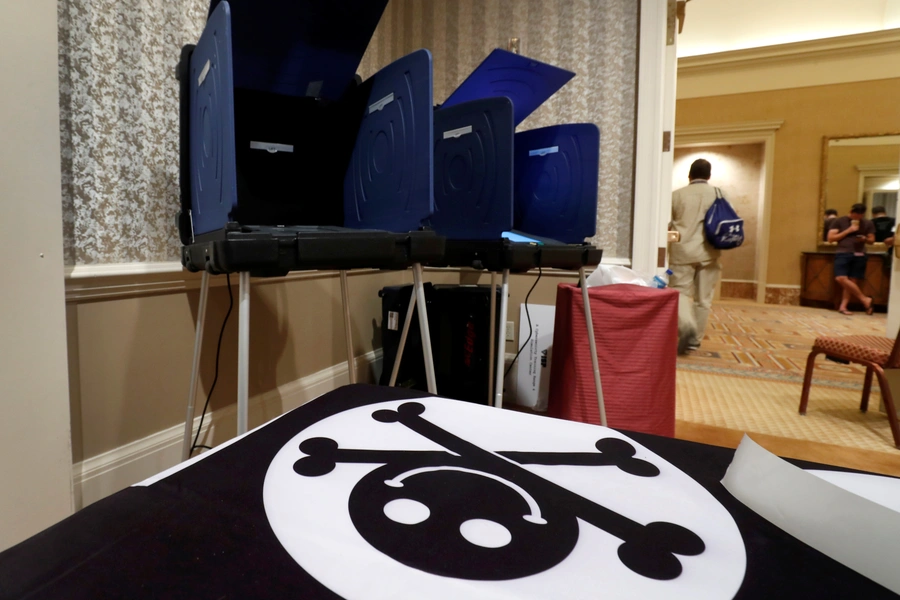 Here is a quick round-up of this week's technology headlines and related stories you may have missed:
1. That sounds like a terrible idea. West Virginian troops serving abroad will be the first in the United States to pilot a mobile voting system for the upcoming midterm election cycle. The Boston-based company behind the program, Voatz, maintains that their smartphone-based voting system is secure. They claim that the app uses blockchain technology to keep votes anonymous, and relies on biometrics for verification. However, those buzzword-rich claims have been met with resistance and ridicule. The Center for Democracy & Technology's Joseph Lorenzo Hall called the program a "horrifically bad idea" and election security expert Matt Blaze expressed dismay. Even XKCD's Randall Munroe piled on the criticism. The announcement of Voatz's work in West Virginia comes the same week as DefCon's Voting Village, where hackers from around the world will pick apart vulnerabilities in a range of election machinery used in the United States.
2. Do you think anyone will notice? Google has neither confirmed nor denied its plans to provide a version of its search engine for mainland China, as the Intercept reported last week. This week, Chinese state-run media ran articles approving of the company restarting its services in the country, but under the condition that the tech giant follow the country's strict censorship laws. The news of Google's plans led a bipartisan group of Senators to ask the company whether its recently announced partnership with Tencent is linked to its censored search engine venture. If Google decides to forge ahead, it will not only face a public relations battle in the United States, but it will also face a mountain of Chinese regulation. Under the country's cybersecurity law, it will be required to partner with local companies for cloud services, keep Chinese data in China, and allow law enforcement access to customer data upon request.  
3. The WHOIS fight continues in Europe. The Internet Corporation for Assigned Names and Numbers  (ICANN) once again lost in a European court over its attempt to compel European domain registrars to collect and disclose customer data for its WHOIS service. Under ICANN rules, domain registrars (those who sell domains to the public) must hand over the contact information of a domain purchaser, which is then made publicly available on its WHOIS service. European registrars argue that requirement violates the Europe's General Data Protection Regulation (GDPR), forcing them to choose between following European law and upholding a contract with ICANN. Given the GDPR's steep fines, some European registrars have simply stopped providing customer data to ICANN, triggering lawsuits. ICANN's latest loss will likely put pressure on the organization and its stakeholders to modify the WHOIS service in a manner compliant with the GDPR.