Cyber Week in Review: August 11, 2017
This week: cyber in ASEAN, quantum computing in China, cybersecurity regulations in the United Kingdom, and election hacking allegations in Kenya.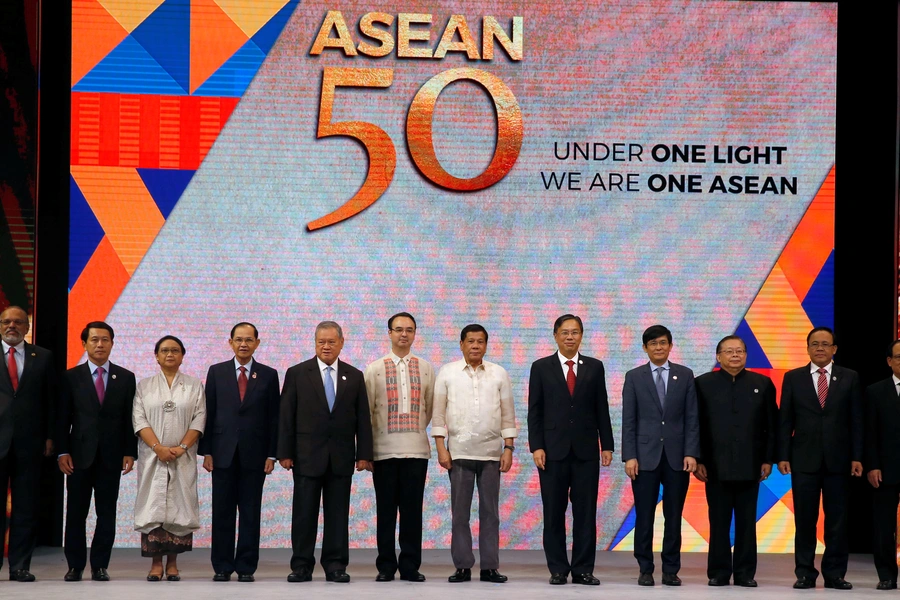 Here is a quick round-up of this week's technology headlines and related stories you may have missed:
1. The ASEAN way to cyberspace. The Association of Southeast Asian Nations' Regional Forum (ARF)--a grouping of twenty-six countries and the European Union--agreed to establish a regular forum to talk cyber issues and are calling it the ARF Inter-Sessional Meeting on ICT Security. According to Politico, the group is expected to be the Asian version of the UN Group of Governmental Experts, which since 2010 has issued regular reports on maintaining international peace and security in cyberspace but failed to do so this year. This is not the first time ASEAN gets involved in cyberspace. In 2015, the ARF endorsed joint Australian-Malaysian-Russian workplan that aimed to "prevent conflict and crises by developing trust and confidence" between members. Few items in the workplan, however, were actually implemented. It is likely that diplomats hope that this new meeting will give cyber issues an institutional home within the ARF framework and create momentum for cyber-related confidence building measures in the region.
2. Quantum Quantum Quantum! China announced a major breakthrough in quantum communication this week. In an article in Nature, a group of Chinese scientists said they succeeded in transmitting code between bases in China and a quantum satellite launched last year. Experts hailed the achievement as a "landmark event." Quantum communication could theoretically pave the way for 'hack-proof' networks that transmit information at the speed of light. According to China Academy of Science president Bai Chunli, China plans to launch more quantum-enabled satellites over the next five to ten years. "For a quantum network, one satellite is not sufficient," said the lead scientist on the project, Pan Jianwei.
3. Getting pwned could cost you. The UK government has proposed fining critical infrastructure providers up to £17 million ($22 million) or up to 4 percent of their revenue for lax cybersecurity practices. The proposal was announced as the UK issued a consultation document requesting public comment on its proposed implementation of the European Union's network and information security (NIS) directive, which requires member states to take certain steps to improve the bloc's cybersecurity. In order to avoid the fine, which the UK government argues will only be used as a last resort, UK critical infrastructure providers will be required to develop a cyber risk mitigation strategy, report incidents when they occur, and have the ability to recover from an incident. As with everything related to the UK's relationship with the European Union given Brexit, it is unclear whether the NIS directive will continue to apply to the United Kingdom once it leaves the bloc. Nevertheless, critical infrastructure providers should probably have cybersecurity strategies and resilience plans anyway.
4. Kenya Election Fraud. Demonstrators took to the streets across Kenya after the country's opposition leader, Raila Odinga, claimed that hackers rigged the presidential election against him. In a press conference, Odinga stated that an algorithm was uploaded into the electoral commission's servers, which doctored the results and gave incumbent Uhuru Kenyatta a significant lead. Odinga did not release evidence to support his claim. Although Kenya's election commission admitted that its database was targeted by hackers, it said that its database has not been compromised and denied Odinga's allegation. Foreign observers, including the EU, also say that they saw no signs of cyber-related manipulation. Still, the accusations have inflamed opposition anger and incited violence reminiscent of the 2007 election riots.