Cyber Week in Review: August 23, 2019
Twitter and Facebook curb state-led disinformation on the Hong Kong protests; North Korean APT suspected of cyberattack; EU exploring sweeping facial recognition regulation; Huawei granted reprieve but pressure continues; and state attorney generals prepare big tech anti-trust investigation.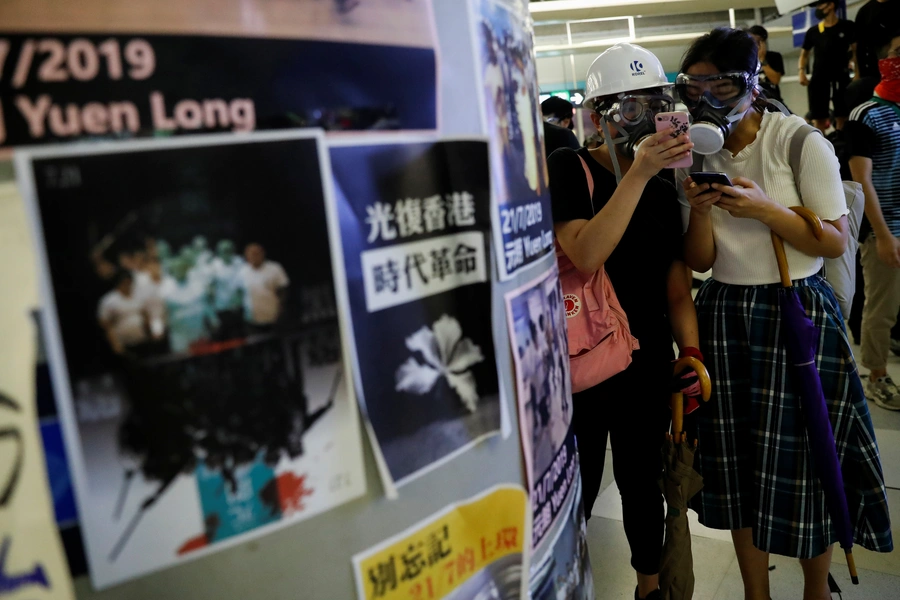 Twitter and Facebook Curb State-Led Disinformation on the Hong Kong Protests: Twitter and Facebook moved to curb state-led disinformation campaigns this week as they announced the identification and removal of hundreds of accounts "deliberately and specifically attempting to sow political discord in Hong Kong."  The platforms removed posts comparing protesters to ISIS and suggesting foreign actors were behind the demonstrations. In a separate statement, Twitter said that it will no longer allow "state-controlled media outlets" to advertise on the platform, a move the company said it has been considering for months. Despite these recent moves, the company had been providing Chinese officials support, verifying their accounts and training them how to use hashtags and amplify their messages. Chinese officials frequently use Twitter and Facebook to amplify their message abroad, even though both remain blocked in the mainland.
Unrest in Hong Kong also shook the business community, as Chinese tech company Alibaba announced it will postpone its upcoming multibillion-dollar IPO on the Hong Kong Stock Exchange.
North Korean APT Suspected of Cyberattack: Hackers from North Korea are allegedly responsible for a phishing campaign that targeted three foreign ministries and multiple research centers in the United States and Europe earlier this month, according to cybersecurity company Anomali. The company identified a web page impersonating the French Ministry for Europe and Foreign Affairs meant to trick users into entering their credentials to the malicious website, so the hackers could use the information to spy on the affected inboxes. The hackers used the same command-and-control server and the same IP address as Kimsuky, another suspected DPRK threat actor suggesting they are also a North Korean group.
EU Exploring Sweeping Facial Recognition Regulation: As part of an overhaul of how the EU regulates artificial intelligence, the European Commission is exploring ways to regulate facial recognition technologies to give EU citizens explicit rights over the use of facial recognition data. European citizens would be given the power to know when facial recognition data is used by companies to limit the indiscriminate use of that data. Any new law regulating facial recognition would bolster citizen's rights beyond those already written in the GDPR, which prohibits the collection of sensitive "biometric" data. The proliferation of facial recognition technologies in public spaces, highlighted by recent revelations of the technology being used to monitor crowds in areas such as London's King's Cross, has also prompted investigations from the UK's data protection watchdog.
Huawei Granted Reprive But Pressure Continues: The Trump administrated extended the reprieve for Huawei by another 90 days, the Commerce Department announced Monday. But while Huawei can buy products from American companies to support its existing customers for the time being, the Trump administration has continued to apply pressure on the company with the addition to the blacklist of forty-six Huawei subsidiaries, of which 11 are R&D centers that make up more than 20 percent of the company's global R&D capabilities. The release of hundreds of court documents in Vancourver shedding new light on Huawei's sanctions-defying work in Iran also spells trouble for Huawei and its CFO Meng Wenzhou, who has been held in Canada since her arrest in December.
Huawei CEO Ren Zhengfei this week said that the company is facing a "live-or-die" moment amid U.S. export controls. Despite earlier this month unveiling its own operating system, HarmonyOS, the company reaffirmed its desire to continue using Android OS and does not plan to release a HarmonyOS-enabled phone this year.
State Attorney Generals Prepare Big Tech Anti-Trust Investigation: A bipartisan group of more than a dozen state attorney generals are preparing an anti-trust investigation into big tech companies, according to the Wall Street Journal. This upcoming investigation comes as the Justice Department and the Federal Trade Commission are beginning antitrust reviews and Congress is hosting a range of hearings on the matter. While officials and representatives from both parties have indicated the need to further regulate big tech, a recent Gallup poll showed that U.S. adults are divided on the extent the government should do so, with 48 percent believing the government should increase its regulation and 40 percent believing regulation of these firms should stay the same.