Cyber Week in Review: February 17, 2023
U.S. bans six Chinese organizations following balloon incident; Beijing to support development of large AI models; Chris Inglis departs ONCD; TI announces $11 billion U.S. fab; Israeli company ran large disinformation campaigns.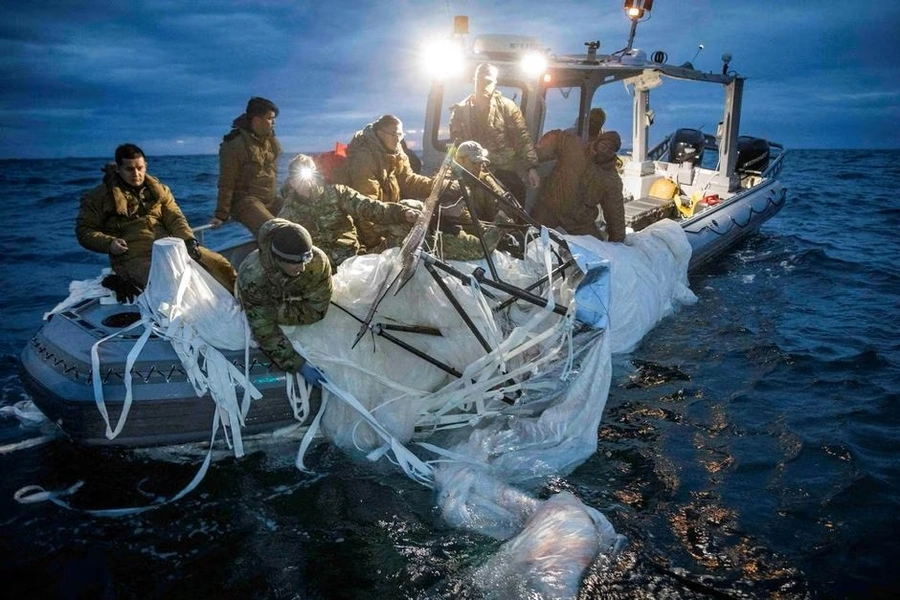 Commerce Department bans six Chinese entities following balloon debacle 
The U.S. Department of Commerce banned sales of U.S. technology to six Chinese entities following the recent incident of a Chinese spy balloon drifting into U.S. airspace. Although the Commerce Department did not allege direct responsibilities by the blacklisted entities, the Biden administration previously said it would consider taking action against companies involved in the incident. As tensions with China have escalated, the U.S. has increasingly used trade restrictions of Chinese technology on the grounds of national security. On Wednesday, China's Ministry of Foreign Affairs condemned the expansion of the U.S. entity list and vowed to "take countermeasures against relevant U.S. entities that harm China's sovereignty and security in accordance with the law." 
Beijing green lights development of large AI models 
The city government of Beijing announced on Monday that it will back development of ChatGPT-style large artificial intelligence (AI) models. The Beijing White Paper on the development of the AI Industry outlined the city's plans to support key AI enterprises and open up data sources for AI use. The report also stated that the city will invest in talent cultivation and conduct research in areas such as ethical AI governance to support Beijing's 1,048 "leading AI companies." ChatGPT's record-breaking popularity is raising awareness about rapid advances in using large language models in AI-generated content among U.S. companies, and spurred action in China. Two of the country's technology giants, Alibaba Group and Baidu, are preparing for the launches of their own rival AI models this year.  
 
United States' first national cyber director departs 
The U.S. National Cyber Director, Chris Inglis, stepped down from his role after almost two years in the position. Inglis, who was unanimously confirmed by the Senate to the position in 2021, received bipartisan praise for his work as National Cyber Director. He will be succeeded by acting director Kemba Walden, who previously served as Principal Deputy National Cyber Director and was a general counsel in Microsoft's digital crime unit, until a replacement is confirmed. Inglis' departure comes ahead of the publication of the Biden administration's national cyber strategy. The strategy, which the Office of the National Cyber Director will likely publish in the coming weeks, is expected to call for more regulation of critical infrastructure and cooperation between different parts of the U.S. government in disrupting threat actors. 
Texas Instruments announces new $11 billion semiconductor plant 
Texas Instruments (TI) is set to begin construction on a new $11 billion semiconductor plant in Utah later this year. The 300-millimeter semiconductor wafer fabrication plant will serve as an expansion of the company's existing fab in Lehi, Utah and is expected to become operational by 2026. An announcement on the company's website cited the passage of the CHIPS and Science Act as an incentive for the company's decision to expand investment in its U.S. manufacturing capacity. Several companies, including Intel, Micron, and Taiwan Semiconductor Manufacturing Company (TSMC), have said they will increase investment in U.S. fabs since the passage of the CHIPS Act in August 2022. 
 
Two Israeli companies exposed for running large disinformation campaigns 
Two Israeli companies, Percepto International and "Team Jorge", were allegedly behind disinformation campaigns. Undercover journalists from the French non-profit Forbidden Stories met with a representative of Percepto who claimed to have been involved in a campaign in cooperation with the government of Burkina Faso which aimed to discredit the International Committee of the Red Cross. "Team Jorge", another group of Israeli contractors, claimed to have run more than thirty three disinformation and hacking campaigns in countries across at least four continents, according to reporting from a number of news outlets. The company ran a program known as Advanced Media Impact Systems (AIMS), which controlled at least two thousand bot accounts on a variety of social media platforms. The firm also offered a hack for hire option and could use AIMS to boost the reach of stolen or fabricated documents on social media. The disinformation industry has boomed in recent years, however, it is rare for evidence to be made public of a company operating a network of bots at the size and sophistication of AIMS.