Cyber Week in Review: June 21, 2019
This week: Huawei anticipating a revenue hit amid continued U.S. crackdown; Facebook announced new cryptocurrency; reported U.S. cyber attacks on Russia's power grid; Apple considering shifting supply chain out of China; and India to review data storage laws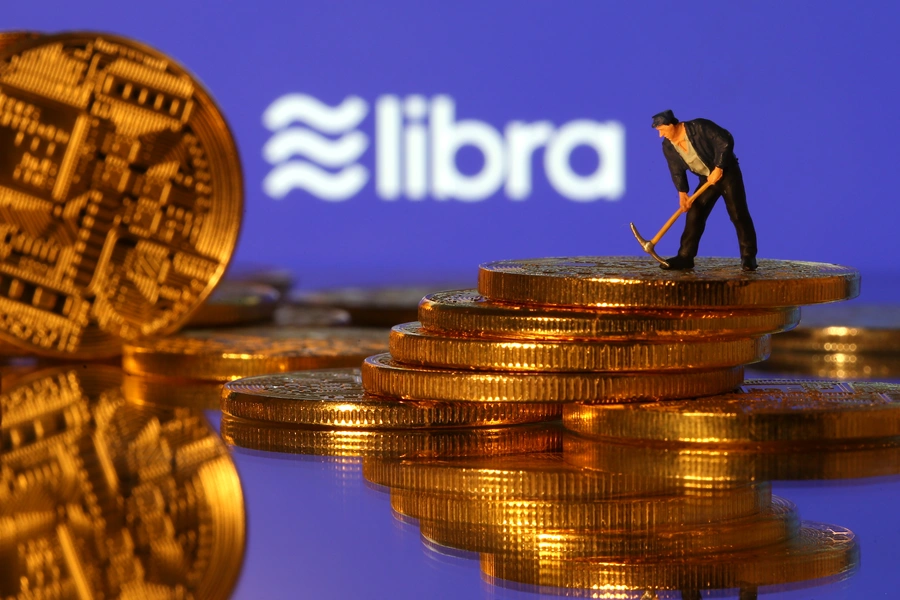 Huawei Anticipates Revenue Hit Amid Continued U.S. Crackdown: U.S. Senator Marco Rubio filed legislation to block Huawei from suing in U.S. patent courts after Huawei demanded $1 billion from Verizon in licensing fees for patented technology. The measure has been been filed as an amendment to the National Defense Authorization Act (NDAA), which has been used in previous years to take measures against Huawei and other companies deemed a threat to U.S. national security. The Chinese Ministry of Foreign Affairs has consistently opposed such provisions to previous NDAAs, most recently expressing China's dissatisfaction with the United States "impos[ing] unilateral sanctions on Chinese entities based on its domestic laws, and abus[ing] export control measures while making 'national security' a catch-all phrase." Huawei CEO Ren Zhengfei said the U.S. ban on sales to the Chinese tech giant amid the wider U.S. government crackdown on the company will cost Huawei $30 billion in revenue this year. While Ren downplayed the impact of the ban on the company's overall business, American chipmakers have reportedly lobbied the U.S. government to ease the ban. Intel and Qualcomm want to be able to continue selling parts to Huawei used in handsets and other common technologies, arguing there is little security risk
Facebook Announces Plans for New Digital Currency: Facebook unveiled plans for new global cryptocurrency Libra, set to launch in 2020. Utilizing a "secure, scalable, and reliable blockchain," Libra will be backed in multiple currencies and U.S. Treasuries, preventing drastic fluctuations in its value unlike well-known cryptocurrency Bitcoin. The currency will be governed by the Libra Association, an independent, non-profit membership organization including companies such as Mastercard, PayPal, Uber, and Spotify. Users will acquire the cryptocurrency through Facebook subsidiary Calibra upon presenting government identification, deterring black market transactions. Facebook claims that the currency's operation through a subsidiary will ensure separation between social and financial data. However, the currency faces mounting concerns regarding privacy as well as regulatory compliance.
Reports Surface of Escalated U.S. Cyberattacks on Russia's Power Grid: The New York Times reported the United States deployed potentially crippling malware inside Russia's power and energy grids last year, poising the United States to conduct cyberattacks in the case of a major conflict with Russia. The deployment of malware is part of a more offensive cyber strategy under the directives of the Trump administration. The incursions inside Russia's grid also served as a larger warning against Russian interference in the 2018 midterm elections. Although it is unclear if the United States has the ability to turn off the grid, U.S. efforts to establish a "persistent presence" inside Russian networks begs the question of whether power grids and other critical infrastructure are legitimate targets for cyberattacks. While Russian security sources said they noted and neutralized the threat, Kremlin spokesperson Dmitry Peskov said U.S. cyberattacks "show the hypothetical possibility... and all signs of cyber war and military cyber action against the Russian Federation."
Apple Could Move Supply Chains out of China: Apple is considering shifting fifteen to thirty percent of its production capacity out of China and into Southeast Asia amid concerns of overexposure. While protracted trade tensions between the United States and China initially caused Apple to consider the shift, China's rising labor costs, lower birth rate, and the company's lack of diversification also contributed, suggesting supply chain shifts would be permanent even if trade tensions are resolved. The company is actively considering relocating some of its production to Mexico, India, Vietnam, Indonesia, and Malaysia. However, China will likely remain Apple's main manufacturing hub for the foreseeable future, as replicating its manufacturing network elsewhere could take two to three years.
India Will Review Data Storage Policy: The Reserve Bank of India (RBI) will examine concerns surrounding its decision last year to require foreign payment firms to store payment data in India. The rule has faced strong pushback from companies from companies such as Mastercard, Visa, and American Express that say that storing data locally, rather than on their global serves, will raise costs, force them to change their business models, and interfere with planned investments. While RBI has suggested it will reconsider data localization rules for foreign payment providers, a separate draft e-commerce rule requires local storage and data processing for e-commerce platforms, social media, search engines, and other technology companies. U.S. Secretary of State Mike Pompeo vowed to push for free flow of data and privacy protection during his upcoming visit to India, even floating a ban on H1-B visas for skilled workers from countries with data localization policies. Similarly, Japan is slated to make "data free flow with trust" a major issue at the Osaka G20 meeting at the end of this month.