Cyber Week in Review: June 5, 2020
U.S. semiconductor industry to lobby for billions in federal funding; the Cyberspace Solarium Commission adds COVID-19 annex to cyber recommendations; Social media platforms see increase in misinformation and disinformation during George Floyd protests; Chinese and Iranian hackers targeting campaign staffers' personal emails; and Facebook to label state media outlets.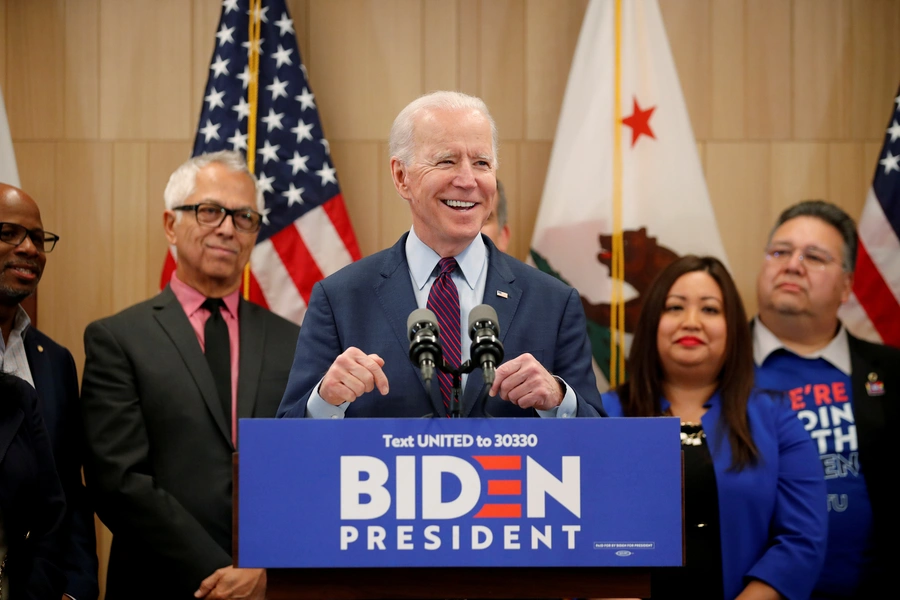 U.S. Semiconductor Industry to Lobby for Billions in Federal Funding
The Semiconductor Industry Association (SIA) is preparing to lobby for $37 billion in federal funding, including subsidies for a new chip factory, aid for states to attract semiconductor manufacturers, and research funding. The SIA is likely to find support for some of its proposals as lawmakers have been looking for ways to increase federal funding for U.S. technology. Last week, Senators Chuck Schumer (D-NY) and Todd Young (R-IN) proposed the Endless Frontier Act [PDF], which calls for boosting federal spending in domestic technology by $110 billion. The recent push occurs as the United States grapples with the challenge of returning supply chains for critical technology to within U.S. borders and technological competition with China. However, some experts have voiced concern about the proposed subsidies for the U.S. semiconductor industry. Nicholas Lardy, a China specialist at the Peterson Institute for International Economics, pointed out that despite spending billions subsidizing its domestic chip industry, Beijing still cannot compete against the United States in advanced semiconductor technology.
The Cyber Solarium Commission Adds COVID-19 Annex to Cyber Recommendations
The Cyberspace Solarium Commission (CSC), which released its original report on March 11, published a "pandemic annex" on Tuesday highlighting cybersecurity lessons learned from COVID-19. The first white paper by the commission, the annex notes how the pandemic has presented a unique cybersecurity challenge for the United States and informs how federal agencies should prepare for a future major cyber disruption. The white paper builds on several of the original report's recommendations, reiterating the need for a national cyber director, calling on Congress to include digitization grants as part of COVID-19 stimulus, and making preparations to minimize disruption of the economy in the event of a major cyberattack. Additionally, the annex adds four new recommendations to the CSC report. These include urging congress to pass an Internet of Things (IoT) security law, increasing support to nonprofits that assist law enforcement efforts to combat cybercrime and support victims, establishing a social media data and threat analysis center, and increasing nongovernmental capacity to identify and counter foreign disinformation and influence campaigns.
Social Media Platforms See Increase in Misinformation and Disinformation During George Floyd Protests
Facebook, YouTube, Twitter, and other social media platforms have seen massive increases in posts spreading misinformation and disinformation during protests in U.S. cities following the death of George Floyd on May 25. Media insights company Zignal Labs stated that posts blaming Antifa for the unrest were the most prevalent, with 575,800 of the 873,000 posts containing incorrect information about the protests mentioning the far-left group. Kathleen Carley, a computer science professor at Carnegie Mellon University, said that a study of tweets around the protests found that bots of unknown origin were largely responsible for using the Antifa hashtag. According to Carley, this behavior by the bots has manipulated online discourse and sown confusion, thereby distracting from the underlying causes of the protests. In response, YouTube, Facebook, and Twitter have publicly stated that they are taking steps to control the spread of misinformation and disinformation on their platforms.
Chinese and Iranian Hackers Targeting Campaign Staffers' Personal Emails
On Thursday, Google announced that it had uncovered evidence of Chinese and Iranian hackers targeting the personal emails of campaign staffers working for former Vice President Joe Biden and President Donald Trump. The attackers appear to be using conventional phishing emails, similar to those used in the 2016 leak of John Podesta's emails when he was Hilary Clinton's campaign chairman. Thus far, there is no evidence that they have been successful in compromising either campaign. However, the attacks further underscore the threat posed by state-sponsored cyber actors to the U.S. presidential election in November and indicate that multiple countries will likely try to undermine it. In response, Google briefed Biden's campaign on Thursday to emphasize the threat posed by state-backed cyber actors to the U.S. presidential campaign.
Facebook to Label State Media Outlets
On Thursday, Facebook revealed that it will start labeling state-controlled media organizations as "state media" on its platform. Among the roughly two hundred pages that will be labeled at the outset include China's Xinhua News, Russia's Sputnik, and Iran's Press TV. These outlets will also be banned from buying U.S.-targeted advertisements on the social media platform. Facebook will not label any U.S.-based news organization such as VOA, as it determined that even U.S. government-run outlets have editorial independence, according to Nathaniel Gleicher, Facebook's head of cybersecurity policy. The measure comes months before the U.S. presidential election in November and reflects an effort by Facebook to prevent state actors from using its platform to interfere in the democratic process. Despite Facebook being banned in China since 2009, Chinese foreign ministry spokesman Geng Shuang criticized the move for "selectively creating obstacles for media agencies."