Cyber Week in Review: May 7, 2021
UK watchdog opposes ban on police use of facial recognition; India excludes Huawei and ZTE from 5G trials; Belgian government suffers distributed denial of service attack; Facebook oversight committee reaffirms Trump ban; and U.S. broadband industry funded secret campaign to influence net neutrality rules.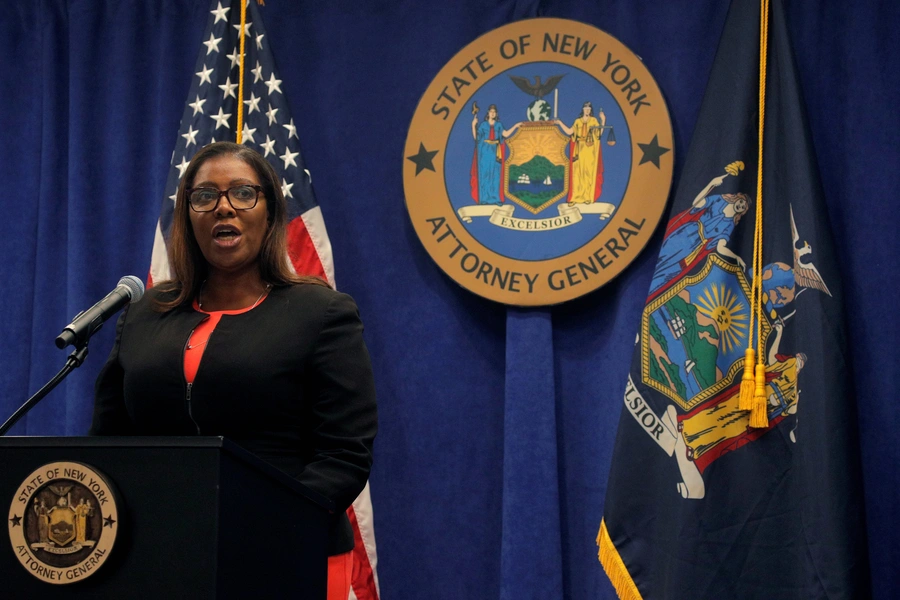 UK Watchdog Opposes Ban on Police Use of Facial Recognition
Newly appointed UK biometrics and surveillance camera Commissioner Fraser Sampson told the Financial Times on Monday that police should not be banned from using facial recognition technology. According to Sampson, the growing reliance criminals have on new and sophisticated technologies will leave police with "no alternative but to use facial recognition along with any other technology that is reasonably available to them." He also believes that artificial intelligence will be an "increasingly necessary component of policing" due to its data aggregation and analysis capabilities. Moreover, Sampson believes that blanket bans, such as the one proposed by the EU Commission two weeks ago, "may well be premature." The commissioner's comments directly contradict those of his predecessor, Paul Wiles, who believes that police use of biometrics represents "significant intrusion" into individual privacy and that the UK parliament should regulate new technologies. Sampson's statement also comes roughly eight months after a UK court found that the South Wales police use of facial recognition technology breached privacy and human rights protections.
India Excludes Huawei and ZTE from 5G Trials
On Tuesday, the Indian government released a list of approved telecoms equipment providers for the country's 5G trials. Among the companies that have been approved are Ericsson, Nokia, and Samsung. Notably missing are Chinese companies Huawei and ZTE, who, although not officially banned from providing 5G equipment to domestic carriers, are expected to be blacklisted under India's new procurement rules set to be released in June. The participating mobile carriers, which include Reliance Industries, Bharti Airtel, and Vodafone Idea, will collaborate with government-run Mahanagar Telephone Nigam Limited to conduct six-month 5G trials in urban, semi-urban, and rural areas. Indian government authorities have said that they are unlikely to allow Chinese companies to supply telecoms equipment for India's 5G rollout due to security concerns and a desire to mitigate competition for domestic providers. 
Belgian Government Suffers Distributed Denial of Service Attack
Most of the Belgian government's public-facing websites, internal systems, and other IT networks were shut down by a massive distributed denial of service (DDoS) attack on Tuesday. According to Recorded Future, the attack disrupted Belnet, a government-funded internet service provider, affecting over 200 entities, including the Belgian parliament, Belgium's official tax filing service and COVID-19 sign-up portal, and distance learning platforms at several domestic universities. The situation was "under control" by Thursday, according to Belnet. Although the DDoS attack has not yet been attributed to any particular country or threat actor, many have noted that the attack took place during a parliamentary committee meeting that planned to discuss labeling China's human rights abuses in Xinjiang as genocide. The meeting had to be cancelled.
Facebook Oversight Committee Reaffirms Trump Ban
On Wednesday, Facebook's Oversight Board, comprised of company-selected lawyers, journalists, and activists, reaffirmed the company's decision to ban former President Donald J. Trump following the January 6 Capitol riot. According to the board, the former president "created an environment where a serious risk of violence was possible" and the company's actions in response to the insurrection were "justified." However, the board also found that an indefinite suspension, which is not clearly defined in Facebook's penalty policy, was "not appropriate" and that a more standard punishment should be implemented, such as a timed suspension or permanent ban. "In applying a vague, standardless penalty and then referring this case to the Board to resolve, Facebook seeks to avoid its responsibilities," the board said in its assessment. "The Board declines Facebook's request and insists that Facebook apply and justify a defined penalty." Facebook has six months to reach a final decision. The board's assessment underscores the discretion social media sites hold over online speech, a power that has drawn criticism from both Democrats and Republicans. It also highlights the limited power oversight boards hold, with advocacy groups asserting that such bodies only divert responsibility away from corporations.
U.S. Broadband Industry Funded Secret Campaign to Influence Net Neutrality Rules
On Thursday, the office of the New York attorney general revealed that Broadband for America, a non-profit funded by the U.S. broadband industry, spearheaded a campaign that submitted millions of fake public comments to the Federal Communications Commission (FCC) to influence the agency's repeal of net neutrality rules in 2017. The investigation revealed that marketing firms Fluent inc., Opt-intelligence Inc., and React2Media Inc. were the main perpetrators behind the scheme and spent $4.2 million to fund the submission of 8.5 million fake comments. According to the attorney general's office, the goal of the operation was "to create the false impression of popular support" against net neutrality. The investigation also revealed that Fluent, Opt-intelligence, and React2Media worked on 100 other, unrelated operations that sought to "influence regulatory agencies and public officials" for various rulemaking proceedings, resulting in 1 million fake comments and 3.5 million fake digital signatures. The three firms have agreed to adopt reforms and pay more than $4.4 million in fraud charges. "[Americans'] voices are being drowned out by masses of fake comments and messages being submitted to the government to sway decision-making," said Attorney General Letitia James. "My office will continue to shine a spotlight on abuses and disinformation and ensure those who break the law are held accountable."