Cyber Week in Review: November 8, 2019
Twitter suspends terrorist group accounts, backtracking from former exceptions; Russia strives for sovereign internet with uncertain future; The United States and Taiwan hold first joint cyberwar exercise; Dutch chipmaking supplier delays shipment to Chinese semiconductor manufacturer; and India's space agency is the latest victim of suspected North Korean cyberattack.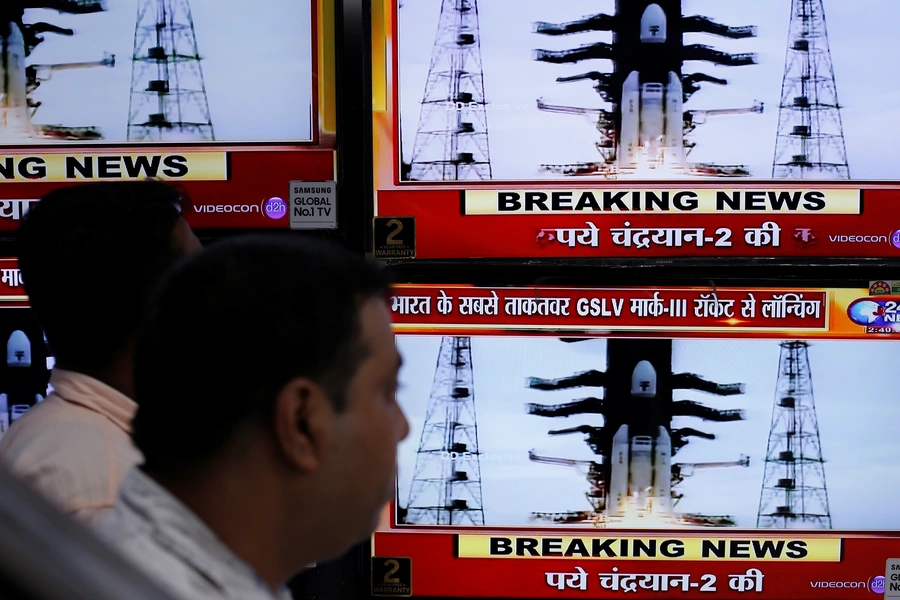 Twitter Suspends Terrorist Group Accounts, Backtracking From Former Exceptions
Twitter has suspended accounts linked to Hezbollah and Hamas, which have both been designated by the State Department as terrorist organizations, after receiving criticism from U.S. lawmakers for allowing them to remain active on the platform. In a letter addressed to the CEOs of Twitter, Facebook, and YouTube, U.S. lawmakers demanded that these companies provide the number of accounts associated with foreign terrorist organizations and a timeline for their removal. Prior to the decision to remove these accounts, Twitter had told a bipartisan group of U.S. lawmakers that it considers the military and political arms of the two groups distinct and makes "exceptions" in its policies on terrorist and extremist content for groups that have been elected to public office, as Hezbollah and Hamas have in Lebanon and Palestine, respectively. The push against Twitter comes amid a larger political backlash against companies over how they handle extremist content.
Russia Strives for "Sovereign Internet" With Uncertain Future
Russia's "sovereign internet" law, which would allow the government to cut off the country's internet from the rest of the world, has gone into effect. The law requires internet service providers to install software that conducts deep packet inspection to be able to track, filter, and reroute internet traffic, which brings Russia closer to how China's Great Firewal operates. The Russian government has justified the law as a national security measure to defend against cyberattacks by foreign adversaries. However, thousands of Russians and human right advocates protested the measure earlier this year, criticizing it for undermining freedom of expression and user privacy. Moreover, some experts believe that it would be impossible for Russia to completely close off its internet due to its high level of interconnectivity with the rest of the world.
The United States and Taiwan Hold First Joint Cyberwar Exercise
Taiwan is cohosting a week-long cyberwar simulation with the American Institute in Taiwan (AIT), running exercises that mimic attempts to hack into government and financial institutions' websites. According to AIT, the de-facto U.S. embassy in Taiwan, the exercise focuses on threats posed by "North Korea and other actors," though Taiwan has identified mainland China as its main source of cyberattacks. This is the first year that Taiwan has held the Cyber Offensive and Defensive Exercises (Code) with foreign teams since they started in 2013. The Code drills are based on the Cyber Storm exercises, the most extensive cybersecurity exercise sponsored by the U.S. government. Cyber Storm has regularly included twelve international partners since it was first held in 2006, but had not extended an invitation to Taiwan to participate, despite its requests. The announcement that the United States is participating in Taiwan's cyber drills this year reflects deepening U.S.-Taiwanese security cooperation and dovetails with efforts underway between the United States and Japan to strengthen cybersecurity cooperation.
Dutch Chipmaking Supplier Delays Shipment to Chinese Semiconductor Manufacturer
The Dutch company ASML, Europe's largest manufacturer of specialized chipmaking machines, has delayed a shipment of its extreme ultraviolet lithography chip tool (EUV), which is needed to produce the latest and most powerful chips, to Semiconductor Manufacturing International Corp., China's largest chipmaker. ASML decided to delay the shipment in order to apply for proper export permits, and, some believe, to avoid upsetting the United States, which has been heavily scrutinizing companies that serve as important points in Chinese technology supply chains. As the world's sole supplier of EUV equipment, ASML's delay is a setback for China's goal to break its dependence on U.S.-made computer chips. Though eventual shipment has not been ruled out, the decision to delay seems to be a shift from ASML's prior commitment to continuing to do business with Chinese clients, despite U.S. blacklisting of Chinese companies on national security grounds.
India's Space Agency Is the Latest Victim of Suspected North Korean Cyberattack
A week after India confirmed a cyberattack on the Kudankulam nuclear plant, it has been revealed that the Indian Space Research Organization (ISRO) was alerted to a cyberattack in the middle of its failed Chandrayaan-2 moon mission in September. Though the ISRO stated that neither its core systems, which are "100 percent isolated from the internet," nor the mission itself had been compromised, the agency's assurance echoes a similar denial by the Nuclear Power Corporation of India before it later admitted that malware had entered one of its networks. At least five government agencies in India have been hit by cyberattacks in recent months, which cybersecurity experts suspect were the work of a North Korean threat group targeting infrastructure to disrupt operations, steal intellectual property, or sell information to other countries. However, some experts warn that it is possible the cyberattacks could be the work of an actor imitating North Korean hacking techniques.