Cyber Week in Review: October 4, 2019
Lawmakers propose $1 billion to replace Huawei equipment in rural networks; Singapore launches ASEAN cybersecurity research center; governments hold social media platforms accountable for content; DOJ renews fight for access to encrypted messages; and backlash in India over proposed facial recognition plan.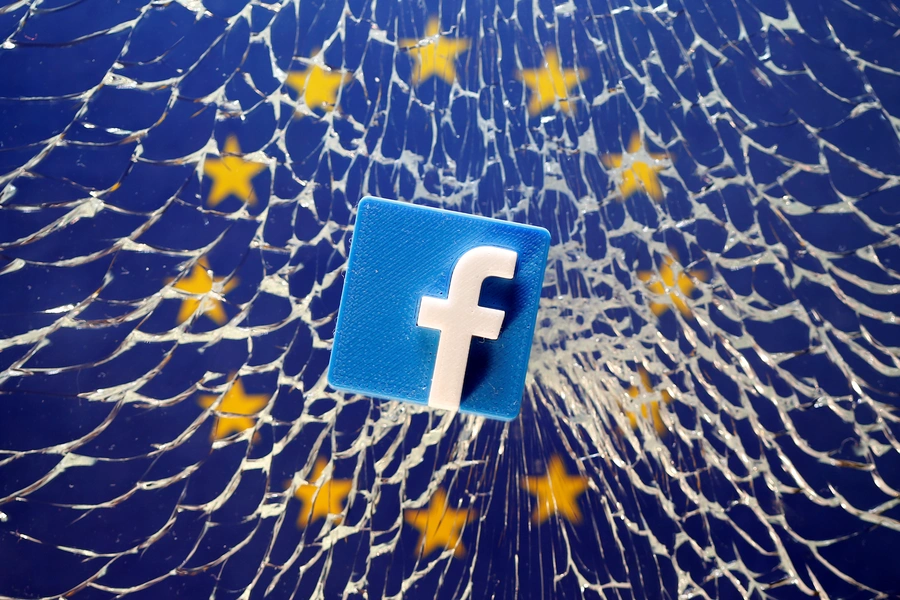 Lawmakers Propose $1 Billion to Replace Huawei Equipment in Rural Networks
A bipartisan group of U.S. lawmakers have proposed to allocate $1 billion to help small and rural providers rip and replace foreign telecommunications equipment manufactured by companies identified as national security threats. The Secure and Trusted Communications Networks Acts would explicitly prohibit equipment produced by Huawei and ZTE and would allow the FCC to maintain a blacklist of foreign manufacturers and service providers. While there is widespread consensus in Washington that the presence of Chinese-made telecommunications infrastructure constitutes a security threat due to the risk of "backdoors" to the Chinese government, Huawei and ZTE equipment is used in many small and rural communities throughout the United States. Large providers like Verizon or AT&T often don't provide coverage in rural areas, and small providers can't afford equipment from Huawei competitors like Ericcson, which can be four times as expensive. 
Singapore Launches ASEAN Cybersecurity Research Center
Singapore has launched a new center for ASEAN member states to jointly conduct cybersecurity research, share knowledge, and train for responses to cyber attacks. The ASEAN-Singapore Cybersecurity Centre of Excellence will devote $30 million over five years to policy and technical programs, including open-source information sharing and national training for Computer Emergency Response Teams. During his announcement of the center, S. Iswaran, Singapore Minister for Communications and Information, stressed ASEAN's commitment to the voluntary norms recommended by the UN Group of Governmental Experts and highlighted plans to collaborate with other international partners, including the Five Eyes in the future.
Governments Hold Social Media Platforms Accountable for Content
The European Court of Justice ruled this week that national courts in the European Union (EU) could force Facebook to remove defamatory or "illegal" content from its platform, both in the EU and beyond its borders. The ruling places greater responsibility on private companies to police hate speech and disinformation on their platforms and extends the EU's powers outside of Europe. The ruling appears to run counter to last week's decision about Google and the right to be forgotten, and Facebook CEO Mark Zuckerberg has already announced his intent to challenge the ECJ ruling.
A similar Singapore law to combat fake news went into effect this week that will require platforms to remove content that the government considers to be false. Individuals found guilty of spreading false information damaging to the public interest could go to jail for up to 10 years, and the platforms that hosted the content would also be held responsible, potentially incurring fines up to one million Singaporean dollars. Free speech advocates have voiced concern that the law will be used as a tool of censorship, especially ahead of national elections in the coming months.
DOJ Renews Fight for Access to Encrypted Messages
Facebook faces continued government scrutiny in the United States, with U.S. Attorney General William Barr renewing the fight for greater government access to Facebook-owned WhatsApp's end-to-end encryption. Mr. Barr, joined by his British and Australian counterparts, wrote in a letter to Mr. Zuckerberg saying "companies should not deliberately design their systems to preclude any form of access to content even for preventing or investigating the most serious crimes." In response to the letter, a Facebook spokesman underscored the company's commitment to users' right to privacy online. Mr. Barr and British home secretary Priti Patel also signed a cross-border data access agreement this week allowing U.S. and British law enforcement agencies to demand electronic data regarding serious crime, including terrorism, child sexual abuse, and cybercrime, directly from tech companies based in the other country.
Backlash in India Over Proposed Facial Recognition Plan
Privacy advocates have rallied against plans in India to install facial recognition systems across the country that would allow police to try to match the images of people captured by CCTV cameras against a national criminal blacklist. India's National Crime Records Bureau said the system could "play a very vital role in improving outcomes in the area of criminal identification and verification by facilitating easy recording, analysis, retrieval and sharing of Information between different organisations." Privacy advocates, however, fear the facial recognition system could turn into a mass-surveillance tool like those in China if left unregulated and opaque. While the Indian Supreme Court has affirmed Indians' fundamental right to privacy, Parliament has not yet introduced a draft personal data protection bill.