Cyber Week in Review: September 27, 2019
ECJ rules GDPR "right to be forgotten" does not extend beyond EU; Chinese companies innovate without U.S. components; debate over cyber norms plays out at UN General Assembly; leaked documents implicate TikTok in Chinese censorship; and government-sponsored disinformation increases.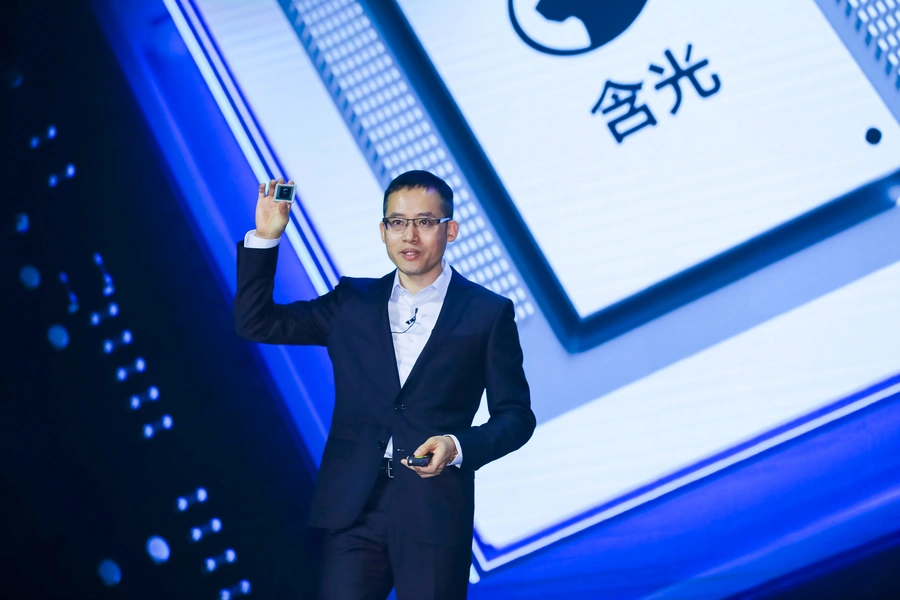 ECJ Rules GDPR "Right to be Forgotten" Does Not Extend Beyond EU
The European Court of Justice has limited the reach of GDPR's "right to be forgotten" clause, ruling the clause that allows EU citizens to request that data or content about them be deleted does not extend beyond EU borders. Critics of the clause were concerned that if applied globally, the "right to be forgotten" could be used by more restrictive governments to limit access to information and enforce censorship beyond their borders. The ruling constitutes a major victory for Google, which was a claimant in the case, affirming that the right to be forgotten must be balanced against other fundamental rights, such as the freedom of information.
Chinese Companies Innovate Without U.S. Components
Amid ongoing trade tensions with Washington, Beijing is apparently beginning to see results in its efforts to achieve self-sufficiency in technologies it has relied on U.S. manufacturers for. This week Alibaba unveiled its first chip to power AI processes, dubbed the Hanguang 800, which will be used to advance cloud computing in the company's e-commerce search algorithms. Alibaba's foray into the chip industry highlights how non-traditional chipmakers, including Baidu and Tencent, are racing to build their own hardware in-house. Likewise, Chinese telecommunications company Huawei­—now the world's largest telecoms equipment supplier—announced it has begun building 5G base stations without U.S. components, with annual production production of U.S. component-free 5G base stations expected to grow 150 percent to 1.5 million units next year.
Debate Over Cyber Norms Plays Out at UN General Assembly
The United Nations General Assembly began on Monday with the United States and twenty-six other nations issuing a joint statement that called for advancing responsible state behavior in cyberspace. The nations denounced state and non-state actors targeting critical infrastructure, stealing intellectual property, and interfering with elections. The statement, while largely echoing the norms established through a series of meetings by the Group of Governmental Experts (GGE) at the UN over the past few years, highlighted the increasing divide between countries calling for a free and open internet, and those calling for 'cyber sovereignty.' This debate is expected to further play out within the newly-established open-ended working group of the General Assembly, an alternative forum on cyber norms kickstarted by Russia.
Leaked Documents Implicate TikTok in Chinese Censorship
Recently leaked documents revealed how the growing Chinese social media app TikTok has moderated content on its platform to advance Chinese foreign policy aims. The documents show that Tik Tok instructed moderators to censor videos that mention the Hong Kong protests, Tiananmen Square, Tibetan independence, or the banned religious group Falun Gong, either limiting their distribution or deleting them entirely. The content moderation guidelines are written in deliberately ambiguous terms, such as "hate speech and religion," "highly controversial topics," and "criticism/attack towards policies," similar to the language used in Chinese government censorship policies. In response to the reports, TikTok-owner Bytedance has said that the leaked documents predate the start of the Hong Kong protests—videos  of which are notably absent from the platform—and that the company has since employed a more "localized" approach to moderation.
Government-Sponsored Disinformation Grows
A report released Thursday by the University of Oxford reveals that despite increased efforts by platforms such as Facebook, Twitter, and YouTube to curb the spread of fake content online, more than seventy governments have spread malignant and politically-motivated disinformation in the last two years. The report noted that use of bots, fake accounts, and "trolls" has grown across social networks, and that "cyber troops" have learned from Russia's interference in the last U.S. presidential election, becoming more difficult to police.While disinformation campaigns were most often domestically-focused, at least seven governments, including China, India, Iran, Pakistan, Russia, Saudi Arabia, and Venezuela, interfered with content on matters beyond their borders. The report also calls attention to the role of algorithms, rather than advertising, catalyzing the spread of disinformation.