Cyber Week in Review: September 3, 2020
India bans more Chinese apps; Beijing complicates potential TikTok sale; Hackers target Trump websites; Norwegian parliament suffers cyberattack; and Facebook steps up efforts against election interference.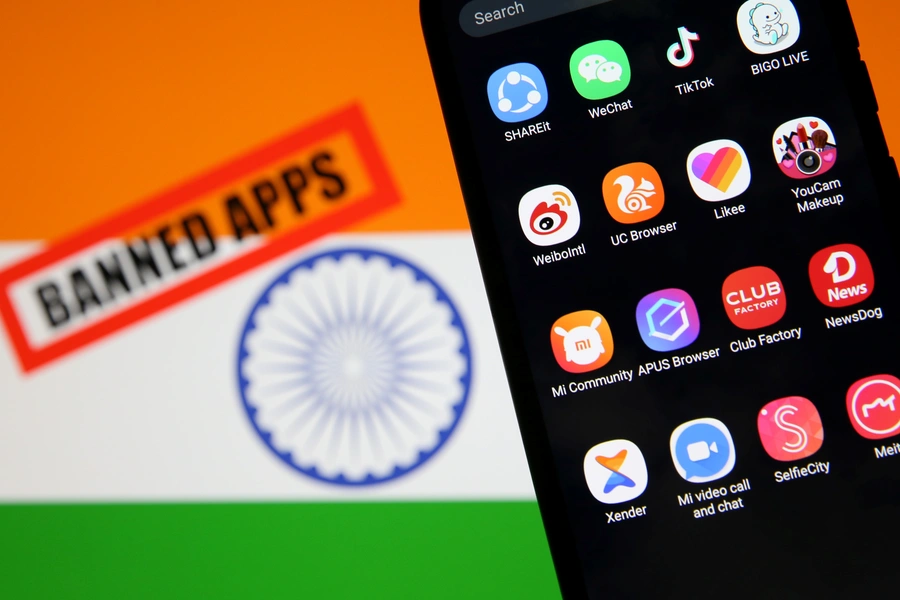 Editor's note: There will be no Week in Review next week in observance of Labor Day. It will return on September 18.
India Bans More Chinese Apps
On Wednesday, India banned 118 additional Chinese apps, bringing the total number of Chinese apps banned by India this summer to 177. According to a press release from India's Ministry of Electronics and Information Technology, the apps were "stealing and surreptitiously transmitting users' data in an unauthorized manner to servers which have locations outside India" and posing a threat to India's sovereignty and security. The ban is a particularly harsh blow against Tencent, whose game PUBG has been installed around 175 million times in India, comprising 24 percent of the total globally. The announcement follows days of renewed violence over disputed territory along the China-India border and the failure of multiple rounds of talks to de-escalate tensions between the two countries' militaries.
Beijing Complicates Potential TikTok Sale
Last Friday evening, the Chinese government added several artificial intelligence technologies to its export control list in a move that threatens the future of TikTok in the United States. According to the revised catalogue, "personalized information push service technology based on data analysis" and "artificial intelligence interactive interface technology" will be classified as dual-use technologies, implying that Chinese government approval could be necessary to export them. If this is the case, TikTok parent company ByteDance could be forced to enter extended discussions with the Chinese government about what parts of the company are covered by the rules before they can strike a deal with potential foreign buyers. This could make it impossible for the company to sign a deal before the Trump administration's September 15 deadline, or force ByteDance to sell TikTok without its content-suggestion algorithms, which are viewed by potential buyers as the app's "secret sauce."
Hackers Target Trump Websites
According to internal emails from employees of cybersecurity firm Cloudflare, hackers appear to be using distributed denial-of-service attacks to probe websites belonging to President Trump, including campaign and business websites, ahead of the U.S. election. "As we get closer to the election, attacks are increasing in both numbers (and) sophistication and succeeding in disrupting access to the targeted websites for short periods of time," the emails said. This behavior suggests that the attackers are trying to determine what would be needed to take these websites fully offline. Cloudflare did not comment on, nor was Reuters able to determine the suspected identity of the hackers. The company is providing cybersecurity services to both the Biden and Trump campaigns.
Norwegian Parliament Suffers Cyberattack
On Tuesday, the Norwegian parliament (Stortinget) reported that it fell victim to a cyberattack targeting its internal email system. "This has been a significant attack," said Stortinget director Marianne Andreassen, noting that hackers breached the email accounts of elected representatives and employees, from which they stole unspecified data. Among the victims were several members of Norway's opposition Labour Party and the Centre Party, according to Norwegian news service NRK. Following the attack, Stortinget's IT staff shut down its email service to prevent further incursions and the Norwegian National Security Authority, Norway's intelligence agency, launched an investigation. According to Andreassen, it is unclear who is behind the attack or what data had been extracted.
Facebook Steps Up Efforts Against Election Interference
On Thursday, Facebook announced that it was taking new steps to limit chaos around the upcoming U.S. election: It will not accept any new political ads in the week before the election, remove posts that try to use the COVID-19 pandemic to discourage voting, attach an informational label to content seeking to delegitimize the outcome of the election, and flag posts from candidates that try to declare victory before the final results are in.
In addition to these new policies, this week Facebook, after a tip from the FBI, removed a network of fake accounts used by Russia's Internet Research Agency (IRA) to promote a fake news website spreading disinformation to disenfranchise left-leaning U.S. voters. The campaign is the first public evidence that the IRA is trying to repeat its efforts from 2016 and push voters from the Democratic party towards President Trump, according to the New York Times. In another first, the website was unique in its hiring of real Americans to write content. Facebook's efforts reflect that the company is taking its role in the upcoming election much more seriously than in 2016, with CEO Mark Zuckerberg posting, "This election is not going to be business as usual. We all have a responsibility to protect our democracy. That means helping people register and vote, clearing up confusion about how this election will work, and taking steps to reduce the chances of violence and unrest." Nonetheless, some worry that the company is not doing enough. Regarding Facebook's policy to prohibit new political ads in the week before the election, Media Matters President Angelo Caruso said, "Facebook's new ad policy announcement is designed to fool the media and the public into thinking the company is taking disinformation seriously," adding that "this new policy is pointless — and may even do more harm than good."