Development Turns Competitive With Mixed Results
A vast gulf remains between development financing and development goals. International competition could help bridge that gap, but has produced mixed results to date.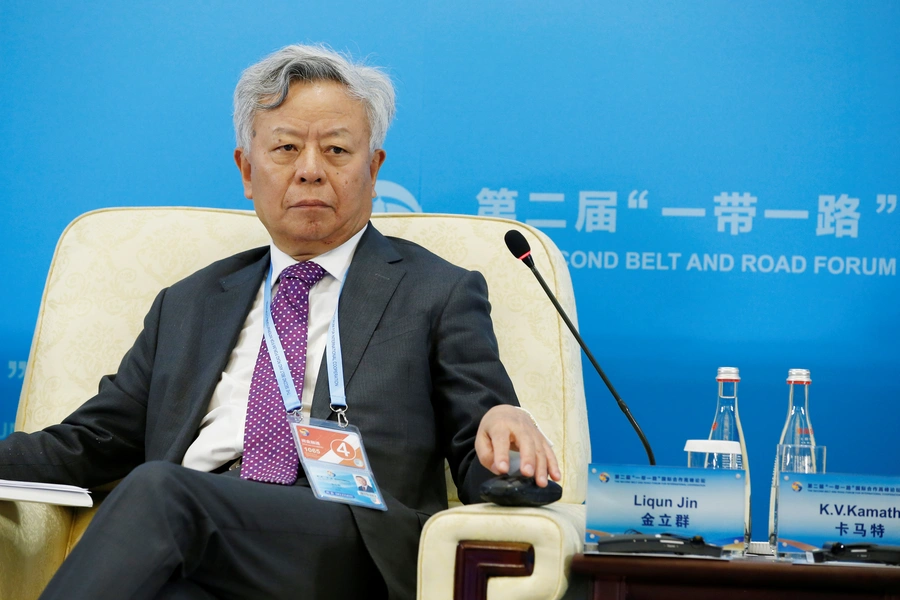 The following is a guest post by Betzalel Newman, intern for international institutions and global governance at the Council on Foreign Relations.
The annual UN High-level Political Forum on Sustainable Development, the main UN platform for monitoring implementation of the Sustainable Development Goals (SDGs), concluded last week. This year's meeting emphasized the centrality of inclusion, empowerment, and equality in advancing sustainable development. It also highlighted that four years after the 2030 agenda's adoption, the world is still not on track to meet the SDGs. Unfortunately, advancing development remains low on the global agenda.
Global think tank leaders ranked advancing development as the second lowest priority out of ten global challenges in the 2018–2019 Council of Councils (CoC) Report Card on International Cooperation. "Limited resources, declining multilateral consensus on next steps, and geopolitical distractions are drawing away from a focused management" of development, writes Ong Keng Yong, executive deputy chairman of the S. Rajaratnam School of International Studies (Singapore).
Survey respondents were troubled by reduced bilateral aid, Chinese debt-trap diplomacy, and lack of both public and private funding for the SDGs, but were optimistic about recent progress on poverty reduction and more involvement from the Global South and emerging financial institutions. Many think tank leaders were concerned with the growing trend of donor countries providing aid with ulterior motivations, such as the United States and European Union redirecting aid to migrants' countries of origin and China's Belt and Road Initiative encompassing potential expansion of military reach and geopolitical influence.
These efforts, however, regardless of their purpose, can be useful in supplementing those of Western-created international financial institutions that have often received criticism due to a perceived lack of legitimacy and credibility, as well as the conditionality that they have sometimes attached to loans. As Carlos Ivan Simonsen Leal, president of the Getulio Vargas Foundation (Brazil), notes, "Development organizations are often more accountable to constituencies in developed nations than to beneficiaries in poverty-stricken countries." These conditions incentivize the creation and expansion of new institutions such as the BRICS New Development Bank and the Asian Infrastructure Investment Bank, ushering in development competition of mixed character and results.
Not Enough Development Aid in 2018
The Report Card awarded international efforts to advance development a C+ in 2018, the same grade as the previous edition. World Bank commitments rose from $59 billion in 2017 to $64 billion in 2018, and the Asian Infrastructure Investment Bank chipped in $7.5 billion for thirteen different projects. Disappointingly, foreign aid from the Organization for Economic Cooperation and Development's Development Assistance Committee (DAC) fell by 2.7 percent. The year concluded with a report highlighting funding shortfalls, estimating that the world needs to increase spending on development by $2.5 trillion annually to meet the SDGs.
Conflict and instability have posed acute development challenges in countries such as Syria, Venezuela, and Yemen, where humanitarian responses have been insufficient to address the needs of the displaced and impoverished. Climate change has also contributed to droughts and natural disasters, necessitating additional development aid. However, as Memduh Karakullukcu of the Global Relations Forum (Turkey) notes, "it is difficult to assess development as an isolated governance domain because it structurally depends on other vectors of governance."
Prospects for Development in 2019
According to the latest UN data, development aid in 2019 has totaled $7.36 billion to date, a $2 billion decrease year-over-year and nearly $19 billion short of UN targets. Syria, Yemen, and the Democratic Republic of the Congo face the greatest funding deficits, as those three countries require nearly $15 billion in combined funding in 2019 according to the UN Office for the Coordination of Humanitarian Affairs.
Efforts to address poverty and hunger remain under-funded as well. The UN Development Program estimates that 1.3 billion people in 101 countries are still in poverty, and Richard Haass, president of the Council on Foreign Relations, notes that "the rate of decline of global extreme poverty has slowed." Even more concerning, a recent UN Food and Agriculture Organization report found that global hunger has been steadily increasing since 2015, after decades of decline.
One region that appears to be on the upswing in 2019 is sub-Saharan Africa. The population of the region is expected to double by 2050, and migration could result in rapid job growth and digitization of the economy. Strategic competition with China is also incentivizing the United States and European Union to increase investment in the region, potentially spurring development and poverty reduction.
Looking further ahead, however, the picture becomes bleaker. "The [sustainable development] goals will not be universally achieved given the weak global response to climate change," warns Elizabeth Sidiropoulos, chief executive of the South African Institute of International Affairs. As people in low-income countries are increasingly exposed to extreme heat, natural disasters, disease, and drought, further progress on poverty reduction and economic growth may prove elusive. A report last month from Philip Alston, the UN Special Rapporteur on extreme poverty and human rights, foretold of a "climate apartheid" because "while people in poverty are responsible for just a fraction of global emissions, they will bear the brunt of climate change, and have the least capacity to protect themselves."
Not everyone is pessimistic about climate change and its implications for development, however. Chairman Sunjov Joshi and President Samir Saran of the Observer Research Foundation (India), suggest that the "global development and climate change agendas continue to possess the highest chance of achieving a breakthrough, largely due to the efforts of countries such as China and India in rapidly scaling renewable technologies." The two most populous countries in the world are among the leaders in wind, bio, and solar, power generation capacity, and they are among the greatest beneficiaries of declines in poverty since 1990.
Recommendations
A plurality of global think tank leaders recommended creating new and improving existing finance and technology transfer mechanisms as means of advancing development. In conjunction with opening markets, Sidiropoulos suggested global leaders should also seek "progress in curbing illicit financial flows through trade misinvoicing."
Another common recommendation was integrating China more deeply into the development community. For example, Yasushi Kudo, president of the Genron NPO (Japan), writes that "the next step should be to seek China's participation in the Paris Club," a group of major creditor countries that resolves debtor country payment issues.
Other think tank leaders emphasized the importance of the SDGs as targets for development. Riccardo Alcaro, research coordinator for the Institute of International Affairs (Italy), called on "international institutions, governments, and the private sector [to] continue to promote the Sustainable Development Goals."
Though its achievement may seem increasingly out of reach, the 2030 agenda remains an important tool in the pursuit of greater human welfare.
About the CoC Report Card
The Council of Councils (CoC) Report Card on International Cooperation evaluates multilateral efforts to address ten of the world's most pressing global challenges, from countering transnational terrorism to advancing global health. No country can confront these issues better on its own; on the contrary, combating the threats, managing the risks, and exploiting the opportunities presented by globalization all require international cooperation. To help policymakers around the world prioritize among these challenges, the CoC Report Card on International Cooperation surveyed the Council of Councils, a network of twenty-eight foreign policy institutes around the world between December 2018 and January 2019.
View the full CoC Report Card on International Cooperation to see how global think tank leaders graded the world's performance and prospects for 2019 on ten global challenges.
Other CoC Report Card Blogs
Don't Show the Parents: The 2018–2019 Report Card on International Cooperation
Trump's Trade War Unimportant in Grand Scheme of Things
Climate Change and the Global Economy Should be the Top Priorities for Policymakers
It's the Global Economy, Stupid!
Cyber Governance: More Spam Than Substance?
Iran and Beyond: Interstate Conflict Grows More Palpable
The Fissile State of International Nuclear Cooperation
Development Turns Competitive With Mixed Results