Distrust at Core of Ebola Crisis in Eastern Congo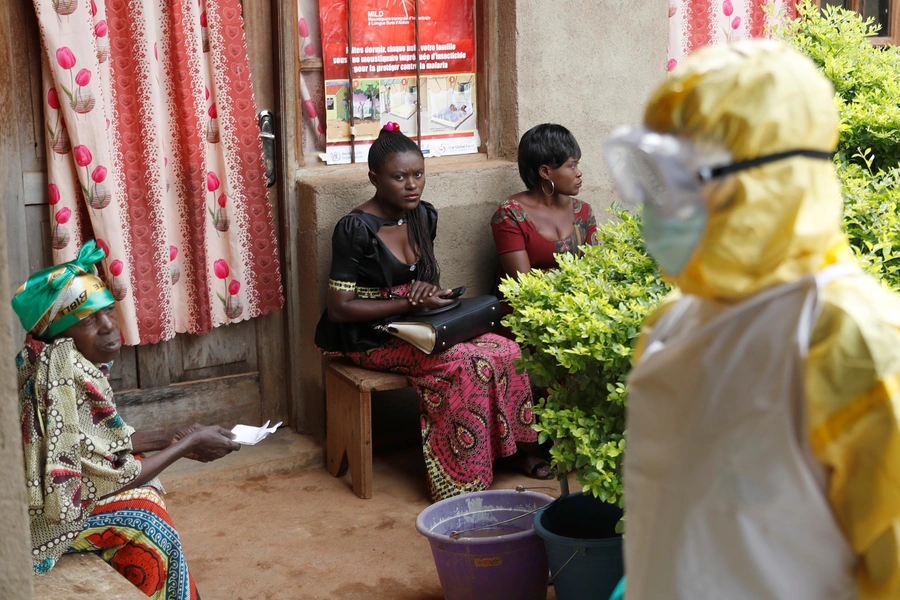 The Ebola vaccine is proving highly effective, but distrust of health workers, skepticism of the disease's existence or provenance, and attacks on medical facilities are stymying progress.
Popular suspicion of government authority is an old song in sub-Saharan Africa. Governments are often seen as exploiters that operate for the benefit of a tiny elite, deliver few services, and levy arbitrary taxes. In Nigeria, for example, critics will say that they still live in a "colonial state," with the British having been replaced by a tiny, local elite. In general, anti-government suspicion tends to intensify the further the distance from the capital. In many cases, that distrust is not without good reason. But the current Ebola outbreak in the eastern provinces of the Democratic Republic of Congo illustrates the devastating practical consequences of that suspicion for disease control, especially when it is fanned by misinformation spread by social media.
A study published in the highly respected British medical journal, The Lancet, reports the findings of a survey in the Ebola-affected parts of the eastern Congo. Less than a third of responders trusted official authorities. More than a quarter believed that Ebola was not real. Ignorance and social-media-fanned misinformation led to a reluctance to seek health care, to accept the Ebola vaccine, and to practice preventive behaviors. 
The New Humanitarian explores the specific factors in parts of the eastern Congo that make so many prone to accept social media false information. North Kivu province has a long history of grievances against any government authority. Ostensibly because of the Ebola outbreak, the Kabila government postponed—until after the new president was sworn in—national elections in Ebola-affected areas, further fueling suspicion. There are more than one hundred militant groups fighting the government and each other in the area. Many who accept the reality of the disease believe it is being used by the far-away Kinshasa government to kill them. Efforts to counter Ebola are well-funded by the international community, in contrast to poor indigenous medical facilities. The disparity causes resentment. A consequence of such factors is that victims of the disease do not seek treatment. 
On April 28, the authorities in Goma (the largest city in the region) confirmed 27 new cases of Ebola, bringing the total for the week to 126 cases. That time period established a new record since the outbreak started in August 2018. So, Ebola is far from being under control. The tragedy is that the disease can be controlled through vaccines and prevention, and even recovery is increasingly possible. Ebola is a governance issue as well as a medical one.