Ebola in DRC Spreads to Urban Areas Amid Conflict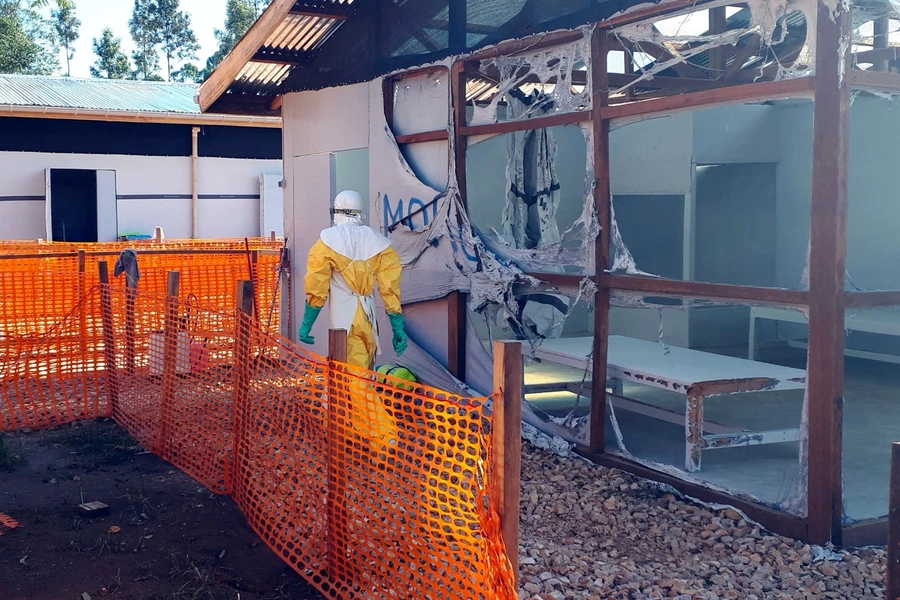 A case of Ebola, the deadly hemorrhagic fever with terrifying symptoms, has been found in the second-largest city in eastern Democratic Republic of Congo (DRC). The city, Bunia, has a population of almost one million. The disease has already been identified in Butembo and Beni, the former with a population slightly larger than Bunia, the latter slightly smaller. The disease is now urban and rural in eastern Congo.
The director of the United States Centers for Disease Control and Prevention (CDC), Dr. Robert Redfield Jr., recently returned from the region. According to him, the disease is not under control and could last for another year. He expressed concern that stocks of Ebola vaccine could become depleted, which many observers conclude has kept the epidemic from becoming worse. Merck is developing the vaccine, which at this stage is not licensed and cannot be sold. It has donated over 133,000 doses and more than 87,000 have received it. 
According to the World Health Organization (WHO), this Ebola outbreak is second only to the one in West Africa from 2014 to 2016, which killed some 11,000. As of March 13, WHO estimates that there have been 932 cases and 587 deaths in the affected parts of eastern Congo since the outbreak began in August 2018. Concern is that the disease could spread to eastern Congo's neighbors, including Rwanda, Uganda, and South Sudan. National borders are porous with little regulation of the movement of people from one country to another in the region.
Dr. Redfield says that his agency is prepared to do more, but its personnel cannot go into the epicenter of the disease because of a breakdown in security. (The U.S. Department of State determines where and when it is safe enough for federal employees to work outside the United States.) Eastern Congo has long been a war zone, with various militia groups active. A consequence has been intense suspicion among local people of outsiders.
In February, there were two attacks on treatment centers that forced Doctors Without Borders (MSF) to close its facilities. It is not clear who the attackers are, but MSF and WHO officials have expressed concern about local community hostility to outsiders. Further complicating treatment, the disease is relatively new in the area and carries considerable stigma; protocols for containing the disease interfere with some traditional burial practices, for example. Centers for the treatment of routine diseases may also facilitate the spread of the disease because its victims are not necessarily segregated from other patients, again because of lack of familiarity with the disease. Some thirty percent of the victims have been children, and one hypothesis is that they were infected by the disease when they were taken to clinics for the treatment of routine childhood diseases.