The Economic Costs of North Korean Nuclear Development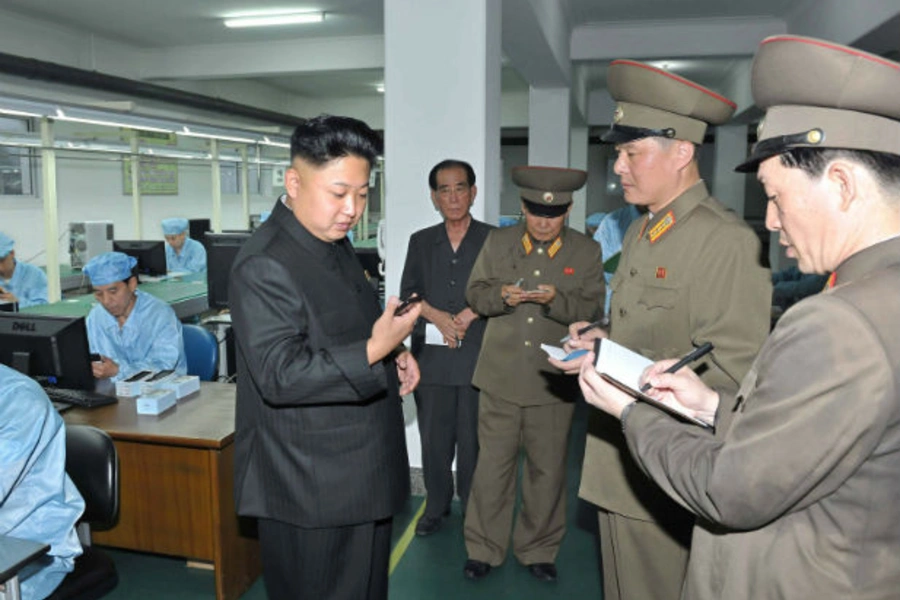 International sanctions have thus far failed to convince North Korean leadership that they cannot survive as a nuclear weapons state.  With its policy of simultaneously pursuing economic and nuclear development, North Korean leaders clearly assume they can manage the economic costs resulting from nuclear development. But the costs of such a policy are staggering compared to the economic benefits North Korea might enjoy without nuclear weapons. Comparing the estimated costs of the nuclear program to economic growth with the benefits of becoming a normal economy integrated with its neighbors reveals the steep price of the byungjin policy.
Yonsei University professor Lee Doowon projects that North Korea's trade volume would grow by 5.6 to 8.3 times from that of 2008 levels if North Korea were to become a normal economy.  Lee also calculates that a normal inter-Korean trade relationship would increase the relative importance of inter-Korean trade as a contributor to North Korean Gross National Income from around 7 percent in 2008 to over 40 percent, which would contribute to much faster overall growth for the North Korean economy. Using these figures, I project that if North Korea were to move toward reform and denuclearization, inter-Korean trade would grow rapidly from the present amount of roughly $2 billion per year to approximately $11 to $16 billion per year by 2020.
The difference in the scenarios' projected growth rates suggests that North Korea's refusal to denuclearize will cost inter-Korean trade almost $10 billion per year by 2020 and $50 billion in cumulative trade through 2020.
Even if North Korea promotes economic reform without denuclearization, such as through the proposed special economic zones (SEZs) in each of the thirteen provinces as well as through increased efforts to attract international investors South Korean investors will probably not be able to respond under current circumstances. While North Korean reform efforts could increase domestic political pressure on the South Korean government to expand inter-Korean economic ties even without denuclearization, such pressure seems unlikely to persuade President Park Geun-hye to back away from her insistence on North Korea's denuclearization prior to economic support. As such, North Korea's nuclear program remains a major obstacle to the South Korean private sector from supporting North Korea's renewed emphasis on improving its economy.  In the absence of denuclearization, North Korean efforts to promote economic development will probably not result in increased inter-Korean trade and investment.
To estimate the likely trajectory of Sino-DPRK trade through 2020, I use the 13 percent rate of growth that Jilin provincial authorities have targeted in their plans through 2020 as a baseline for projecting Sino-DPRK trade were North Korea to pursue economic reforms and integration with its neighbors.  The extent to which North Korea implements economic reforms as a component of its current policies will likely affect growth rate in Sino-DPRK trade relations, with Chinese sources of trade and investment perceive North Korea as an environment in which there is opportunity to make money.  In comparison to the conditions of denuclearization necessary for South Korean firms to invest in inter-Korean trade, some Chinese private investors may seek to enter an economically reformed North Korea without regard to denuclearization.
In a scenario of regional economic integration, Sino-DPRK trade volumes could be up to $10 billion per year higher by 2020 than the expected Sino-DPRK trade volume in the absence of reform.  If one combines the projected costs to Sino-DPRK and inter-Korean trade, North Korea's nuclear development will cost the regime over $100 billion in trade by 2020.  This is all the more remarkable when one considers that North Korea's overall trade in 2012 did not reach $10 billion.
The leadership has enshrined its nuclear accomplishments in its constitution, as an achievement of past leaders, and as a main objective of the new leadership.  The decision to prioritize nuclear development along with economic development as main pillars of North Korea's current policy suggests that the leadership does not feel it needs to give up its nuclear capabilities. It also suggests that the international sanctions imposed as a consequence of North Korea's past missile and nuclear tests have not decisively affected the leadership's calculations.
Instead, the North Korean leadership appears to believe that its nuclear deterrent capabilities have provided the political space necessary for the regime to focus on economic improvement and even to pursue limited economic reforms. On the one hand, international sanctions imposed on North Korea for its nuclear pursuits may deprive North Korea of resources it needs in order to improve its economy. On the other hand, North Korea calculates that its current efforts will prove to be a pathway by which the country can break out from economic sanctions and emerge as a "powerful socialist state."  North Korea's ability to find this pathway likely depends not on the country's own efforts, but rather on China's willingness to support North Korean economic reform efforts regardless of Pyongyang's nuclear program.