Envoy for West Africa and the Sahel Delivers Grim Message to UNSC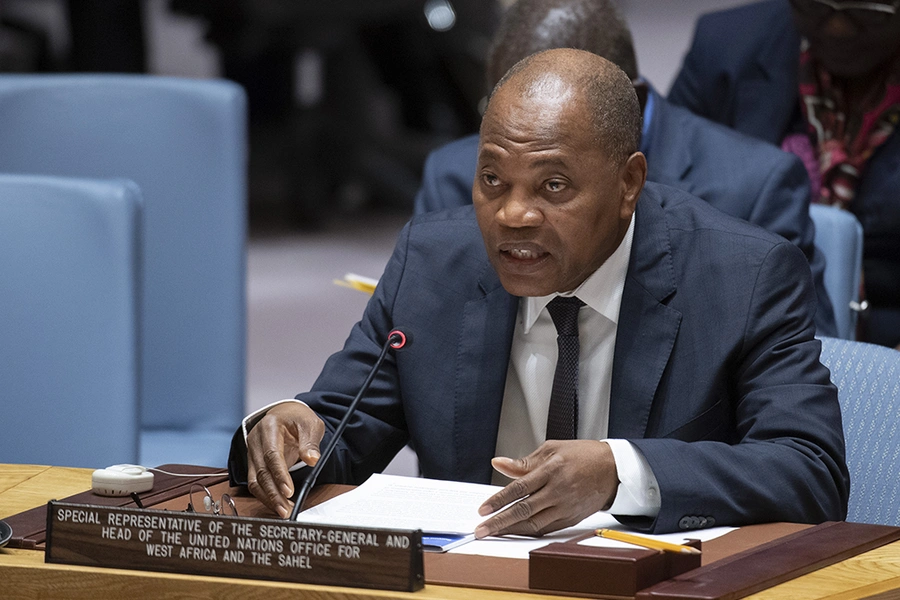 On Monday, December 16, Mohamed Ibn Chambas, special representative and head of the UN Office for West Africa and the Sahel (UNOWAS) delivered a grim message to the UN Security Council. He characterized West Africa as "shaken by unprecedented violence," involving terrorism, organized crime, and intercommunal violence. He made specific reference to al-Qaeda's explotiation of local circumstances to spread extremism, including conflicts over land and water use. He also noted the consequences of climate change on agriculture and the livestock industry in the region. Chambas told the Security Council that the region continues to need donor and technical assistance, but he also emphasized the region's need for law-enforcement and security assistance. He cited the need for international coordination to respond to illicit trade, especially in arms.
A lawyer and diplomat from Ghana, Chambas has been in his current position since 2014. He has had a long and distinguished career in West Africa, including holding the presidency of the Economic Community of West African States (ECOWAS) Commission, as secretary general of the African, Caribbean, and Pacific Group of States, and as head of the Joint United Nations–African Union Mission to Darfur. He is a highly distinguished international civil servant who speaks with special credibility on West African affairs. Hence the importance of his latest statement to the UN Security Council.
For the United States and some other donor countries, security and law-enforcement assistance can be difficult because of the region's weak governance and corruption. But Chambas was clear that addressing governance, partly through achieving the Sustainable Development Goals, is crucial to ending the violence facing West Africa. This is primarily the responsibility of the African states in question, though friends of the regional can help on the margins.