Events in Southeast Asia to Watch in 2018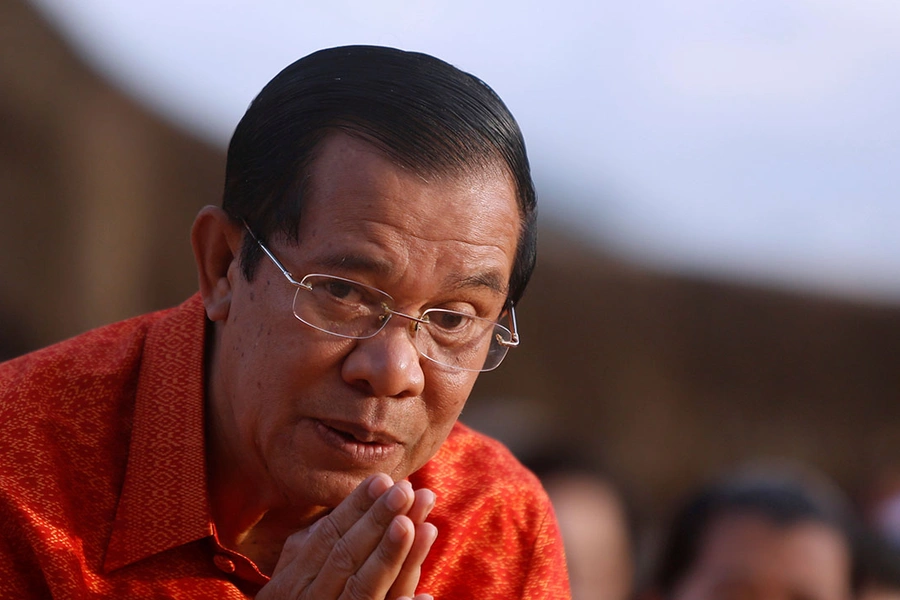 Part One

Southeast Asia, like many parts of the world, had a turbulent 2017, with many of the biggest challenges related to a rollback in rights and democracy, and the strength of populism in the region. The crisis in Myanmar's Rakhine State, which dates back to 2012 in its current iteration, exploded into the biggest humanitarian disaster in East Asia, with little prospect now of Rohingya safely returning to homes in Rakhine State, even though the Bangladesh government is clearly uneasy with the massive numbers of refugees who have crossed into Bangladesh. Still, it is unlikely many Rohingya will return—not while the Myanmar armed forces continue to attack parts of Rakhine State.

In other 2017 events, Rodrigo Duterte declared martial law in Mindanao and oversaw a brutal siege in the southern city of Marawi, while continuing aspects of his lawless drug war. Duterte's popularity ratings remain quite high. Indonesian politics was rocked by the upset of Jakarta governor Ahok. Ahok's loss demonstrated, in part, the rise of conservative and Islamist groups as forces to reckon with in national politics—especially when these groups have patrons among Indonesia's business and political elites. Cambodian Prime Minister Hun Sen unleashed the most brutal crackdown on opposition in that country in two decades. Thailand mourned King Rama IX and witnessed Rama X seemingly grasp for more open power for the monarchy. Southeast Asian states reckoned with the Trump administration's withdrawal from the Trans-Pacific Partnership (TPP), and new concept of a "free and open Indo-Pacific," as well as with China's growing regional power.

In 2018, Southeast Asian politics will be dominated by important elections in a number of countries, as well as the run-up to 2019 presidential elections in Indonesia, the region's giant. In addition, the continuing crisis in Myanmar, the fact that Singapore will be chair of the Association of Southeast Asian Nations (ASEAN) this year, the success or failure of multiple regional trade deals, and an increasingly hardline U.S. approach to both China and North Korea will have significant effects on Southeast Asian stability. Some events to watch in 2018:

1. National elections in Malaysia

The Malaysian government must call new elections, per law, before August 24 of 2018, although it may call an election sooner, since it probably feels like it is on strong footing for a national election. Although few would have predicted it two years ago, as scandal engulfed the prime minister, Prime Minister Najib tun Razak has built a solid foundation for a victory for the ruling coalition and his continued stay as prime minister.

To be sure, Najib's image has been battered, at least among some voters and in the international community, by the 1MDB scandal and his years of crackdowns against opposition politicians and civil society. Yet Najib and the United Malays National Organization (UMNO) party look well-placed to win the election. The opposition is still foundering, with Anwar Ibrahim in jail and former Prime Minister Mahathir Mohamad an unlikely and divisive figure to lead the opposition coalition. Najib and UMNO are savvy in using government funding (as well as extreme gerrymandering) to keep their base loyal.

What's more, the prime minister and his party also have effectively—if unfortunately—worked to capture the Malay "heartland" by using dog whistling rhetoric about the Chinese ethnic minority and increasingly positioning Najib as the biggest defender of conservative religious values and ethnic Malays. It is a tactic that might undercut Najib's international reputation as a moderate, but one that could well help UMNO peel off Malay voters from the opposition, and secure Najib's re-election.

2. National elections in Thailand (probably)

Thailand's ruling junta has promised to hold elections in November 2018, which would come more than four years after the imposition of military rule. In December, the junta announced that it would allow political parties to prepare for the upcoming elections, according to reports in Reuters. So, it seems likely that the military will actually hold the election, after postponing it for several years.

Why finally hold the election? The armed forces may feel confident that they have so defanged the Shinawatra family, with former prime minister Yingluck Shinawatra having fled Thailand and Thaksin Shinawatra's son Panthongthae allegedly facing money laundering charges, that the Thaksinite Puea Thai party will do poorly in national elections, since the Shinawatra family will be unable to play a central role in the election. The military also may feel confident that it has so changed the Thai political system, since its coup in May 2014, that no one party will ever be able to control the country again—that any party who wins a plurality in the lower house of parliament will be forced to share power with pro-military bureaucrats, senators, and other unelected officials, and that the armed forces can ensure that the lower house is factionalized and ineffective, and that important decisions are taken by unelected actors. In all likelihood, the junta is right.

Still, it is not impossible that Puea Thai could win an outright majority in the lower house of parliament, further scrambling Thai politics. Beyond the Shinawatra family, Puea Thai has in the past shown adaptability and flexibility, an ability to put forward non-Shinawatra candidates and still win elections. (To be sure, some of those potential candidates for the 2018 elections themselves face charges from the junta government, further sapping Puea Thai's bench.) If Puea Thai did win a majority, would the military allow it to actually control the lower house?

3. National elections in Cambodia (but don't expect them to be free)

Cambodia also will hold national elections in 2018—Cambodia's are scheduled for July. But in 2017, Prime Minister Hun Sen and the ruling Cambodian People's Party (CPP) demonstrated that they would not allow the 2018 elections to be free or fair. Hun Sen's crackdown has found a wide range of targets—leaders of the opposition party, independent media voices, civil society organizations, foreign NGOs, and other critics of the prime minister. This is clearly the toughest crackdown on opposition since the late 1990s. Even if Hun Sen responded to U.S. visa sanctions, and measures taken by other outside actors, and backed off his pressure on the opposition—which seems unlikely—it is already probably too late for the opposition to regroup and effectively contest the July elections. Many opposition politicians have fled Cambodia and would be wary of returning no matter what Hun Sen says publicly.

Still, even Hun Sen must be careful not to push too far; despite Chinese aid and investment, which is helping power the Cambodian economy, the prime minister does not want to alienate Europe and other democracies like Japan even further. If the European Union froze Cambodia's preferential trade access, it could have severe ramifications for the Cambodian economy, which has otherwise been performing strongly. So, in the run-up to the July election, the savvy prime minister, a master of alternating between repression and co-option, might make some cosmetic attempts to reconcile with Brussels, Tokyo, and Washington, while ensuring that the opposition has no chance of seriously contesting the July election. The question is, if the CPP and Hun Sen win an obviously unfree election, what does the prime minister do next? Such a scenario would leave a large number of young, urban Cambodians alienated from politics and the political system—and they could eventually revolt if the prime minister tries to hand off power to one of his sons after the July 2018 election, a move that would be highly unpopular throughout Cambodia.

4. Politicking for Indonesia's 2019 Presidential Election

Although Indonesia's elections will not be held for another year, Indonesian politicians are already gearing up for it. The demise of former Jakarta governor Ahok, who lost after massive street protests led by conservative Islamist groups, demonstrate that a populist-Islamist alliance, backed by influential political elites, could shape the presidential contest in 2019. Such an alliance could help former Lieutenant General Prabowo Subianto, if he decides to run, or it could be deployed by the man who beat Ahok, current Jakarta governor Anies Baswedan.

According to most polling, President Joko Widodo seems to remain in the lead for re-election, but to be re-elected he may have to win over some of the conservative Islamist groups that otherwise could be major factors against him. More worryingly, as Matthew Busch has noted for the Lowy Institute, the 2017 Jakarta gubernatorial race raised the question of whether Indonesia's elites necessarily will accept the results of an election in which their candidate loses—a problem that could have emerged if Ahok had won, and could emerge again in the presidential election. The Jakarta gubernatorial election was preceded by rallies that did not just criticize Ahok but engaged in vicious, anti-Chinese conspiracy-mongering. These virulent rallies, which went far beyond criticizing Ahok's policies and instead portrayed him as a kind of demon, seemed to raise the question of whether these mobs, and their backers among Indonesia's elites, would accept an Ahok victory as legitimate after so much time demonizing. Ahok indeed lost the gubernatorial election, and conceded, but Busch—and others—wonder whether Baswedan would or could have conceded if Ahok had actually won, given the public animosity stirred up against Ahok. The question will come up again if Prabowo runs in 2019, and uses massive street protests to amplify his message—and then loses. Indonesia's elites—at least the ones backing Prabowo—are not a sure bet to transfer power peacefully after a national election loss.

Read Part Two here.