Events in Southeast Asia to Watch in 2018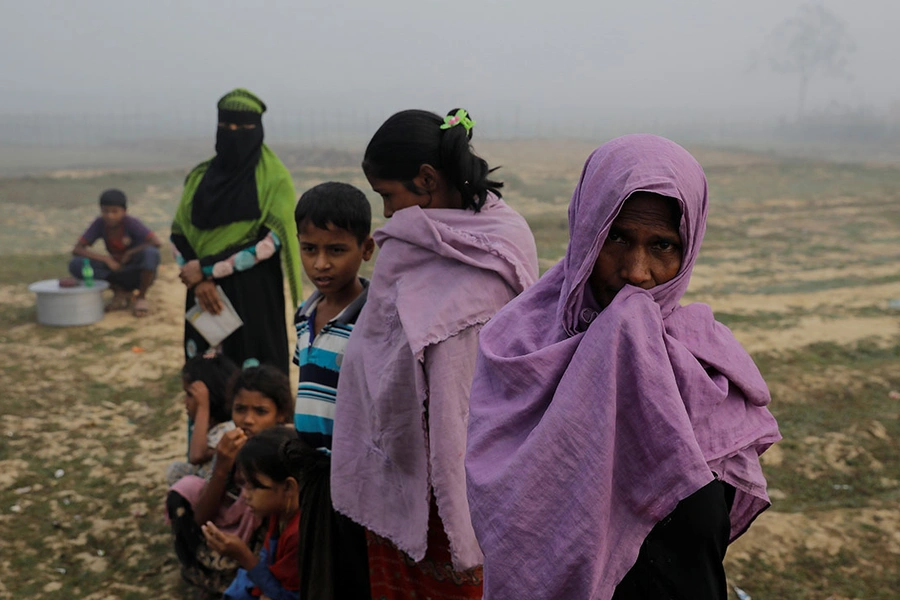 Part Two
Read Part One here.
In addition to several crucial elections, other events in 2018 will shape Southeast Asia's economies, security, and regional politics. Some more events to watch in 2018:
1. The ongoing crisis in Rakhine State
Bangladesh and Myanmar supposedly have discussed plans for repatriation of Rohingya back to Myanmar, and Bangladesh news outlets have reported that Dhaka has drawn up a list of one hundred thousand Rohingya to be repatriated first. Still, any repatriation seems unlikely anytime soon. Bangladesh's government has made clear that it does not want Rohingya to leave the camps, and hopes to draw down the population of the refugee camps as soon as possible. The camps are in dire shape, with massive overcrowding and a high risk of disease.

But given that the Myanmar government seems unwilling to make any real reforms in Rakhine State, provide some guarantee of security for Rohingya, or even admit any culpability at all for the massacres in Rakhine State, the only way Dhaka will be able to repatriate Rohingya, probably, is to force them back across the border. Many Rohingya rightly fear that, if they do return to Rakhine State, they could easily be interned in the state by the army and local police, detained in one of the internment camps dotting Rakhine. And without any real repatriation from Bangladesh, the large number of people in the camps inside Bangladesh well could grow in 2018, with no real long-term solution in sight—and with militant groups seeking recruits in the camps.

Meanwhile, in Myanmar there is a strong possibility that journalists and rights organizations could reveal other atrocities that have been committed in Rakhine State, like the recent revelation of a mass grave, which seems to have prompted the authorities to jail two Reuters journalists. Such revelations would put further pressure on outside actors to take stronger measures against Naypyidaw, and would further isolate major democratic leaders from Aung San Suu Kyi, who has refused to engage with international interlocutors regarding any evidence of major crimes in Rakhine State.

2. Singapore as chair of ASEAN

With the most skilled diplomatic service in the region, Singapore is often the most effective chair of the Association of Southeast Asian Nations (ASEAN). (The chair rotates from country to country each year.) After a year in which ASEAN, with the Philippines as chair, again failed to address the biggest issue collectively confronting Southeast Asian states—how to deal with China's South China Sea strategy—Singapore is the organization's best hope for developing some common South China Sea approach that all members can sign onto at regional meetings. Unlike the Philippines, which is increasingly aligned with Beijing's South China Sea policy, Singapore is at least likely to make ASEAN states discuss the South China Sea at ASEAN meetings—to put the South China Sea high up on meetings' agendas. In addition, if any concrete progress is to be made on the ASEAN-China talks on a South China Sea Code of Conduct, Singaporean officials stand the best chance of actually achieving such progress toward a legally binding code. (I am doubtful that such progress will be made, however.) In addition, Singapore could work to ensure that tools being put into place to prevent tensions between South China Sea claimants from escalating into dangerous encounters—such as the planned Code for Unplanned Encounters at Sea—are actually finished and utilized.

3. Southeast Asia forging its own path on trade

With the United States having pulled out of the Trans-Pacific Partnership (TPP), and the White House reportedly gearing up to impose new trade actions against China, Southeast Asian states are trying to take their own trade paths. Several states, including Singapore, Vietnam, Brunei, and Malaysia, have pushed forward with the TPP. Other states in the region, including the Philippines have become increasingly open to, and are touting, China's Regional Comprehensive Economic Partnership (RCEP). Southeast Asian states will more closely embrace RCEP in 2018 if the TPP is not finalized—Canada seemingly is not ready to finalize the TPP. And despite the Trump administration's touting of the potential for bilateral trade deals between the United States and Asian states, no Southeast Asian nations seem eager to explore a bilateral deal with Washington.

4. The Islamic State in Southeast Asia

Although the Philippine government has ended the siege of Marawi, in Mindanao, the threat from self-proclaimed Islamic State-linked actors in Southeast Asia has not receded. Islamic State-linked groups will continue to recruit in the southern Philippines, in Indonesia, and in other parts of Southeast Asia. In addition, the rise of larger, conservative Islamist groups as major players in politics in Indonesia will potentially bolster militant organizations' recruiting efforts.