Explaining Thailand's Growing Protests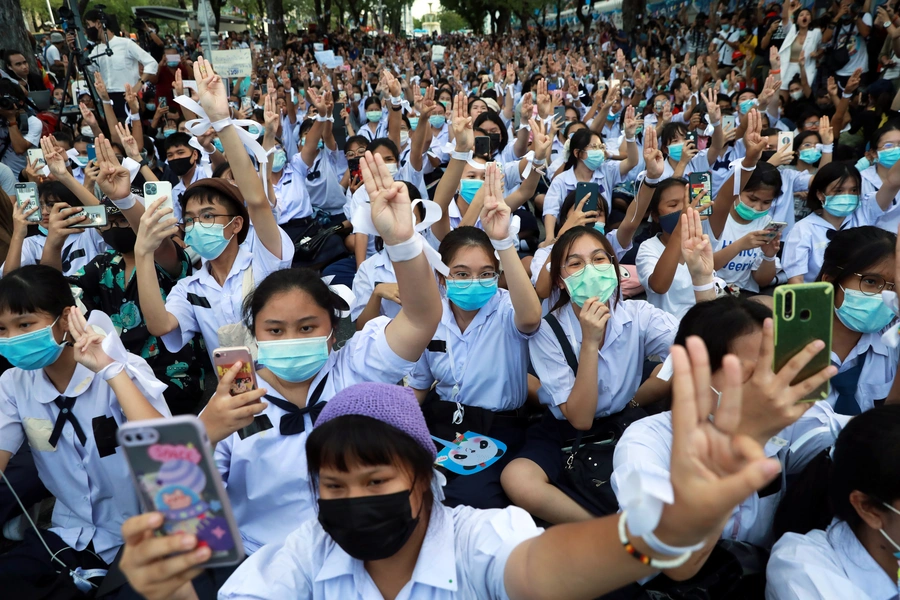 In recent months, Thai students and other activists have staged a series of escalating protests. The demonstrations initially focused on demands for constitutional change and new elections, after last year's vote was conducted in an unfair environment. The protestors also called for an objective investigation into the apparent abductions and murders of Thai dissidents living abroad, mostly in mainland Southeast Asia. In recent years, Thai dissidents living in Laos have turned up dead, disemboweled in the Mekong River with their bodies filled with cement, or have simply vanished.
But as the protests have grown in size and spread across the country, reaching universities and secondary schools and other locales in smaller towns across the kingdom, the demonstrators' demands increasingly have focused on greater transparency in and reform of the monarchy.
Yet despite the monarchical taboo, and the real threat of punishment—several were arrested in late August, and royalists held a counterrally—they continue to push.  Indeed, the possibility for discussion and even reform of the monarchy in Thailand seems greater now than at any time in decades. But the potential for a violent crackdown also seems greater than at any time since the bloodshed of 2010, when at least ninety-one people were killed. For more on the potential implications of the protests, see our new article in World Politics Review.