Finally, China Comes to Grips with Its Cancer Epidemic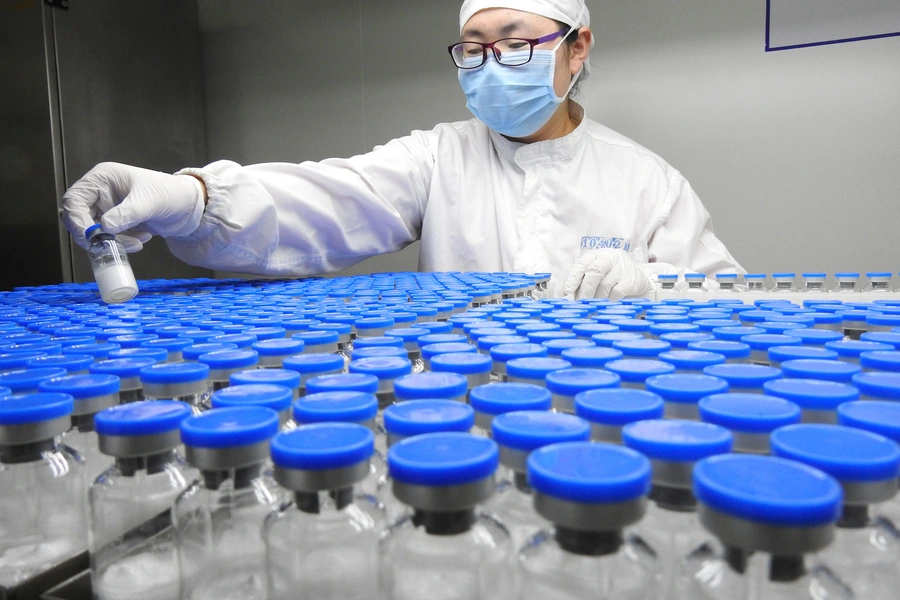 Nearly twenty years ago, research from a group of political scientists suggested that people live longer under democracy. While this finding is not entirely unexpected, one can wonder how it fits into the case of China, where nearly 20 percent of the world's population lives. After all, the post-1949 regime was able to significantly improve people's health status despite relatively low income levels in the country.
Tom Bollyky and his collaborators recently unraveled the puzzle, and the Lancet published their findings in the first comprehensive assessment of the relationship between democracy and disease-specific mortality. In the study, they noted that authoritarian countries like China have not been successful in addressing the epidemiological transition to noncommunicable diseases (NCDs) even though they may have managed to bring down incidences of infectious diseases and infant or child mortality. Their findings are consistent with my own research and a 2017 study, which found that China's observed life expectancy in the post-Mao era was not as impressive as its robust economic growth would suggest. Indeed, NCDs now claim more than 85 percent of mortality in the country. Cancer alone accounts for 23 percent of the deaths in China. In 2015, China had an estimated 4.3 million new cancer cases and 2.8 million deaths from cancer, compared to nine hundred thousand cancer patients and seven hundred thousand cancer-caused deaths in the early 1970s. The rapid increase in the incidences of and deaths from cancer in China transpired at the same time that cancer incidences and deaths dropped in many Western democracies. Because the most effective anticancer drugs were typically expensive and not covered by major health insurance schemes, terminally ill patients who could not afford those medicines had to give up treatment or hunt around for the life-saving drugs. They smuggled genetic drugs from India, volunteered in clinical trial of new drugs, or made the drugs on their own.
That said, authoritarian rulers do have to take citizens' possible reactions to health-care systems into account. Otherwise, they risk loss of political legitimacy. That is particularly the case for China, where performance-based legitimacy requires the government to keep on delivering tangible social-economic progress. In February 2017, the government released their Plan on NCD Prevention and Control (2017-2025), which identifies improving health-care quality and reducing premature deaths of major NCDs as primary objectives. Among others, the government plan aims to increase the overall cancer five-year survival rate from 31 percent to 36 percent by 2020 and to 41 percent by 2025. Since then, the government has shaved years off the approval process for new cancer drugs. According to a policy document issued by the Office of the Communist Party of China (CPC) Central Committee and the Office of the State Council in October 2017, China accepts overseas clinical trial data in evaluating and approving the marketing of imported innovative drugs and medical devices. In order to further improve drug access and make imported drugs more affordable, beginning on May 1, 2018, China has implemented a zero tariff policy on a range of anticancer drugs and other pharmaceuticals made overseas. It has also cut a value-added tax on the production and import of drugs from 17 percent to around 3 percent.
Beginning in 2017, the government health bureaucracy has also become more aggressive in negotiating with pharmaceutical firms to reduce high drug prices. The two rounds of negotiations organized by the Chinese National Health and Family Planning Commission (the predecessor of National Health Commission) led to a 50 percent reduction in price for the thirty-six drugs included in the negotiations. In April 2018, the Chinese government unveiled measures that include authorizing compulsory licensing to enhance the availability of innovative drugs. The newly created Chinese National Health Security Bureau, which pools health insurance funding from the National Health Commission, the Ministry of Human Resources and Social Security, and the Ministry of Civil Affairs, is now in a strong position to start a new round of national drug price negotiation with a focus on seventeen anticancer drugs. The government campaign to tame cancer drug prices sold by foreign pharmaceutical firms was abetted by a Chinese movie Dying to Survive. Based on the real-life exploits of a leukemia patient who smuggled cheaper generic drugs from India to save himself and others, the movie quickly became a box-office hit in the summer of 2018. By the end of the year, the government procurement of the seventeen anticancer drugs had amounted to 562 million yuan, representing a 62 percent overall drop in price. By including the drugs in the national reimbursement list under the basic medical insurance scheme, patients who are covered have reportedly seen their out-of-pocket payment lowered by more than 75 percent.
Still, these measures are far from sufficient in significantly improving access and affordability in the country. By the end of 2018, only 44,600 people had benefited from the new reimbursement policy. Indeed, even if the government manages to hit its target of achieving a 41 percent five-year cancer survival rate by 2025, it would still lag far behind the United States (which has an overall cancer survival rate of 69 percent). The health gap between authoritarianism and democracy likely will remain in place.