Friday Asia Update: Five Stories From the Week of June 17, 2016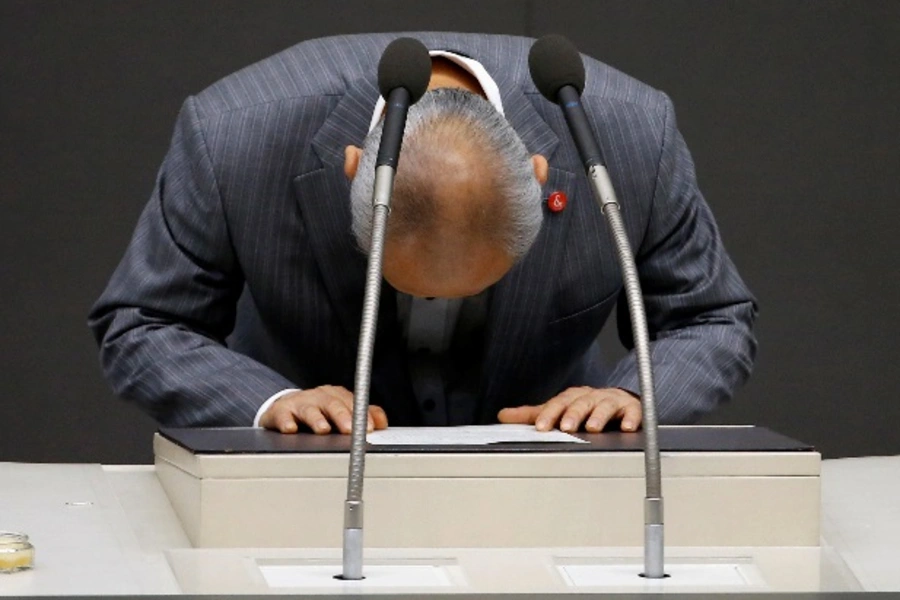 Lincoln Davidson, Bochen Han, Theresa Lou, Gabriella Meltzer, Ayumi Teraoka, and James West look at five stories from Asia this week.
1. Prominent Chinese lawyer facing possibility of lifetime imprisonment. The Chinese police have recommended prosecution on a charge of "subverting state power" for Zhou Shifeng, director of the Beijing Fengrui Law Firm whose arrest last summer invigorated a campaign to discredit and dismantle networks of rights-focused defense lawyers who have attempted to challenge the government. Zhou's law firm took on many contentious cases about legal rights, representing the likes of dissident artist Ai Weiwei and Uighur academic Ilham Tohti. The charge of "subverting state power" can carry a sentence of up to life in prison. In comparison, Nobel laureate Liu Xiaobo was sentenced to 11 years for "inciting subversion of state power", which is generally regarded as a lesser offense. Prosecutors now have up to a month and a half to decide whether or not take Zhou to court on the subversion charge. While it's possible that the charge will be lightened, Zhou's legal peers say that prosecutors are more inclined to stick with the more serious charge so as to set an example for other lawyers under investigation. China's crackdown on lawyers is part of a comprehensive tightening of civil society under President Xi Jinping, in line with recent moves to restrict activity of foreign NGOs in China and reform the legal profession qualification system.
2. Obama meets the Dalai Lama. U.S. President Barack Obama met privately with the fourteenth Dalai Lama on Wednesday despite China's firm opposition. The meeting—the fourth between the president and the spiritual leader—took place in the residence instead of in the Oval Office, which is traditionally reserved for heads of state. The White House reiterated that the personal meeting does not symbolize a shift in U.S. policy toward Tibet, which Washington considers part of China. However, President Obama encourages the Dalai Lama and his representatives to work directly with the Chinese government to resolve their differences. Beijing considers the Dalai Lama an anti-China separatist and has urged foreign governments not to host him. The Chinese Foreign Ministry emphasized that Tibet is part of China's internal affairs, and that Washington risks jeopardizing relations with Beijing with the meeting. The meeting comes amidst increasing tensions between the two countries in the East and South China Seas. Just last week, the U.S. military accused a Chinese fighter jet for conducting an "unsafe" intercept of a U.S. reconnaissance plane that was operating in international airspace over the East China Sea.
3. Hyderabad on "high alert" for potential polio outbreak. Officials announced on Wednesday that a strain of active, vaccine-derived type 2 polio virus had been found in the water at a sewage treatment plant in Hyderabad, the capital of Telangana state in southern India that is home to over seven million people. Twenty-four sections of the city have been declared "most-sensitive areas" for a future outbreak. This discovery has prompted a precautionary vaccination drive that will begin Monday and reach 300,000 children, according to a statement from India's Ministry of Health and Family Welfare. Thanks to collaboration between federal and state governments, the World Health Organization, UNICEF, and non-profit organizations, India detected its last case of polio in West Bengal in 2011 and was declared polio-free in 2012. Despite this success story, experts such as regional health officer Rajesh Singh have expressed mounting concern: "When the vaccine is given through the mouth, the liquid that gets dissolved and passed on in the form of stool accumulates in the sewage system. The virus in that vaccine becomes a stronger and more resistant strain."
4. Tokyo governor finally resigns. Tokyo Metropolitan Governor Yoichi Masuzoe resigned on Wednesday after admitting to an inappropriate use of political funds to pay for personal travel and entertainment, including manga comic books and a Chinese-made silk calligrapher's robe. The election for a new governor will occur on July 31, only three weeks after the House of Councillors election. Masuzoe had long refused to resign, even warning that he might dissolve the assembly if his non-confidence vote passed. He finally agreed to resign when the Liberal Democratic Party (LDP) and the Komeito, which backed him in the February 2014 election, started urging him to step down, cautioning against the damage he might cause to the upcoming Upper House election. Political parties are now quickly searching for candidates to back, and so far two women have been mentioned: Yuriko Koike, former defense minister for the LDP, and Renho, acting president of the main opposition Democratic Party. While Masuzoe set off the public's furor over his expenses, the resulting Tokyo gubernatorial election is expected to cost about 5 billion yen ($50 million). It is critical that the Tokyo residents vote based on candidates' ability to successfully run the metropolitan city without undermining public confidence. Only voting for famous names will only lead to another gubernatorial election.
5. Afghanistan and Pakistan exchange heavy fire along border. Last Sunday, Afghan and Pakistani forces exchanged heavy gunfire at the Torkham border crossing—the busiest official border crossing between the two countries—resulting in five dead and dozens injured. The fighting forced the closing of the border crossing for the second time in the past month, and tensions continued to escalate as a Pakistani Army officer was killed in the fighting on Tuesday. Each side has accused the other of unprovoked firing. In a dispute over the construction of a border gate by Pakistani forces, Pakistan claims the gate is on their side of the border and is designed to curtail the movement of militants, while Afghan officials say the construction violates an agreement on building new installations along the shared border that requires mutual discussion and agreement. Various ceasefires have been violated throughout the week with both sides reportedly deploying additional troops and weaponry to the border and summoning respective ambassadors to lodge formal complaints. As of Friday, construction had resumed on the Pakistani side despite a ceasefire requiring work to be halted, and the crossing remained closed, stranding thousands. The dispute comes after months of increasing tensions between the two countries over the ongoing war against that Afghan Taliban.
Bonus: Jack Ma says fakes better than original products. Ma, the founder and chairman of Alibaba, the largest e-commerce company in the world, said this week that "fake products today, they make better quality, better prices than the real products, the real names," adding fuel to perceptions that the company profits from counterfeiting. Fake products, often produced by the same factories that make brand-name items, have long been widespread on Alibaba's platforms, and critics have accused the company of not doing enough to combat counterfeiting. Earlier this year an anti-counterfeiting industry group suspended Alibaba's membership. Ma may be on to something: there will always be consumers who are unwilling or unable to pay the premium charged by brand name products. But growing Chinese demand for foreign-produced goods suggests that many consumers are hoping to avoid knock-offs.