Friday Asia Update: Five Stories From the Week of March 11, 2016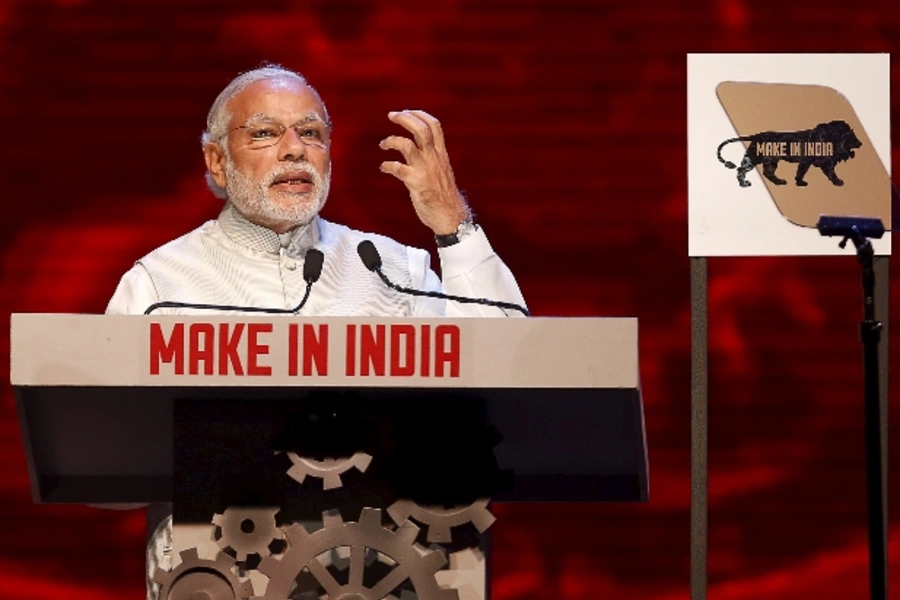 Ashlyn Anderson, Rachel Brown, Lincoln Davidson, Ariella Rotenberg, Gabriel Walker, and Pei-Yu Wei look at five stories from Asia this week.
1. Indian Prime Minister Modi earns points for his "Make in India" campaign. Attesting to the increasing vitality and quality of India's automobile industry, Maruti Suzuki, a special joint venture set up in 1983 between India's Maruti Udyog and Japan's Suzuki, began exporting to Japan its new hatchback automobile, the Baleno. Although Suzuki has been operating with Maruti in India for decades, this is the first time an Indian-made car is available for export to the Japanese market. To start, Japan plans to import twenty to thirty thousand cars per year; the car will also eventually be exported to over one hundred other countries. As the "undisputed leader of the Indian market," Maruti Suzuki manufacturers half of all passenger vehicles made in India. But competition is increasing: with India's huge population and growing middle class, the world's automobile manufacturers are increasingly gravitating toward India to set up and expand shop.
2. Suicide attack at Pakistani court kills over a dozen. After forcing his way through the main entrance of a Pakistani court compound on Monday morning, a suicide bomber shot a police officer who tried to stop him and then detonated his suicide vest. Sixteen people were killed and several others remain in critical condition. The supposed aim of the bomber was to reach the civil court, which is reserved for family disputes on Mondays and therefore was busier than usual. Luckily the police stopped the bomber before he could reach the civil court building. Jamaat-ul-Ahrar, an offshoot of the group Tehrik-e-Taliban Pakistan claimed responsibility for the attack. Their spokesperson claims it was in retaliation for the hanging of Malik Mumtaz Hussain Qadri, a former security guard who assassinated the governor of Punjab province in 2001. The governor, Salmaan Taseer, was calling to reform the country's blasphemy laws in 2001, which greatly upset the Taliban and its followers, such as Qadri.
3. China offers Afghanistan expanded military aid. The chief of the People's Liberation Army's Joint Staff Department, Fang Fenghui, pledged additional military aid to Afghanistan during a meeting with the Afghan national security adviser.  Overall, China has extended approximately $70 million in military assistance to the nation. Afghan officials are now putting together a "wish list" of military equipment they hope to acquire.  China has recently taken a more active stance on promoting Afghan security.  This stance may stem from a number of Chinese concerns relevant to Afghanistan, including a ninety-kilometer border with the restive Chinese autonomous region of Xinjiang, the rise of the Islamic State, and the safety of investments such as a $3 billion Mes Aynak copper mine in Afghanistan and the $46 billion China Pakistan Economic Corridor. China is also a part of the four-country peace talks to reach an agreement between the Afghan government and the Taliban.
4. Viral video pressures Unilever to settle mercury exposure claim in India. Fifteen years ago, a thermometer factory operated by Hindustan Unilever in Kodaikanal, Tamil Nadu, was shuttered because villagers found illegal mercury-laden waste in a local dump site. This week, 591 factory workers suffering from mercury-related illnesses have finally received a settlement from the company, bringing closure to a long and difficult legal battle. The workers' union, which claims that forty-five factory employees and eighteen children died due to the effects of mercury, chose to withdraw its ten-year-old petition after reaching the undisclosed, ex-gratia settlement. In earlier years, various investigations reached contradictory conclusions regarding whether workers' health had actually been affected. But last summer, a twenty-eight-year-old India rapper released a protest music video that later went viral and garnered over 60,000 signatures in a petition urging Hindustan Unilever to clean the site and compensate its workers. Activists say the battle is only "half won," however, as environmentalists are still fighting to have the company remove residual mercury from polluted soil.
5. Chinese firm sanctioned over Iran business. The United States announced sanctions on Monday prohibiting the sale of items made in the United States to ZTE, a Chinese producer of telecommunications and networking equipment, claiming the company sells to Iran, violating U.S. law. Officials released internal company memos that state that ZTE "does business with all five major embargoed countries—Iran, Sudan, North Korea, Syria and Cuba—and propose establishing shell companies to get around sanctions. China's foreign ministry criticized the export restrictions and the company is looking into resolving the issue after requesting that its shares suspend trading on the Hong Kong and Shenzhen exchanges. In the meantime, companies that wish to continue supplying ZTE with U.S.-manufactured products must apply to the U.S. Department of Commerce for permission. This isn't the first time ZTE has tangled with the United States government: in 2012, a congressional investigation claimed that the company's equipment posed a security threat because of ties to the Chinese government.
Bonus: McDonald's comes out with controversial ad in Taiwan. A Taiwanese commercial featuring a young gay man coming out to his father in a McDonald's restaurant has gone viral. McDonald's Taiwan posted the ad on its Facebook page on March 4, and over the past week has received both criticism and praise. The commercial was met with protests from Taiwan's religious community. For example, the Alliance of Taiwan Religious Groups for the Protection of Family stated that, "Now, even if you want to just take a leak at a McDonald's bathroom, you can't help but feel polluted," and added that it would boycott the fast food chain. However, online reaction has been overwhelmingly positive, which is unsurprising given that public support for same-sex marriage equality has been rising in recent decades. 71 percent of the respondents to a 2015 Taiwanese Ministry of Justice poll supported marriage equality.