Friday Asia Update: Five Stories From the Week of September 9, 2016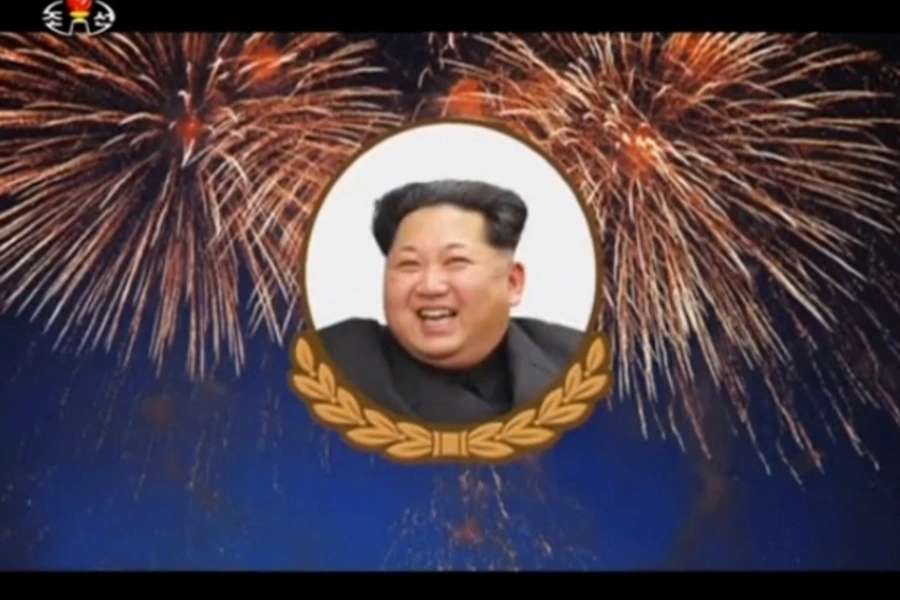 Rachel Brown, Sherry Cho, Theresa Lou, Gabriella Meltzer, and Gabriel Walker look at five stories from Asia this week.
1. North Korea conducts fifth nuclear test. Pyongyang celebrated the sixty-eighth anniversary of the country's founding today by conducting its fifth and largest nuclear test. The Nuclear Weapons Institute of the DPRK claims that the nuclear warhead "has been standardized to be able to be mounted on strategic ballistic rockets," and that the DPRK can now produce "a variety of smaller, lighter and diversified nuclear warheads of higher strike power." South Korean President Park Geun-hye has condemned Kim Jong-un's "fanatic recklessness," and U.S. President Barack Obama says that Pyongyang's actions will have "serious consequences." China, North Korea's major economic partner and ally, firmly opposes the nuclear test and urges Pyongyang to refrain from further provocative activities. When asked whether Beijing will take specific measures in response, the Chinese Foreign Ministry reiterates its commitment to denuclearization on the Korean Peninsula and preserving regional stability. The UN Security Council has announced an emergency meeting to address the nuclear test.
2. Zika debuts in Southeast Asia. Malaysia confirmed its first case of the Zika virus in a twenty-seven-year-old pregnant woman on Wednesday. The Malaysian health ministry is uncertain how exactly she acquired the virus, given that her husband works in neighboring Singapore and the two live in a city close to the border. It is possible that the woman was either bitten by an infected mosquito in Malaysia or that the virus was transmitted sexually by her husband, who has also shown symptoms of Zika. Roughly 200,000 Malaysians make the daily commute to Singapore, which has reported 292 cases in a span of just over one week. The Singaporean government initially responded by isolating Zika-positive patients, but decided to terminate the practice since roughly 80 percent of cases are asymptomatic. Singapore's warm and humid climate, along with its high population density, make it an ideal locale for the Zika-spreading Aedes aegypti mosquito. The outbreak will likely take a serious toll on Singapore's economy as officials anticipate a downturn in tourism and local consumption.
3. China pledges to respond to Kyrgyz embassy attack. New information has emerged on last week's car bombing at the Chinese embassy in Bishkek, Kyrgyzstan. The Kyrgyz State Committee for National Security identified the attackers as Uighurs linked to the East Turkestan Islamic Movement, and said the bombing had been called for and supported by people linked to the Nusra front, which operates in Syria. The driver of the car was a Uighur who held a passport from Tajikistan, and an Uzbek national was also implicated. In addition, five Kyrgyz nationals were detained and warrants have been issued for two Turkish residents. Responding to the updates on the attacks, foreign ministry spokesperson Hua Chunying noted that the East Turkestan Islamic Movement had previously conducted attacks against China, and vowed to "firmly strike against them." As Hua implied, the bombing will likely accelerate China's counterterrorism efforts. The attack also renews concerns about the security of Chinese nationals and investments in Central Asia, including new projects under the Belt and Road initiative, as well as connections between Uighur groups and terrorist organizations in Syria or other parts of the Middle East.
4. Japan to provide patrol vessels to Philippines. In a meeting on the sidelines of the ASEAN summit in Vientiane, Laos, Japanese Prime Minister Shinzo Abe and Philippine President Rodrigo Duterte announced an agreement for Tokyo to provide more ships to Manila. Japan had previously supplied the Philippines with ten ships, the first of which were delivered in August. The recent announcement includes two ninety-meter vessels—comparable to the largest ships in Japan's own coastguard fleet—and a loan of up to five used TC-90 surveillance planes. As the Philippines continues to wrangle with China over disputed maritime claims, the Tokyo-Manila deal illustrates the Pacific trend toward increasingly bigger coastguard vessels—valuable additions to more traditional naval vessels due to their ability to deter rivals with lesser risk of military escalation. The new deal could also be construed as an attempt by Japan to increase security cooperation with Southeast Asian countries and their aggregate naval resources to better counterbalance Chinese strength in the Pacific. Despite no direct stake in the South China Sea disputes, which has embroiled China and many Southeast Asian nations, Japan remains largely reliant on trade dependent on free passage through the Strait of Malacca and the South China Sea. Japan and China also still remain at odds over the ownership of the Senkaku/Diaoyu islands and continue to have stand-offs between Japanese coast guard and Chinese fishing vessels. By supporting the Philippines and other regional states, it is possible that Japan hopes to build a unified front against Chinese actions and thus fortify its own security.
5. U.S. covert war legacy troubles Laos. Laos, a country of around 7 million, faces continued strife from unexploded ordnance (UXO) left over from Washington's covert war in the region. In the years since Laos was pounded by B-52 bombers in the 1960s and 1970s, the damage from accidents involving UXO illustrates how history might prove to be a stumbling block for U.S. attempts to "pivot to Asia." Laos, a poor country with little international recognition, is estimated to have suffered the heaviest per capita bombing in history due to the U.S. covert war against the North Vietnamese–backed Pathet Lao communists. President Obama, in his visit to Laos this week, stated that the United States "did not acknowledge" the war in Laos "at the time." In his speech, Mr. Obama also declared that the United States would contribute an extra $90 million for ordnance clearance in Laos and assistance for victims over the next three years. U.S. aid over two decades of around $100 million has lessened bomb casualty rates from a high of hundreds a year, but a significant number of Laotians continue to be killed or injured by UXO. The additional U.S. funding will hopefully facilitate a closer look at how pervasive the problem of UXO is across the nation. This, however, is a daunting task: mine-clearing agencies estimate that over 270 million bombs were dropped on the country between 1964 and 1973, and approximate that as many as a third did not explode.
Bonus: Luxury comes to Myanmar. Six years ago, one newspaper editor described Yangon, the former capital of Myanmar, as a "crumbling colonial relic." Today, luxury brands are creeping in to peddle their wares to the city's wealthy tourists and emerging upper class. Since 2012, when the government relaxed automobile import regulations, Jaguar, BMW, and Mercedes opened up showrooms. Swiss watch boutiques sprang up in upscale hotels, and retail space blossomed. But the Burmese economy is one of contradiction: well-heeled drug lords and former military leaders control a $30-billion-a-year jade trade while per capita GDP is below $2,000 and half of the rural population lives in poverty. As political and economic reforms begin to reshape the country in the coming years, the size of its economy and number of ultra-rich are both predicted to skyrocket—and those with newly greased palms are eager to show off their wealth. But will Myanmar's citizens at large enjoy the riches, or will a resource curse beset them first?