Global Conflict This Week: Negotiating a Truce in Yemen
Developments in conflicts across the world that you might have missed this week.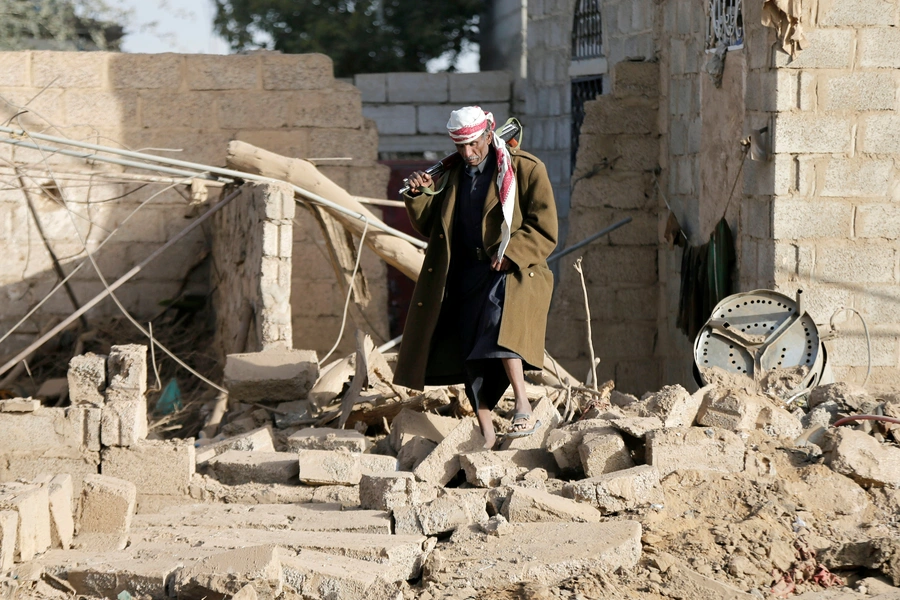 Welcome to "Global Conflict This Week," a series that highlights developments in conflicts across the world that you might have missed this week. Stay up to date on these conflicts and others with the online interactive, the Global Conflict Tracker, from the Center for Preventive Action.
Developments in Hodeidah Negotiations
On Monday, representatives of Yemen's government and Houthi rebels met in neutral territory on a United Nations-chartered ship in the Red Sea to negotiate a truce regarding the contested port city of Hodeidah. The discussions took place following recent attacks carried out last month by Houthi rebels who opened fire on members of a UN bomb safety team.
Alexandra Stark, a scholar at the U.S. Institute of Peace, discusses how the United States and its partners can support negotiation and peace efforts in Yemen.
CAR Government and Rebel Groups Sign Peace Deal
The government of the Central African Republic signed a peace deal with fourteen armed rebel groups in the Sudanese capital of Khartoum on Tuesday. The peace deal, which is the seventh such accord since 2012, was reached following talks that began on January 24.
More on violence in the Central African Republic »
Al-Shabab Claims Responsibility for Two Attacks in Somalia
Al-Shabab claimed responsibility for an attack in Somalia's semiautonomous Puntland region, where militants disguised as fishermen killed the head of operations for the Dubai government–owned P&O Ports. Separately, at least eleven people were killed and ten injured in a suspected al-Shabab car bombing that took place in Mogadishu. Al-Shabab reported that the attack's intent was to target government officials and security and intelligence personnel.
Paul D. Williams reflects on how the African Union Mission in Somalia's (AMISOM) peace enforcement efforts take part in combatting transnational armed groups such as al-Shabab.
More on al-Shabab in Somalia »
U.S.-North Korea Talks Planned in Vietnam
On Tuesday during his State of the Union address, U.S. President Donald J. Trump announced that a second summit with North Korean leader Kim Jong-un will take place from February 27–28 in Vietnam. According to recent reports addressed by a UN monitoring team to the UN Security Council, North Korea has been taking steps to hide components of its nuclear weapons and missile programs, making them harder to destroy with military strikes.