Global Conflict This Week: New President Elected in Iraq
Developments in conflicts across the world that you might have missed this week.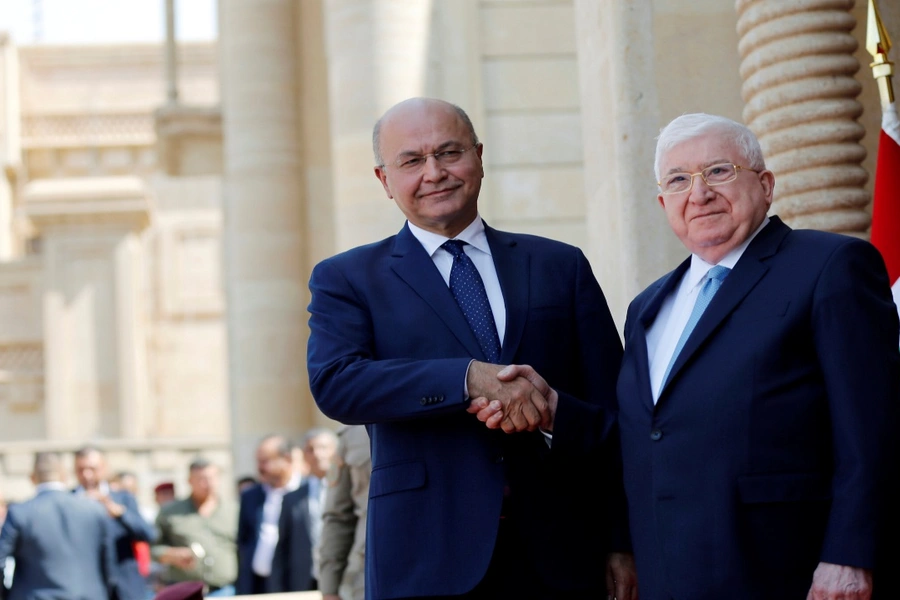 Welcome to "Global Conflict This Week," a series that highlights developments in conflicts across the world that you might have missed this week. Stay up to date on these conflicts and others with the online interactive, the Global Conflict Tracker, from the Center for Preventive Action (CPA).
Iraq's Parliament Elects New President
Iraq's parliament elected Kurdish politician Barham Salih as president on October 2. Hours later, President Salih named Adel Abdul Mahdi as his prime minister. The parliamentary vote to elect the new president had been postponed by a day due to the failure of the dominant political factions to agree on a presidential candidate.
Read CFR's Meghan L. O'Sullivan's analysis of the new president and prime minister. More on the situation in Iraq »
Number of U.S. Diplomats in Syria Doubles
During a press conference on October 2, U.S. Defense Secretary James Mattis said that the number of U.S. diplomats in Syria has doubled as the self-proclaimed Islamic State nears defeat. Separately, U.S. and Turkish militaries have begun training in Turkey for joint patrols in Syria's Manbij, which a Turkish presidential spokesperson said will begin "very soon."
More on the civil war in Syria »
U.S. Navy Proposes Freedom of Navigation Operations in South China Sea
A U.S. Navy cruiser took evasive maneuvers to avoid colliding with a Chinese destroyer in the South China Sea on October 2, according to a U.S. Pacific Fleet spokesman. The Chinese ship reportedly came within forty-five yards of the U.S. cruiser as it was conducting routine exercises near the disputed Spratly Islands. On October 4, it was reported that the U.S. Pacific Fleet had proposed conducting freedom of navigation operations in the South China Sea and the Taiwan Strait to assert freedom of navigation rights, according to defense officials.
More on territorial disputes in the South China Sea »
U.S. Soldier Killed in Afghanistan
A U.S. soldier was killed in combat in Afghanistan yesterday, the seventh U.S. service member to be killed in the country in 2018. 
Revisit CFR's former International Affairs Fellow Courtney Cooper and Research Associate Samir Kumar's analysis of the opportunities for peace in Afghanistan. More on the war in Afghanistan »