Global Conflict This Week: Pro-Government Forces Advance in Southwest Syria
Developments in conflicts across the world that you might have missed this week.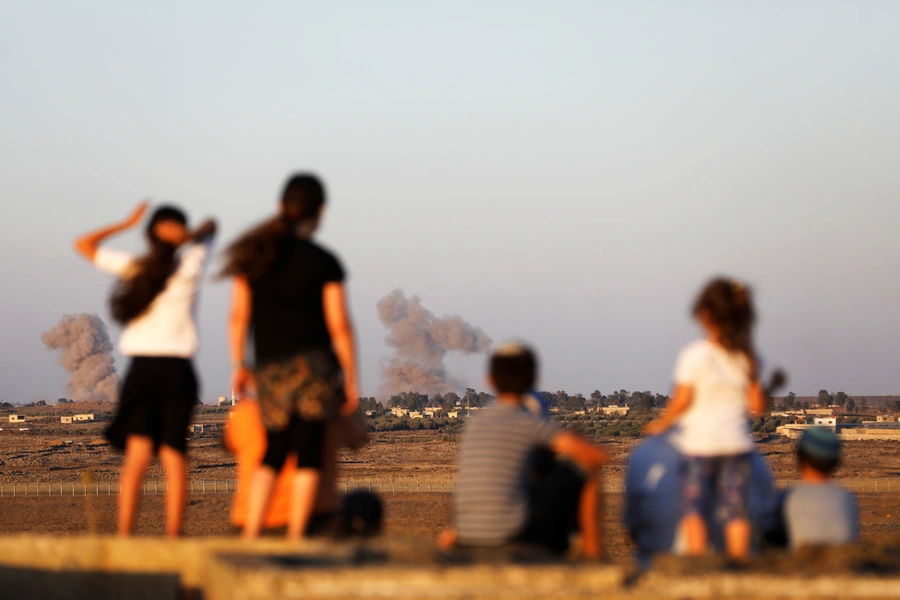 Welcome to "Global Conflict This Week," a series that highlights developments in conflicts across the world that you might have missed this week. Stay up to date on these conflicts and others with the online interactive, the Global Conflict Tracker, from the Center for Preventive Action (CPA).
Islamic State Conducts Deadly Attacks While Government Forces Tighten Control in Syria
Islamic State militants killed more than two hundred people in several coordinated attacks on government-held territory in southwestern Syria on Wednesday. The assault in and around the city of Sweida also injured 180 people and seventy-five Islamic State militants. It was the deadliest attack in the country for years.
Pro-government forces regained control over the city of Quneitra in the Golan Heights on Thursday, days after Israeli officials reported that air defenses shot down a Syrian warplane that had flown into Israeli-controlled airspace over the Golan Heights. The plane crashed into Syrian-controlled territory.
Syrian rescue workers, or White Helmets, remain trapped in the southwest as pro-government forces advance, and this week leaders from the organization appealed to the United Nations to save them. Earlier, the Israeli military, in coordination with the United States and European partners, evacuated hundreds of White Helmets to Jordan, from where they are expected to resettle in Europe and Canada.
More on the civil war in Syria »
U.S. Air Strike Targets Al-Shabab in Somalia
The U.S. military conducted an air strike targeting al-Shabab militants near a combat outpost that was established by U.S., Kenyan, and Somali troops. Al-Shabab militants had attacked and briefly occupied that outpost—located in Jubaland, Somalia—that same day. The U.S. military had last conducted an air strike in Somalia on June 2.
Earlier in the week, al-Shabab claimed responsibility for a suicide car bomb that killed twenty-seven soldiers during a raid on a military base in southern Somalia.
Paul D. Williams provides takeaways from his in-depth study of the African Union Mission in Somalia. More on Al-Shabab in Somalia »
Armed Protesters Shut Down Timbuktu Days Before Mali Elections
Armed protesters from Mali's Arab community brought the city of Timbuktu to a standstill after firing shots, burning tires, and torching vehicles. The Arab youth were protesting insecurity and abuses by security forces in northern Mali.
Earlier in the week, an ambush on security forces in the Macina area of central Mali, where al-Qaeda–linked fighters operate, killed one soldier and eleven militants.
More on the destabilization of Mali »
South Sudan Rival Leaders Reach Power-Sharing Deal
The South Sudanese government and the country's main rebel group struck a deal to share political power that observers hope will bring an end to a five-year civil war. Other armed resistance groups did not sign the agreement.