Guest Post: Steven Cook and Anya Schmemann on the U.S.-Turkey Relations Task Force Report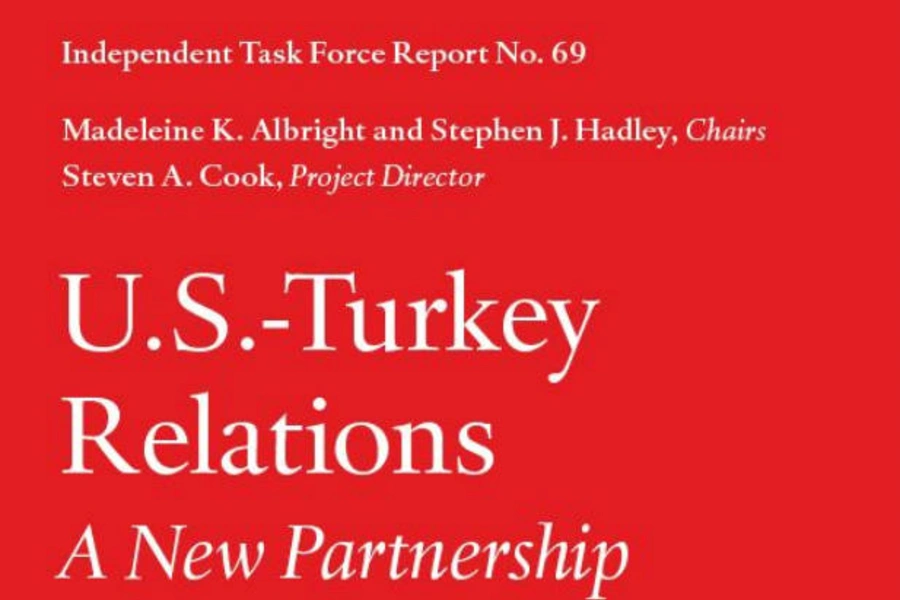 On Sunday, Turkish Prime Minister Tayyip Erdogan visited a Syrian refugee camp in southeastern Turkey and declared that the Assad regime's days are numbered. Over the last few months, Turkey has taken a leadership role confronting the crisis in next door Syria.
As a new CFR-sponsored Independent Task Force report on Turkey released today notes, Turkey's position on Syria is consistent with Ankara's increasingly active role in the Middle East. The Task Force report also takes stock of Turkey's recent political, social, and economic transformations, and how these developments have affected Turkish foreign policy. 
I asked my colleagues Steven Cook and Anya Schmemann, who worked on the Task Force report, to explain why Turkey matters. Here's what they had to say:
Turkey is a rising regional and global power and is more democratic, prosperous, and politically influential than it was a decade ago. But it is not well understood in the United States.
Some observers have raised concern that the rise of the religiously-oriented AKP (as the Justice and Development Party is called), which came to power in 2002, and the subsequent decline of the military (historically, the protector of secularism in Turkey) means that Ankara is altering its Western orientation. It is true that Turkey has broadened its foreign policy beyond traditional concerns such as European Union (EU) membership, the North Atlantic Treaty Organization (NATO), the Balkans, Cyprus, and relations with Armenia to include the Middle East, Russia, Africa, and even Latin America.
As we saw firsthand in a recent trip to Istanbul and Ankara with the Task Force co-chairs, the Turkish story is more complex. In the last decade Turkey has become "more European, more Muslim, more democratic, and more modern"—as the report puts it.
In addition to dramatic social and political changes, Turkey's strong economic performance has made many in the West sit up and take notice. An economic underachiever only a decade ago, it is now the world's seventeenth-largest economy and hopes to be in the top ten in the next ten years. To be sure, its rapid economic expansion poses risks and Ankara faces significant challenges, including high unemployment, a current account deficit, and economic crises within the Eurozone—Turkey's largest trading partner.
When it comes to the United States, Ankara has long enjoyed close diplomatic and military ties with Washington. Indeed, Turkish troops fought alongside Americans in Korea, and Turkey became a member of NATO in 1952. Still, the political relationship has at times been bumpy. Unresolved issues with Armenia, Greece, and Cyprus have chilled the relationship in the past and remain contentious. More recent tension over the Arab-Israeli conflict and differences over how to deal with Iran's nuclear program have divided Washington and Ankara.
In the last year, however, Turkey's foreign policy has become more aligned with the United States. The two countries have been mostly unified in their approach to Syria, for example. And after initial misgivings, Turkey agreed to host an early warning radar system on its territory, signaling its continued commitment to NATO.
As a Muslim majority democracy and market economy, Turkey has lessons to share with groups in the region who are seeking ways to include Islam in democratic politics. Turkey has the potential to show by its own example that religiously-oriented governance is not inconsistent with democracy, modernization, and economic liberalism.
But while its example is mostly positive, the Task Force points to some worrying developments that may undermine Turkey's democratic development. Too many journalists and government critics have been arrested, many women remain second-class citizens, and the Kurdish minority is not well integrated into Turkish society. There also remain questions about freedom of speech and expression.
Virtually all Turks recognize the need for a "civil constitution"—in contrast to the current document that was written at the behest of the military in 1982—and Prime Minister Erdogan has made a commitment to a new constitution by October.
Any visitor to Turkey is struck by the juxtaposition of ancient and modern, Asian and European, religious and secular. Turkey's leadership is charismatic, its economy is dynamic, its society is in flux, and its goals are ambitious. The Task Force seeks to provide a better understanding and fuller picture of this significant country as it continues its consequential transformation.