How Beijing Addresses Its Air Pollution Problem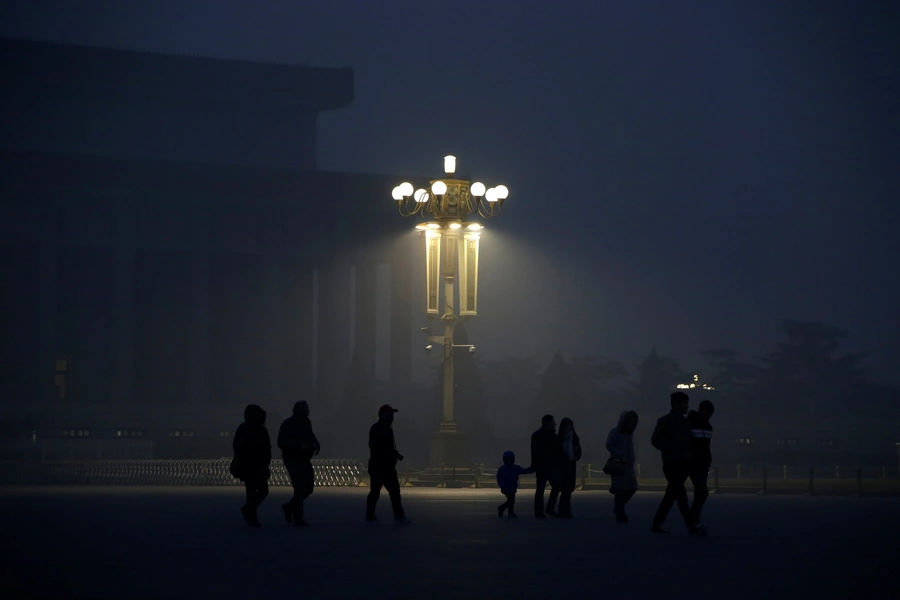 Back in 2013, China experienced its worst smog outbreak since 1961. At some point in January, the Air Quality Index (AQI) readings in Beijing were far beyond the levels health officials deemed extremely dangerous. In December, heavy smog engulfed twenty-five of China's thirty-one provinces and municipalities, covering over a hundred large or medium cities, spanning over 1.4 million square kilometers, and affecting a population of over 800 million. The smog crisis prompted the Chinese government to launch an all-out "war" against air pollution. In September 2013, the State Council unveiled the "Action Plan for the Prevention and Control of Air Pollution", which aimed to improve overall air quality across the country over a five-year period. More specifically, it sought to reduce the level of PM10 (particulate matter that is ten micrometers or less in diameter) at cities above prefecture level by at least 10 percent compared to 2012 levels, and concentration of fine particulate matter PM2.5 (the most health-harmful air pollutant) in Beijing-Tianjin-Hebei region by around 25 percent. Beijing, in particular, was asked to bring PM2.5 concentration down to around sixty micrograms per cubic meter.
These were by no means easy targets to fulfill. Indeed, until mid-2017 some Chinese environmental experts were still unsure whether Beijing could achieve its PM2.5 reduction targets. One predicted that it would take another two to three years. Yet the government was determined to beat the odds. By the end of 2017, it was clear that China had achieved almost all the major targets stipulated in the 2013 action plan. Based on data from 2013 and 2015, a study conducted by Tsinghua University also identified limited health benefits from the government's anti-pollution measures: national population-weighted PM2.5 reductions accounted for nine percent of the attributable mortality abatements.
These were impressive achievements in view of the implementation problems inherent in the policy process. Like in electoral democracies, political leaders in China typically face three major challenges in translating policy goals into desired actions. The first is information disadvantage: they have limited capacity in observing the actions or characteristics of local officials. The second is about leadership cohesiveness: the leaders themselves could disagree with each other in the policy process. The third is the limited range and credibility of the tools at their disposal for rewarding and punishing local implementers' behavior.
These problems appeared to have been mitigated under President Xi Jinping, who should be credited for elevating the environment as a central pillar of development by arguing, "green mountains and clear water are equal to mountains of gold and silver." The action plan lays out clearer and more specific targets for local officials to fulfill. Beginning in 2013, China has also introduced a nationwide air quality monitoring system that publishes PM2.5-based AQI in real-time in seventy-four cities. By making the air pollution problem quantifiable, observable, and undeniable, the new system enables the central government to closely monitor local governments' performance in policy implementation. Furthermore, the tighter concentration of political resources in President Xi in a hierarchical setting has made "going along to get along" or "emulation awareness" (kanqi yishi) the assumed motive in the officialdom. This makes it unlikely—even for his political rivals—to deviate from official positions when making policy statements or remarks, which is something that lower-level officials have previously been able to take advantage of in policy implementation. The political leader's promise of future payoffs or punishments has gained further credibility through the anti-graft drive. Deeply unsettled by the campaign, officials at all levels now try to minimize political risk by looking to President Xi as a bellwether. As long as President Xi remains committed to the pollution control agenda, brazen disobedience or foot-dragging will be rare.
In short, by restructuring bureaucratic incentives, the current political institutions help narrow the preference gap between the leaders and the led. Still, the new bureaucratic incentive structure has a tendency to distort the policy process, with sometimes unexpected and undesirable outcomes. If you would like to know why well-intended policies went awry, you can read my recent New York Times article here.