Southeast Asia's Press Freedoms Collapse: 2018 Could Be Worse for Southeast Asian Democracy Than 2017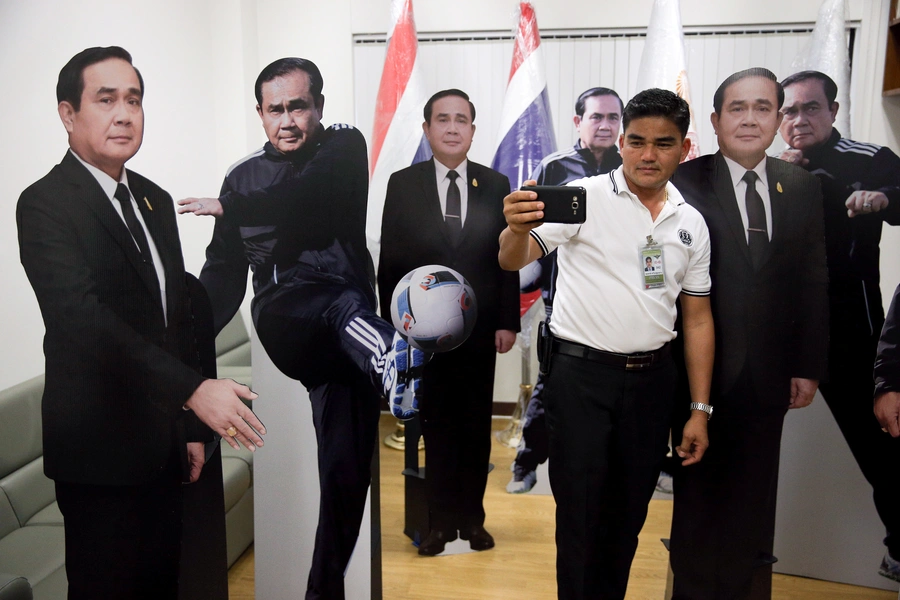 As I noted late last year, 2017 was a disastrous year for democracy in Southeast Asia. Democratic rights and freedoms already have been in decline in Southeast Asia for more than a decade, but 2017 was perhaps the worst year for the region in that decade. Cambodia's semi-democratic system collapsed last year, the Philippines' rule of law deteriorated, Myanmar witnessed ethnic cleansing, Thailand remained ruled by a military junta, and Indonesia faced rising populism and Islamism. Freedom House's latest version of Freedom in the World, released today, in fact chronicles a global collapse in democracy, with global freedoms regressing for the 12th consecutive year, and democracy threatened nearly everywhere in the world. (I worked with Freedom House on some Asia chapters of Freedom in the World.)

So far, however, in just the initial weeks of the year, 2018 is looking like it could be even worse for Southeast Asia. Most notably, press freedom is increasingly threatened across Southeast Asia. In some countries, like the Philippines, Cambodia, and Malaysia, even periods of authoritarian or semi-authoritarian rule did not in previous years halt the creation of powerful, independent news outlets. In fact, in Cambodia, independent news outlets and other civil society groups continued to operate, over the past two decades, even at times of severe repression by the Hun Sen government.

But in recent months, even some of the most groundbreaking, independent news outlets in Southeast Asia have faced possible mortal peril, as increasingly autocratic rulers try to shut down media groups. Several of these Southeast Asian leaders, like Cambodian Prime Minister Hun Sen, have openly celebrated the U.S. administration's war on "fake news," and tried to associate their own crackdowns on the media with the White House's approach to the press.

The number of press outlets and reporters facing severe consequences is growing. In Thailand, the government has detained multiple reporters and increasingly just refuses to deal with the media—Prime Minister Prayuth Chan-ocha last week installed a cardboard facsimile of himself to "answer" media questions of the government. Last year, Hun Sen oversaw the shuttering of the Cambodia Daily and multiple independent radio outlets in Cambodia. The prime minister could well come after more news outlets in Cambodia this year, before national elections.

At the end of last year, in a case similar to other cases brought against Myanmar journalists from local publications, the Myanmar authorities arrested two Reuters journalists, under the Official Secrets Act. Reuters noted that "The Ministry of Information has cited the police as saying they were 'arrested for possessing important and secret government documents related to Rakhine State and security forces.'" The military and the civilian government in Myanmar have indeed become increasingly repressive in trying to crack down on reporting of events in Rakhine State, where a wave of ethnic cleansing has been going on. The two Reuters reporters allegedly had gotten documents showing a site in Rakhine State where a mass grave was located. The military has since admitted that there was a mass grave found in this village, but the two reporters are still under arrest.

Now, last week another major blow was struck against Southeast Asian press freedom. Rappler, one of the most prominent independent news outlets in the Philippines—and one that has aggressively investigated the administration of President Rodrigo Duterte and been called "fake news" by the Philippine president—now faces government action that could force its closure. On Monday, Philippine officials confirmed that the Duterte government had revoked Rappler's license to operate, although Rappler is appealing the decision. Duterte has in fact been at war with the press since he took office in 2016, and he has no love for Rappler. As the Guardian notes:
In March [2017], Duterte described top newspaper Philippine Daily Inquirer and leading television broadcaster ABS-CBN as 'sons of whores' and warned them of karmic repercussions over their criticism of his drug war... Four months later, the Inquirer announced its owners were in talks to sell the publication. A business tycoon who backed Duterte's 2016 election bid later disclosed he was planning to buy the Inquirer. Duterte in 2017 also threatened to block ABS-CBN's application to renew its operating franchise, a permit that requires congressional approval.
The ongoing war against the press in the Philippines, and the sale of the Daily Inquirer, has made Rappler even more central as an independent voice. But Rappler too may face so much pressure that it might close.