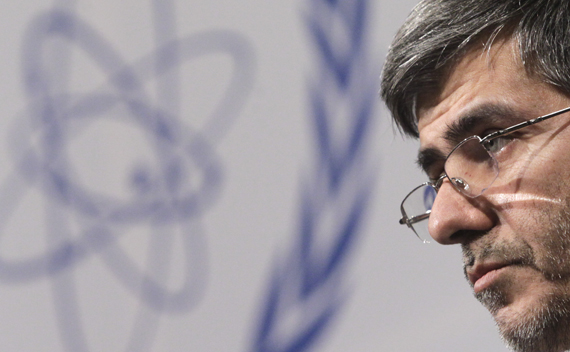 On Tuesday, the United Nations International Atomic Energy Agency (IAEA) released a report that Iran's nuclear program included evidence of Iran's intent to build nuclear weapons. As news of the report splashed across newspapers' front pages, analysts noted the importance of the international consensus on Iran's program. Because the report drew from ten nations' intelligence and was vetted for months by an international group of experts, accusations of political motivations ring hollow. Now, if the United States goes to the United Nations to push for a new round of sanctions against Iran, Russia and China cannot hide behind dismissing the report as a unilateral U.S. political gambit. Furthermore, countries on the fence like Brazil, which voted against enhanced sanctions in June 2010, can no longer deny Iran's intention to build nuclear weapons. The multilateral IAEA has imbued U.S. efforts with heightened credibility, and underscores the importance of the international institution to U.S. foreign policy priorities.
And yet, the IAEA is handicapped by limited authority and resources. Though the IAEA is tasked with supervising nations' nuclear security and protection of nuclear stockpiles (to prevent them from falling into the hands of terrorists), its mandate is limited to assessing nuclear security measures only when asked to do so. (This applies to inspection of stockpiles as opposed to compliance with the Nuclear Nonproliferation Treaty; under Article V of the NPT, nations must permit IAEA inspection of their reactors to determine whether technology is being developed for future use in nuclear weapons.) Furthermore, the agency "has seen its infrastructure and personnel resources atrophy" explains the Canadian Center for International Governance Innovation (CIGI). Reduced resources force the agency to choose between its two mandates: international oversight of nuclear nonproliferation and security, and assisting states who wish to develop nuclear capabilities to provide energy.
Competing priorities between developing and developed nations hinder efforts to bolster the IAEA's independence and authority. Developing nations maintain that the IAEA focuses on nuclear security at the expense of helping developing nations cultivate and improve peaceful nuclear energy programs. As Jack Boureston and Tanya Ogilvie-White explain in Seeking Nuclear Security Through Greater International Coordination, this debate obstructs efforts to bolster the IAEA's supervisory capacity. In light of this dispute over the IAEA's priorities, the authors argue, "Those backing more robust norms in the evolving nuclear security regime" need to engage in more sophisticated diplomacy to build consensus, particularly in engaging what they call "fence-sitter states." A critical part of such a package deal would involve providing greater support for IAEA technical cooperation programs. In return for this concession, states could demand an "expansion of IAEA authority" to police compliance with the Nuclear Nonproliferation Treaty.
Iran's clandestine activities have thrown into stark relief both the need for a robust nuclear security regime and the IAEA's shortcomings, as currently empowered, to ensure state compliance with treaty obligations. Strengthening the IAEA will require Washington and other nuclear powers to persuade emerging economies that the battle against proliferation will not jeopardize peaceful access to nuclear energy.