Kenyan Supreme Court Gives its Reasons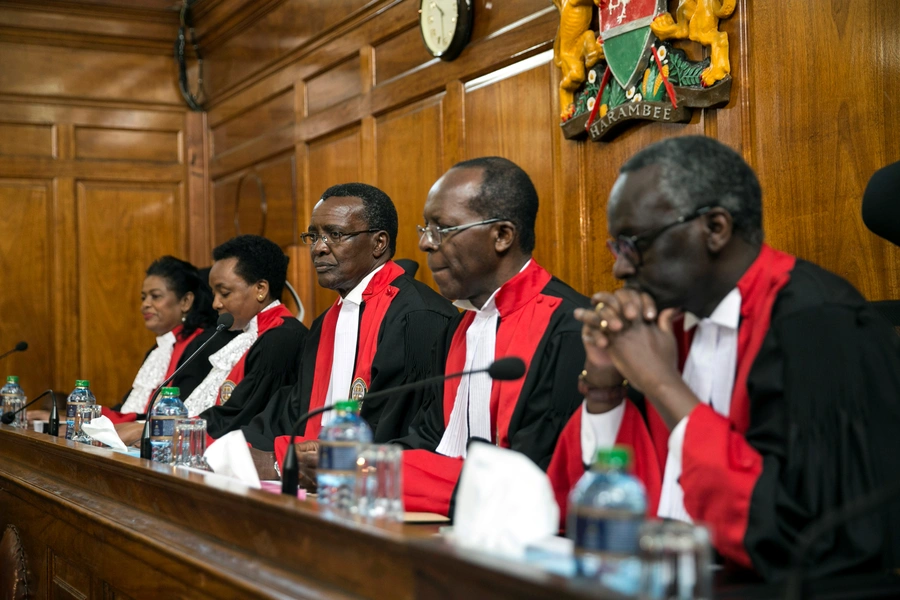 On Wednesday, the Kenyan Supreme court provided a detailed discussion of why it annulled the August 8 presidential elections in which incumbent President Uhuru Kenyatta seemingly defeated Raila Odinga. The perennial challenger and former prime minister challenged the election results, claiming fraud and that the Independent Electoral and Boundaries Commission (IEBC) computers had been hacked. The bottom line is that the Court judged that the IEBC did not transmit properly the polling results from a significant number of polling stations to consolidation centers. The judges also castigated the IEBC for not opening up its computer system to their investigation. Hence, the court could not dispose of opposition claims that the systems had been hacked. The justices exonerated Kenyatta of any wrong doing and did not find that the elections had been rigged, but were highly critical of the IEBC.
The justices ordered new elections to be held by November 1. Subsequently, the IEBC announced that they would take place on October 17. However, for technical reasons—the electoral process in Kenya is tech-heavy—the date has been pushed back to October 26. On September 21, the cabinet approved $97 million to fund the new election. 
Kenyatta and Odinga have accepted the Supreme Court ruling, but there are some unresolved issues that must be addressed before voting can take place. Kenyatta wants a runoff, which would be between just him and Odinga. Odinga wants a new election, which would allow other candidates to re-run. That is just one of the twenty five demands that Odinga says must be met before he will participate in a new election. Among others, the demands include the removal of senior personnel in the IEBC secretariat, a new company to print the ballots, review of the voter registry and of the  voting stations, which number over forty thousand. He is also demanding a full audit of the various technologies used. While some of his demands have been met, including postponement of the balloting from October 17 to October 26, it is hard to see how others could be before the constitutionally-mandated November 1 deadline. Hence, there is uncertainty as to whether Odinga will, at the end of the day, actually contest the elections.
Thus far, there has been relatively little violence. However, supporters of Kenyatta are denouncing the Supreme Court and calling for an end to its independence established by the constitution of 2010. Justices say they are being personally threatened. President Kenyatta's criticism of the justices is harsh: "A coup in Kenya has just been done by the four people on the Supreme Court…. The court is saying numbers don't matter, it is processes that matter."
Whoever wins the next election, the losers are highly likely again to appeal to the Supreme Court. As the process draws out, the chances of ethnically-based violence increase.