Latin America This Week: August 2, 2023
Petro's response to son's arrest proves his commitment to democracy; Chile's constitutional rewrite is becoming a headache for the right; Kenya's promise to lead Haiti mission wins praise abroad.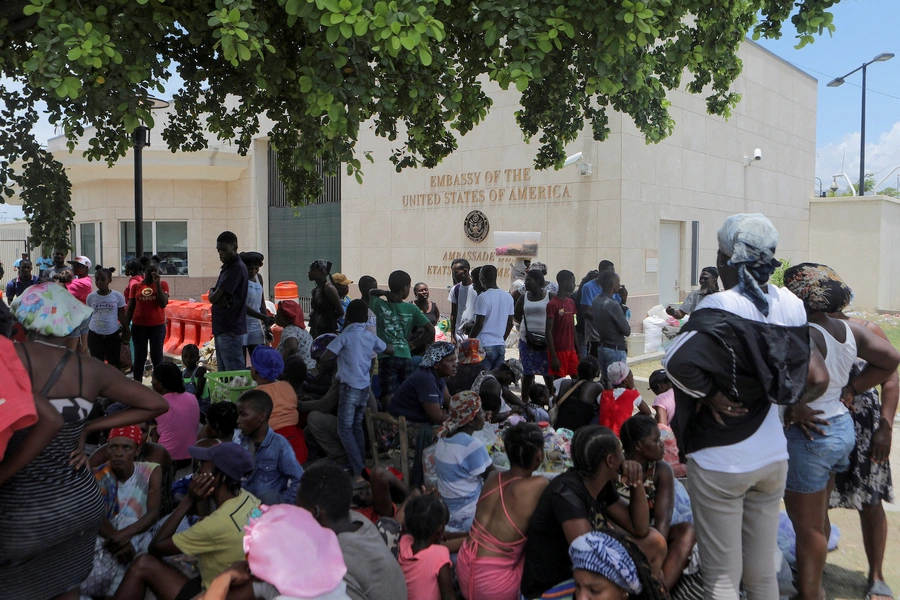 Petro's response to son's arrest proves his commitment to democracy. When judiciaries investigate presidents' families, presidents don't always respect the independence of prosecutors and the courts. Fortunately, that's not the case in Colombia, where President Gustavo Petro is making clear he will not interfere with an ongoing investigation into his son. On July 29, police arrested Petro's son, Nicolás, who was later charged with illicit enrichment and money laundering. Prosecutors accuse Nicolás of accepting at least $150,000 in unreported donations for his father's political campaign, including from a convicted drug trafficker recently released from U.S. federal prison, only to keep the cash for personal use. Nicolás, who faces ten to eighteen years in prison if convicted, originally pleaded innocent but then agreed to cooperate with investigators after he learned that prosecutors had already amassed a trove of evidence against him. Suffice to say, the case is serious. Still, Petro promised, "as president of the Republic, I assure you that the attorney general's office has all the guarantees, from my part, to proceed according to the law." Then, on August 2, Petro published a list of three finalists to become Colombia's next attorney general, all of whom are known for their independence. The judges of the Supreme Court will make the final choice next year. Petro also requested that the eventual appointee name a special prosecutor to handle his son's case to ensure transparency. These actions are the best evidence yet of Petro's democratic commitments and come as good news for the independence of Colombia's judiciary.
Chile's constitutional rewrite process, launched by leftists, is becoming a headache for the right. The share of Chileans who say they would reject a new constitution reached a record high of fifty-seven percent according to a July 21 poll. In September 2022, hopes for constitutional change hit a first major roadblock when sixty-two percent of voters rejected a first draft of a new constitution written by a left-leaning elected assembly. Now, a follow-up assembly that includes both experts and new elected members—most of whom hail from conservative and right-wing parties—is writing a second draft. The body has until November to finalize the text before it goes to a new December 17, 2023, nationwide referendum. A second failed constitutional vote in the first two years of his term would be a blow to center-left President Gabriel Boric, who long championed the cause of replacing Chile's constitution. But a rejection now also stands to discredit right-of-center parties, given their representation in the current assembly. José Antonio Kast's far-right Republican Party (Partido Republicano)—the largest political force in the Council—proposes "robust protection of the right to life and the unborn," redistricting, and creating a border police force run by the military. But according to the same July 21 poll, Chileans overwhelmingly support the new draft constitution's more moderate provisions, like reducing the number of congressional seats, codifying existing freedom of choice in private and state-run healthcare and pensions, and four-year presidential term limits without immediate reelection. In Chile, first the left and then the right gambled on scoring political points from the constitution-writing process. Now, both might come out with bruises. Chile offers a cautionary tale for political parties pursuing structural change: if the vision is too fringe, reforms can end up going nowhere.
Kenya's promise to lead Haiti mission wins praise abroad but could sow division within the country. On July 29, Kenyan Foreign Minister, Alfred Mutua, announced that Kenya would "positively consider" leading a United Nations (UN) multinational force to Haiti and commit 1,000 police officers to provide training and assistance to the besieged Haitian police force as well as to help to improve security in Haiti. Kenya's police deployment still requires authorization from both Kenyan government officials and a UN Security Council mandate. Still, the announcement drew praise from Haiti's foreign minister, the UN, the Organization of American States, the United States, and Canada. Shortly after Mutua's declaration, U.S. State Department officials announced plans, in coordination with Ecuador, to introduce a resolution to authorize the deployment of a multinational force. Kenya's mission, while possibly a step toward stabilizing the country, is unlikely to root out the country's powerful gangs or end criminal violence on its own. Past multinational missions did damage even as they helped establish a degree of order. The proposal is also already dividing Haitian civil society. Haitian opposition figures point out that Prime Minister Ariel Henry's constitutional mandate lapsed last year. They accuse him of illegitimately clinging to power ever since and argue that a multinational force would shore up an illegitimate government. But as violence continues to spiral, nearly seven in ten Haitians has come to support an international force to fight gangs, according to a February 2023 poll.