Latin America This Week: July 25, 2023
Peru shows no economy is insulated from politics forever; Panama and few others bat above the average on anticorruption; Xóchitl Gálvez puts opposition on the map ahead of Mexico's 2024 presidential elections.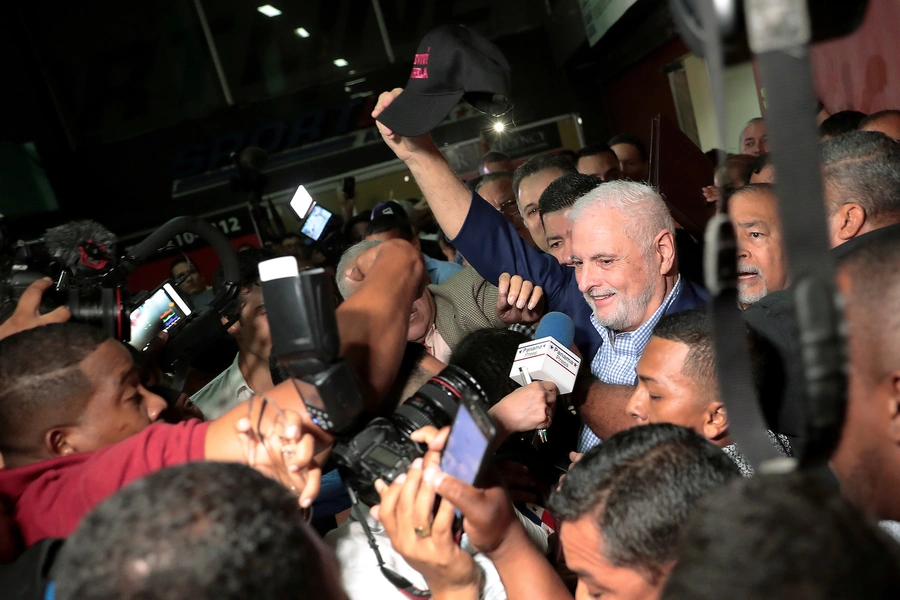 Peru shows no economy is insulated from politics forever. In the early 2000s, Peru became Latin America's fastest growing major economy, and held onto that status for years—something of a paradox given the country's notoriously unstable politics. Repeated corruption scandals, all-too-frequent presidential turnovers, and disputed elections didn't put a dent in rapid growth, which reduced poverty by forty percent between 2000 and 2019. Even as Peru cycled through presidents with abandon, the head of the Central Bank, Julio Velarde, has held his job since 2007, and the Ministry of Economy and Finance was generally insulated from administration turnover. But now, Peru's devastating experience with COVID-19 and post-pandemic instability—including the mass protests and violent repression witnessed earlier this year, as well as democratic backsliding since—are finally taking their toll. The ratings agency Fitch downgraded Peru's credit rating from stable to negative in October of 2022 and it's stayed there ever since. Following three monthly contractions in 2023, June will see the start of a recession in Peru if the slowdown continues. Peru proves no economy remains insulated from politics forever. The irony is that rather than contracting under Pedro Castillo—a leftist elected in 2021 who many feared would enact radical economic policies—the downturn comes under the watch of the right-of-center parties that currently dominate Congress and hold sway over the presidency.
Panama and few others bat above the average on anticorruption. On July 18, a Panamanian court sentenced former Panamanian president and current presidential candidate Ricardo Martinelli to ten years in prison for money laundering and issued a nineteen million dollar fine. Martinelli, who holds a forty-three-point lead in the latest polls for  the 2024 presidential election, is appealing his conviction and argues that it does not prevent him from running in 2024, even though the Panamanian constitution states otherwise. That's not all. In July of 2020, prosecutors indicted former Panamanian President, Juan Carlos Varela (2014–19), for money laundering and corruption related to the Odebrecht scandal. Even as countries that once forged ahead with anticorruption efforts, like Brazil, Guatemala, and Peru, have all lost steam, Panama has forged ahead–and not entirely on its own. Another outlier is the Dominican Republic, which has also demonstrated its commitment to combating corruption by investigating and convicting several members of former President Danilo Medina's administration. In Ecuador, the Attorney General's Office has investigated and prosecuted several high-ranking members of Rafael Correa's (2007–17) government, including Correa himself, and is now investigating his successor, Lenin Moreno (2017–21).
It might not be a coincidence that small states whose fortunes are tightly linked to global industries–like banking, shipping (in Panama's case), and tourism–have displayed the most resolve. Panamanian officials are eager to make it off the gray list of the Financial Action Task Force, a money laundering and terrorist financing watchdog. For the region's big economies, which rely heavily on commodities or agriculture, sustaining politically costly anticorruption efforts might not pay the same dividends.
Xóchitl Gálvez puts opposition on the map ahead of Mexico's 2024 presidential elections. Until Xóchitl Gálvez declared her candidacy on June 27, opposition parties were thought to stand little chance against President Andrés Manuel Lopez Obrador's (AMLO's) political party, Morena, in the upcoming June 2024 general election. Gálvez's critiques of the AMLO government's shortcomings on health, infrastructure, and security have gone viral on social media and she has seen a remarkable rise in the polls, where she now closely trails prospective Morena candidates Claudia Sheinbaum and Marcelo Ebrard. Meanwhile, AMLO has taken to criticizing Galvéz—an indigenous businesswoman-turned-senator who grew up poor in rural central Mexico—as the associate of a "mafia of power" and wealthy elites. Gálvez's witty responses to the often baseless broadsides have earned her a spot on the map and might lead to a headache for Morena down the road.
To run for president, Gálvez must be nominated in September by the PAN, PRI, and PRD parties: a fractious coalition that does not universally share Gálvez's progressive views on issues like abortion and LGTBQ+ rights. Gálvez, a PAN senator, has extended her lead in the polls over other opposition candidates in the past few weeks but fairs far worse among PRI voters than those of the PAN. Even if Gálvez eeks out a nomination, it will be difficult to shake off the association between the three coalition parties and their long histories of corruption. Finding new leadership in the wake of these parties' 2018 collapse may take time, especially in the shadow of a populist president like AMLO. In Venezuela, it took years after the collapse of the traditional parties to find new and effective leaders to oppose former President Hugo Chávez. Opposition parties in El Salvador have also collapsed and there are as of yet no signs of new leadership on the rise. Gálvez just might buck the trend but it won't be easy.