Latin America This Week: September 29, 2023
Mexico will define the success of the U.S. State Department's new synthetic drug initiative; In the Dominican Republic, politics trumps economics; Brazilian military mostly supported democracy.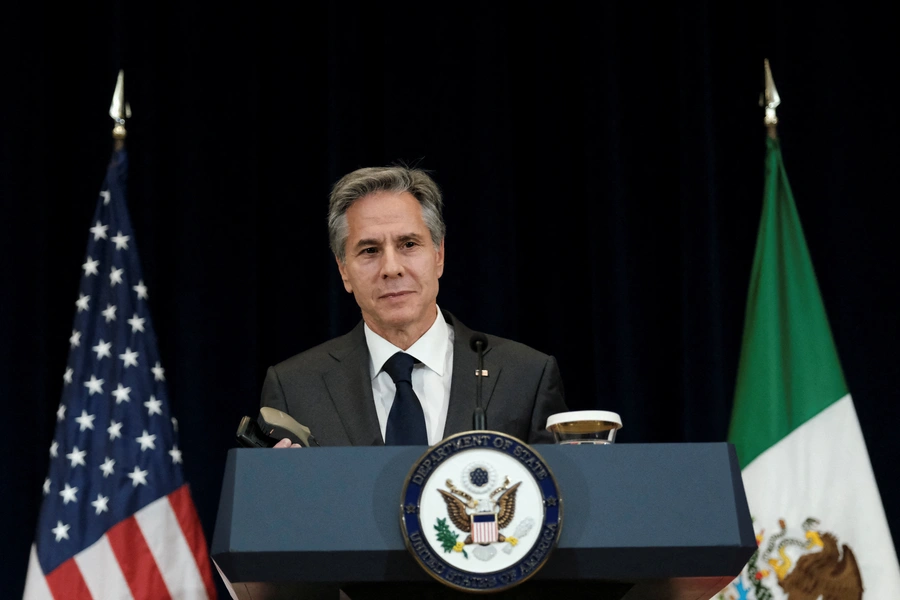 Mexico will define the success of the U.S. State Department's new synthetic drug initiative. The State Department is allocating $100 million to combat fentanyl and other synthetic drugs, just the latest sign of reprioritization away from cocaine, marijuana, and other plant-based illicit substances in the Western Hemisphere. The challenge is different: a few milligrams of fentanyl kills compared to about thirty for heroin. The precursors that go into making these synthetic drugs are often every day legal chemicals also used for fertilizer, medical research, and pharmaceuticals. And international drug trafficking paths are morphing as well. Precursors come often from China, and, if not directly to the United States, make their way to U.S. consumers predominantly via Mexico. The most recent illustration is the temporary disruption of fentanyl after the extradition of Joaquin "El Chapo" Guzmán's son and current head of the Sinaloa Cartel.
For the State Department's initiative to lower the over 70,000 U.S. overdose deaths from synthetic drugs that happen every year, the United States and Mexico need to get security cooperation back on track. The relationship has fallen off under current Mexican President Andrés Manuel López Obrador, who cut many of the ties between the Mexican navy and U.S. forces, U.S. support for police academies, and other parts of Mexico's justice system developed under the thirteen-year Mérida Initiative. The Initiative's replacement, the Bicentennial Framework for Security, Public Health, and Safe Communities, is less expansive, well-funded, and applicable to law enforcement in Mexico. The biggest opportunity to reshape U.S.-Mexico security cooperation may come next June, when Mexicans elect a new president.
In the Dominican Republic, politics trumps economics. Dominican President Luis Abinader unilaterally closed the border with Haiti nearly two weeks ago over Haitian farmers' construction of an irrigation canal, claiming the project violated a century-old treaty and threatens Dominicans' water supply. But the border shutdown also serves Abinader's political ambitions. He's seeking reelection next year and Dominicans have turned against immigration from the neighboring country in large numbers. Optics aside, the border shutdown will be economically and commercially costly. 800,000 Haitians work in the Dominican Republic, mostly in agriculture and construction. And Haiti is an important trading partner, importing nearly $1.5 billion in Dominican goods, including 25 percent of its food. For Haiti, the economic prospects are more dire, as many families depend on remittances as well as United Nations humanitarian stocks stored in the Dominican Republic. 
Brazilian military mostly supported democracy. A former aide to former Brazilian President Jair Bolsonaro revealed that Bolsonaro met secretly with the heads of the armed forces after his election loss in December 2022. Lieutenant Colonel Mauro Cid alleged Bolsonaro proposed staging a military coup, laying out a plan to jail his political opponents and hold new elections. In Cid's telling, the navy got on board, with the naval commander, Admiral Almir Garnier Santos, replying "his troops were ready to act [and were] only awaiting his order," But the heads of Brazil's army and air force shut down the idea, with the army commander, General Marco Antônio Freire Gomes, threatening to arrest the former president if he proceeded. The military broke in democracy's favor—barely—but Lula seems to realize it's not time to be complacent. Since taking office, he has replaced more than 100 military officials in government positions with civilians.