Looking Ahead to Next Year: Southeast Asia's Big 2020 Elections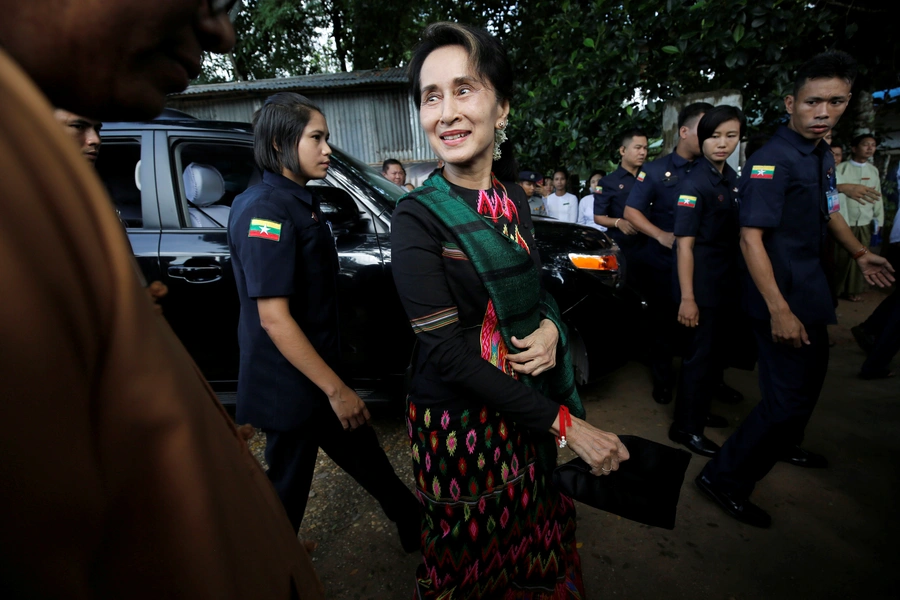 Coming off a year with critical elections in Thailand and Indonesia, in 2020 Southeast Asians will go to the polls in several important countries. Most notably, both Singapore and Myanmar will hold general elections. Taiwan will hold a general election as well, in January, but I will examine Taiwan's election prospects in a forthcoming CFR In Brief.
Singapore and Myanmar sit at opposite ends of the economic spectrum in Southeast Asia; the city-state is the richest country in the region, and Myanmar is one of the poorest. Their elections, too, will have relatively little in common. In Singapore, the People's Action Party (PAP), which has dominated the country since independence, will surely be returned to power, although probably with a new prime minister after the vote, current Deputy Prime Minister Heng Swee Keat.
Singapore politics has become increasingly contested in the past decade, with opposition parties making modest gains. This year the opposition will include not only the longstanding Workers Party but a new party, the Progress Singapore Party, led by a former PAP member of parliament named Tan Cheng Bock. As a former PAP member of parliament, and a former candidate for the mostly ceremonial presidency, he has a more centrist appeal than the Workers Party, and could potentially draw voters who would never pull the lever for the Workers Party. Still, the opposition will probably be fortunate to keep the tiny fraction of seats it currently holds in parliament, and it is not impossible that the opposition gets shut out entirely.
In Myanmar, meanwhile, the election is much more uncertain. Aung San Suu Kyi's government has not delivered on its economic promises, and instead has fallen back onto appeals to nationalism, including standing up against global criticism of Myanmar's approach to the Rohingya. This approach has had some effect, domestically, in boosting Suu Kyi's popularity, and her National League for Democracy (NLD) remains in solid shape for the 2020 elections. The Union Solidarity and Development Party (USDP), the successor to the military's mass organization during the junta period, still has not become an effective grassroots political party, and its massive loss in the 2015 general election proved difficult to rebound from. It is possible that the NLD's failures, rising anger against Suu Kyi in some ethnic minority areas, and more effective campaigning by the USDP could work against Suu Kyi's party in the 2020 contest. However, many ethnic minorities will not want to back what is still viewed as the military's party, and some voters will instead turn to newly formed parties, like the one set up by former house speaker Shwe Mann. The result could be a parliament with many smaller parties, causing further instability. And the army chief Min Aung Hlaing, who seems to be acting like he wants to become president (while also standing accused of overseeing crimes against humanity) if the USDP and its allies can scratch together enough seats to place him in the presidency, could add another wild card to the equation.
One common aspect, however, will be concern about disinformation. In Myanmar, that disinformation largely comes from within. The country has become a hotbed of hate speech and conspiracy-mongering online, often against ethnic and religious minorities—Rohingya, Christian ethnic minorities like the Kachin, and others. Hate speech and conspiracy theories, spread on Facebook and through other online means, helped spark several rounds of killings of Rohingya, including the 2017 ethnic cleansing. In the run-up to the 2020 election, the prospect of more massive disinformation and hate speech looms large. While Facebook has tried to crack down on the sharing of hate speech in Myanmar, the social media giant could take more steps to fight disinformation in one of the most toxic online environments in the world. The government in Naypyidaw, meanwhile, has little incentive to stop disinformation, and the prospect of a combustible election period is high.
This year, disinformation might not necessarily be focused on ethnic and religious minorities—it could instead be used against political rivals—but the results could lead to violence, and could spill over and spark attacks on minorities. As James Gomez of the Asia Center in Bangkok has shown, recent election seasons in Cambodia, Indonesia, Malaysia and Thailand have included politicians, faith-based groups and other actors using disinformation to mobilize political supporters. He believes that Myanmar could easily fall into the same pattern.
In Singapore, meanwhile, the threat of disinformation comes as much from outside the city-state as from within. Singapore faces a growing threat of Chinese influence in its elections and within Singapore society in general. Prominent opinion leaders such as former Ambassador-at-Large Bilahari Kausikan have warned that the city-state must get much tougher in responding to Chinese influence, including expanding efforts to educate the public about Chinese influence operations. Partly due to growing concerns about Chinese disinformation regionally—China has spread disinformation widely in Taiwan—the Singapore government this year passed an anti-fake news law, officially known as the Protection From Online Falsehoods and Manipulation Act.
However, the law is not only about China. In an environment as controlled as Singapore, the anti-fake news law, which gives the government broad powers to decide what online information is true or not, raises concerns that it will be used not only against legitimate disinformation but also to silence opposition voices. Such silencing could be particularly relevant in the run-up to the general election. Already, Facebook has complained to the Singapore government that the fake news law must not infringe upon free speech, even as Facebook went along with the law and told users in Singapore that a posting by a Singaporean dissident contained false information.