Morning Brief: Posner Questions Software Patents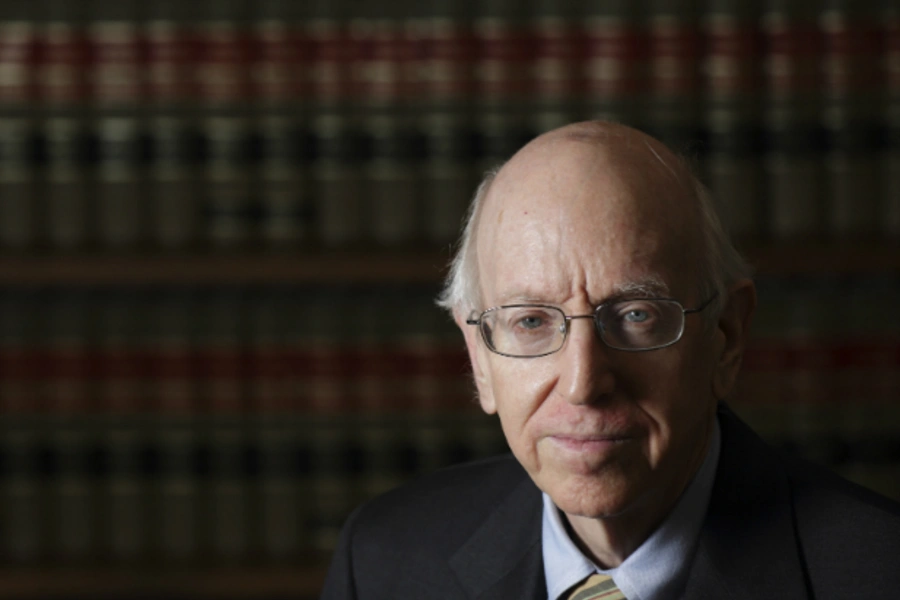 Federal Judge Richard Posner—who recently tossed a major patent case between Apple and Google last month—questions the value of patents in software (Reuters). Posner argues that while innovations in some industries, such as pharmaceuticals, are built after years of expensive research, patents in software and other industries are awarded after much less costly development. He also pointed to the large advantage software firms gain from being first to market, something that does not require a patent.
Should the United States adopt a "patent box" tax incentive as several European countries have done in recent years in order to spur innovation? This Policy Initiative Spotlight by Jonathan Masters examines the issue alongside a more conventional policy, the research, and development tax credit.
Why Many Innovators Seem to Have Smaller Ambitions
Nicholas Carr believes that innovators are developing seemingly smaller-scale, less far reaching advances because their focus has been turned inward (WSJ). Drawing from Maslow's hierarchy of needs, he argues that centuries of progress have led today's innovators to stress the development of tools for self-actualization, from Facebook and Twitter to Prozac and cosmetic surgery. Carr recommends looking outward, and encouraging people to dream big to promote breakthroughs.
In an essay and interview with Foreign Affairs, Neil deGrasse Tyson, noted astrophysicist and director of New York's Hayden Planetarium, discussed the economic importance of inspiring future scientists and innovators by pushing scientific frontiers through efforts such as space exploration.
Innovation. Read more on how the U.S. capacity to innovate could play a chief role in economic growth.
Infrastructure
California Approves High-Speed Train Funding
On Friday, California's state senate approved the sale of $4.7 billion in bonds for a proposed high-speed train to link Los Angeles and San Francisco, but the program still faces potential delays (WSJ). The approval allows California to retain $3.3 billion in federal matching funds. As funding begins to accumulate, construction—which was expected to begin this year—could be delayed by farmers from California's central valley who are challenging the project's environmental-impact report.
Lawmakers continue to debate the costs and benefits of investment in the U.S. rail network, with high-speed rail a key issue. This CFR Backgrounder summarizes the historical development of freight and passenger rail as well as policy concerns.
Infrastructure. Read more on how upgrading the nation's aging network of roads, bridges, airports, railways, and water systems is essential to maintaining U.S. competitiveness.
Education and Human Capital
Scientists Search for Jobs
As education leaders emphasize the need for better science education, some PhD scientists are finding it hard to land a job (WashPost). With few academic openings and shrinking pharmaceutical staffs, many U.S. chemists and biologists cannot find a job in their fields. Another factor is stagnating federal research spending since 2004, relative to inflation. One disillusioned scientist offered: "I've listened to this stuff on the news about how we need more scientists and engineers. I'm thinking, 'What are you talking about?' We're here. We need something to do besides manual labor for another academic person."
How Colleges Prepare Entrepreneurs
U.S. colleges are helping to incubate startups by hosting business plan competitions and launching more classes focused on entrepreneurship (TechCrunch). While some famous entrepreneurs such as Bill Gates, Steve Jobs, and Mark Zuckerberg found success after dropping out of college, most budding entrepreneurs are more prepared for success after receiving the training and networking opportunities colleges offer. New course offerings range from traditional classes focused on general entrepreneurship or specific skills, to lab classes where students receive guidance in developing their own business.
Education and human capital. Read more from experts discussing ways to improve U.S. education and immigration policies.
International Trade and Investment
Boeing Expects to Soar Past Airbus
Reuters reports that Boeing's CEO expects to outsell Airbus for "a number of years." That would be a triumph for the U.S. airplane manufacturer which has trailed its European rival for almost a decade. While last year Airbus booked orders for 1,419 plans to Boeing's 805, analysts expect Boeing's 737-MAX to challenge the A320neo, which has attracted more orders than Airbus can fulfill. Separately, analysts expect Chinese competitors to break the grip of the pair's duopoly as soon as 2017.
International trade and investment. Read more from leading analysts on the debate over next steps in U.S. trade policy.
The Morning Brief is compiled by Renewing America contributor Steven J. Markovich.